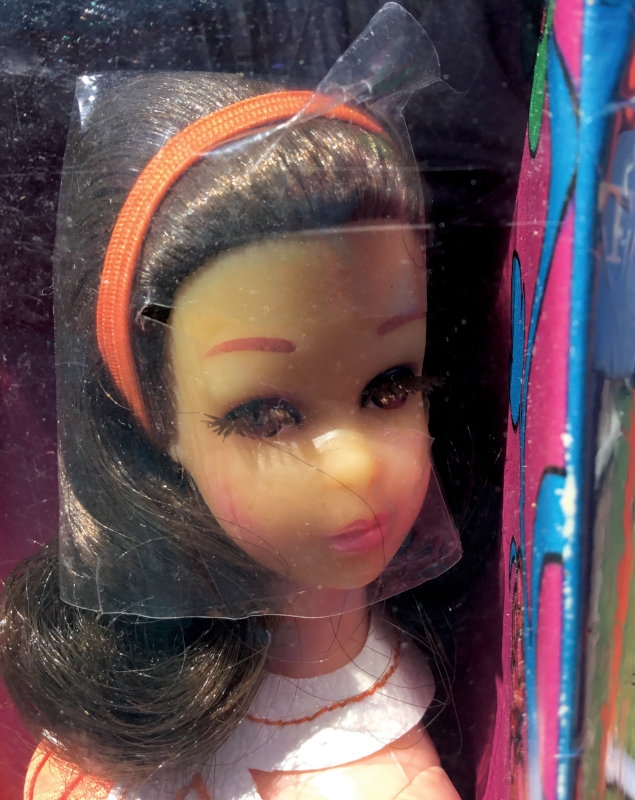 By A. Glenn Mandeville
Q: I got into an online bidding war with someone over this 1971 Mattel Francie because I had looked for years for one and have not been able to find one. Why is this doll so rare and expensive?
A: When the Francie doll was first issued in 1966, she was billed as Barbie's younger cousin, and the television commercials said that she was 15 years old. While the literature said she could wear all of Barbie's fashions, in actuality only a few would fit the more petite doll.
The late 1960s and early 1970s were a time of turmoil, not only worldwide but in the fashion industry as well. Mattel had safely transitioned Barbie's image from a sultry, well-traveled teenage model to the Girl Next Door. Now she was finally off to college and exploring many careers. The fashion world was also changing in the late 1960s thanks to the likes of model Twiggy and others. The new mod (short for modernist) fashions were taking hemlines higher and styles in general were more daring.
In my opinion, Mattel was afraid to take Barbie too far into the far-out world of mod. Again, in my opinion, Mattel used the Francie doll as a test market for many of the groovy new fashions. As Francie was a relatively new character in the world of Barbie, she was perfect to experiment on with the latest in fashion. This proved so successful that Mattel took Barbie deeper and deeper into the new fashion looks.
By the early 1970s, many of the mom and pop stores of the day were seeing a decline in sales of Francie and a new interest in the latest versions of Barbie and her fashions. A Mattel dealer told me that they simply did not order Francie in the late 1960s and early 1970s.
Finally in 1971, Mattel introduced what collectors refer to as the no-bangs version of Francie. The company was also contemplating issuing a friend named Becky, who'd have a similar hairstyle except with bangs pulled across her forehead. Mattel had gotten far enough into the project that they actually issued some fashions with illustrations of Francie and Becky.
However, in the end, Becky wasn't made until decades later, and it was almost impossible to find the 1971 Francie in most retail outlets. This is why today this doll can command staggering prices, both in and out of the box. You said that you paid close to $2,000 for your doll, whose dress showed some slight fading. If you want the doll, it's simply a case where you have sufficient funds to buy her or you have to go without.
As with any doll (or other collectible) purchase, the value is what you are willing to pay. In this case, I have seen the same brunette version as your doll sell for $2,500 when mint in the box! This is a very rare doll, and the high prices speak to how desirable this version of Francie is to many collectors.
A. Glenn Mandeville is the author of numerous books on dolls and doll collecting and writes his Curious Collector column for each issue of DOLLS magazine. Send your queries about vintage and modern dolls, with photos, to Curious Collector.
Subscribe now to get access to DOLLS online archive of past issues!