I was lucky enough to spend the weekend in Orlando at the first annual Goodreau-Creedy Convention. Beautiful dolls, great people and fun events sum up the event in a nutshell. Besides hosts of the convention Paulette Goodreau of Goodreau Doll and Berdine Creedy of Berdine Creedy Originals, guest artists Greg Ortiz, Beverly Stoehr and Kimberly Lasher, among others, were in attendance.
Friday kicked off with Goodreau's Snow White-themed event. The souvenir doll was a beautiful "White as Snow, Red as Roses"—a resin BJD. An 8-inch resin BJD "dwarf" accompanied her. Saturday night, Creedy hosted the closing banquet, which featured fun details and touching moments, including Creedy's South African friends acting as table hosts, her daughter donning a princess costume and a live performance of "Circle of Love." Fittingly, the event souvenir doll was adorable 12-inch resin BJD "Princess Charlene."
Stay tuned for full coverage (video and article) in the Holiday 2009 issue of DOLLS.
Pictured below (from left) Charlene Fertel, Berdine Creedy's daughter, Berdine Creedy and their friend.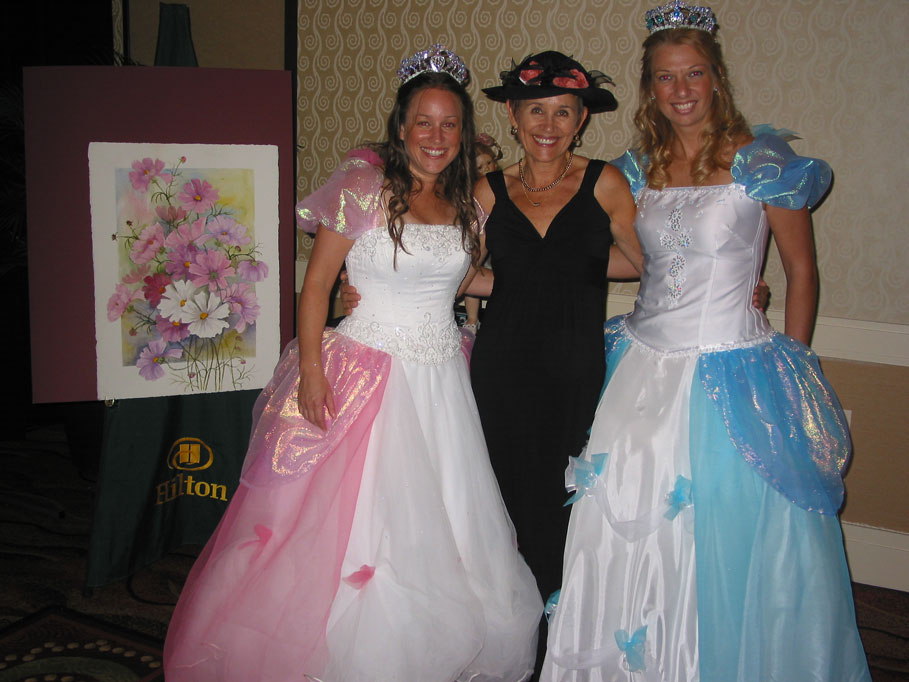 Pictured below (from left) Annette Goodreau and Paulette Goodreau with their twin nieces.