By A. Glenn Mandeville
Q: I had been looking for years for this 1967 standard Barbie. Finally I was able to locate one for a high price, but I was willing to pay that price because I have never seen this doll for sale in this condition. Is there a reason why this doll is particularly hard to find and so expensive when mint in the box?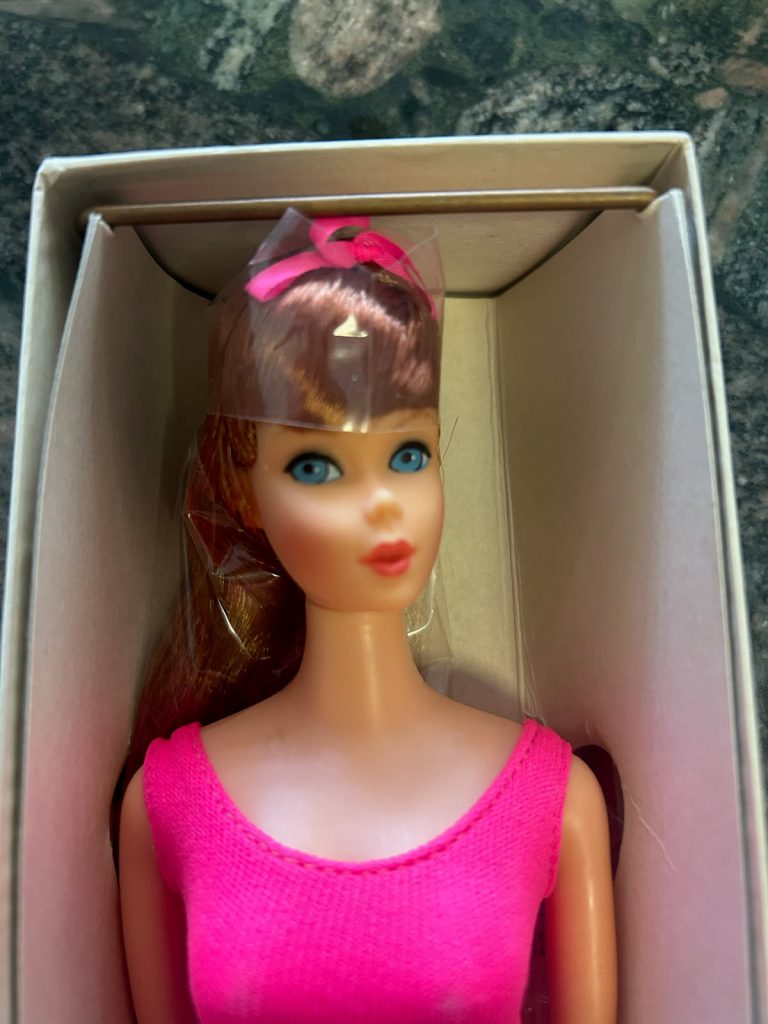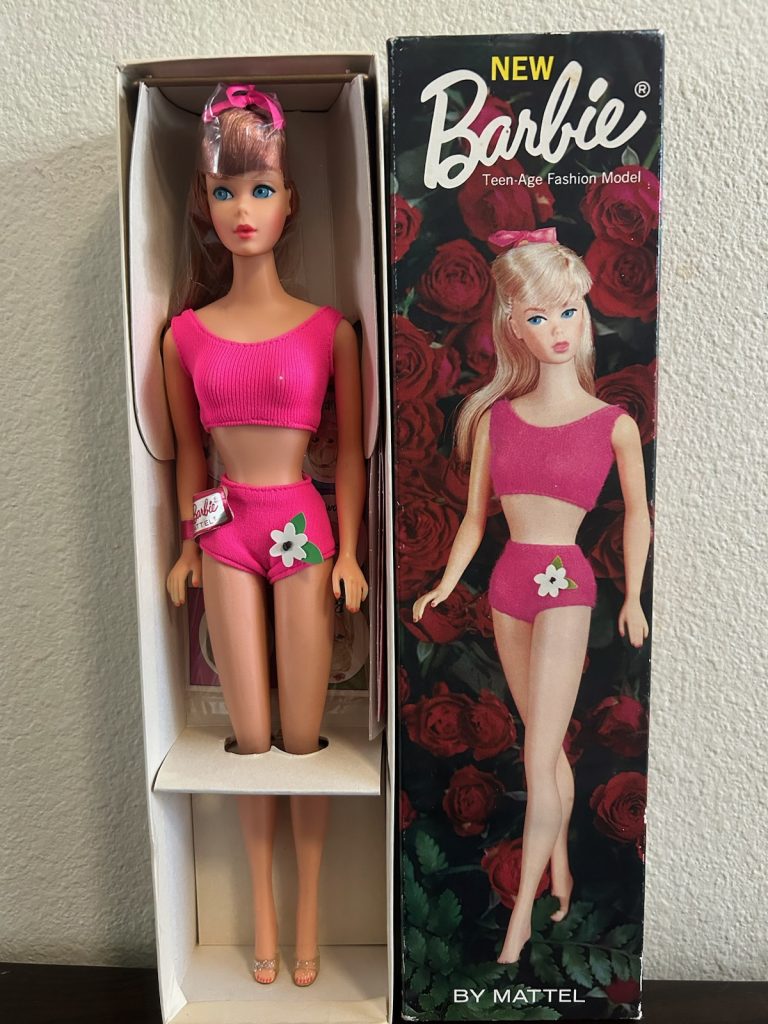 A: There are a couple of reasons why this particular doll is so difficult to find and so pricey. When Mattel issued the new Twist 'n Turn Barbie in 1967, a trade-in promotion made the new design inexpensive at first. Afterwards it was priced the same as other dolls in the line. 
Mattel thought that perhaps a less expensive version of Twist 'n Turn Barbie would help introduce the doll to a wider audience. So the same year, they introduced a standard version of Twist 'n Turn Barbie which used the new face but did not have the twist waist, bendable legs, or rooted eyelashes. She came dressed in a two-piece bathing suit with a vinyl flower on the bottom half.
This approach seems to have had only limited success, as most children wanted the regular version as advertised on television. The rooted eyelashes in particular were a new feature that was heavily promoted. This and the fact the body was the same as Mattel had used for years made this doll less popular.
In a twist of fate, in today's market, that once inexpensive version of Barbie has become one of the more expensive versions! Adding to the value is that the standard Barbie was issued in 1970 with a one-piece bathing suit with a pink vinyl flower on the hip. This version is also hard to find.
You mentioned that you were able to get this doll for $1,100, which might seem high, but I have seen the same doll sell for $1,500. This might be a good time to mention that when researching auction prices, it's important to make sure you are looking at completed sales and not asking prices — and it doesn't hurt to offer a lower price. When a doll has a consistent track record of selling within a certain range, it's safe to assume its value falls within that range.
This is a great piece of Barbie history, because what started out as an inexpensive alternative to the latest pricey version wound up being an expensive doll decades later.
A. Glenn Mandeville is the author of numerous books on dolls and doll collecting and writes his Curious Collector column for each issue of DOLLS magazine. Send your queries about vintage and modern dolls, with photos, to Curious Collector.