By Jennie Hepler Takens
Years ago, a group of friends and I had to go to one of the friends' houses for something. When we entered his parents' home, I was immediately enchanted. His mother, Sue Shroyer, had the most delicious collection of antique German Halloween pieces I'd ever seen. She had artisan-made pieces, antiquities, and work by famed artists the world over. I just couldn't believe my eyes! At that moment, I began my home-grown education into dollmaking and Halloween art.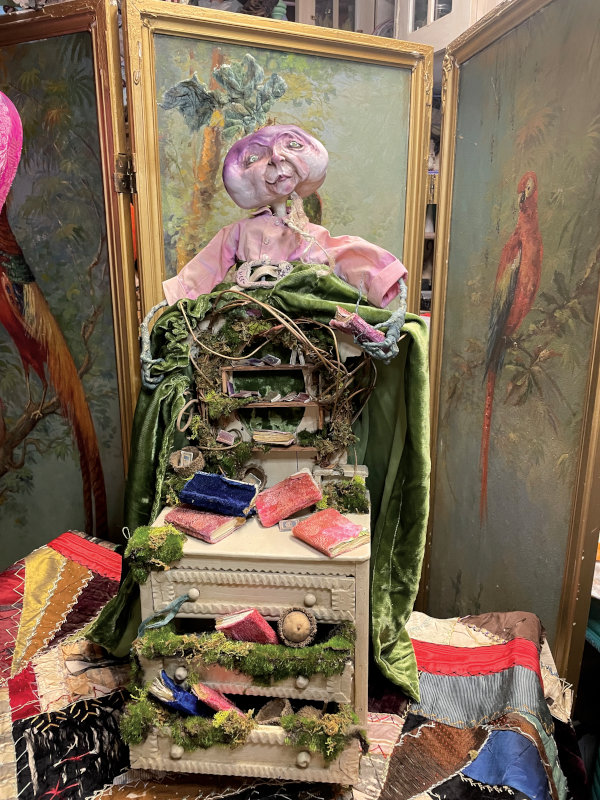 I've been making Halloween art professionally since 2009. At that time, I participated in a fine art Halloween show in Michigan that was a gem of the Midwest. As I grew as a woman, artist, and mother, I wanted to carve out my own niche within the Halloween art community. I saw my work as unique in that I use a nontraditional color palette. I often mix my own whimsical colorations from pigments, and I source antique and precious textiles to use in my work.
My life hasn't always taken the path of sweet cream and sunsets. I lost my mother suddenly in 2018 and then my husband, Joe, in 2019. Joe was a true partner in my life, teaching me that my contribution to the art world mattered. I considered both of these people pillars of the foundation that held me up. After their passing, I became a single mother to two wonderful children. Sometimes my heart feels hobbled, and the grief permeates my work. You can see faces of heartbroken or unheard women in my work.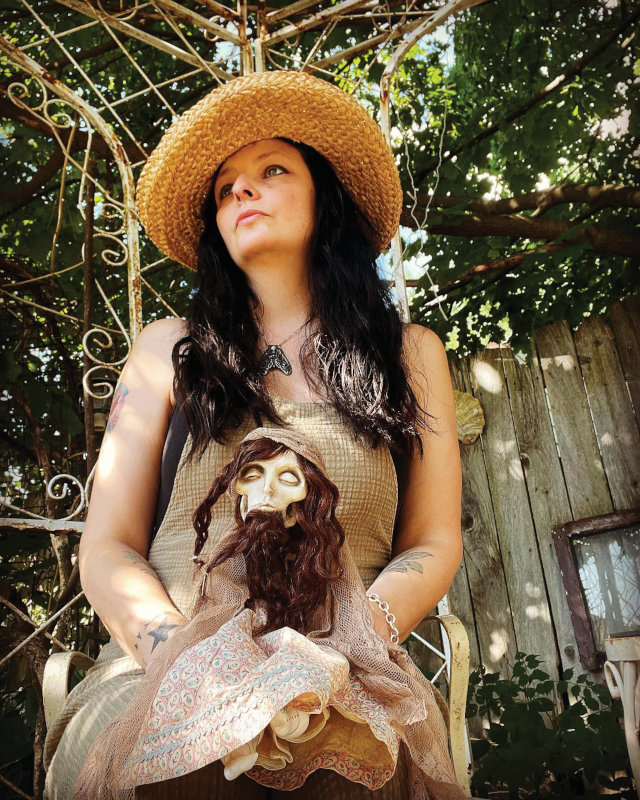 My favorite pieces are the ones that connect with me from the early stages of conception — when the story begins to unfold from my fingertips to the clay and into the world. I'm working on a bearded lady now. This piece has forced me to examine, through a new lens, the work of sideshow entertainers throughout history.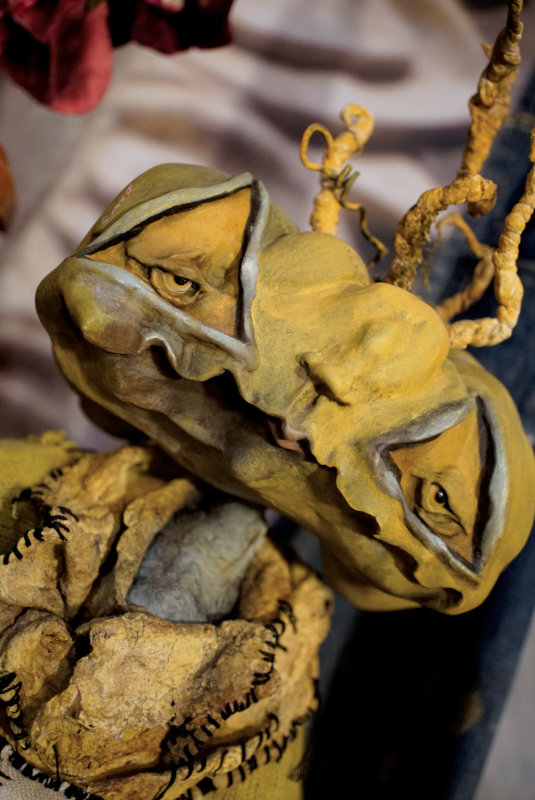 It's easy to look from our current viewpoint and see them as being exploited, and I'm sure some were. But I think it's important to also take in the idea that sideshow entertainers were the most vocal against the elimination of this form of entertainment. The sideshow afforded them belonging and a way to make a living.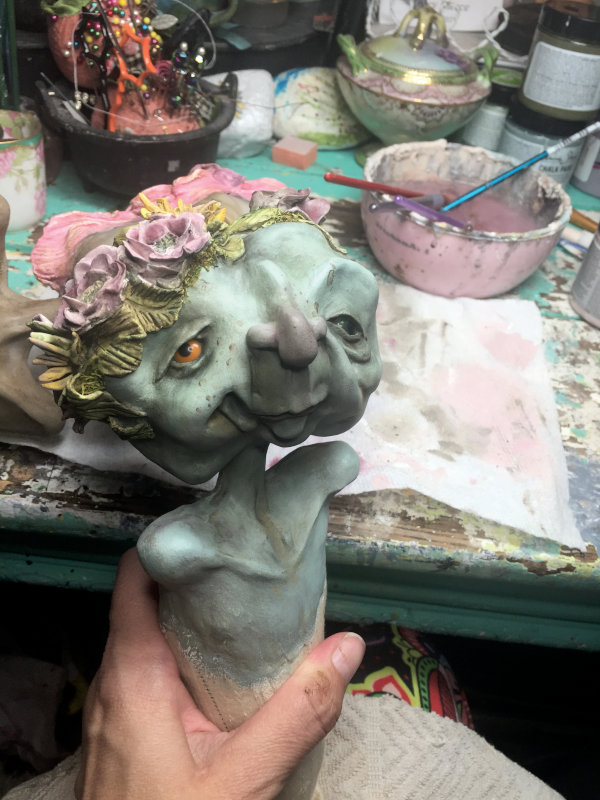 All of my work and creativity emanates from a tiny workshop in Battle Creek, Michigan. I create a menagerie of oddity and wonder under the name My Dearest Witch. My characters are like threads — if you grasp lightly and follow them, they will take you to a place of wide-eyed frivolity. I create narrative sculptures, meant to kindle a childlike sentimentalism. Their stories are like magic spells taking you home.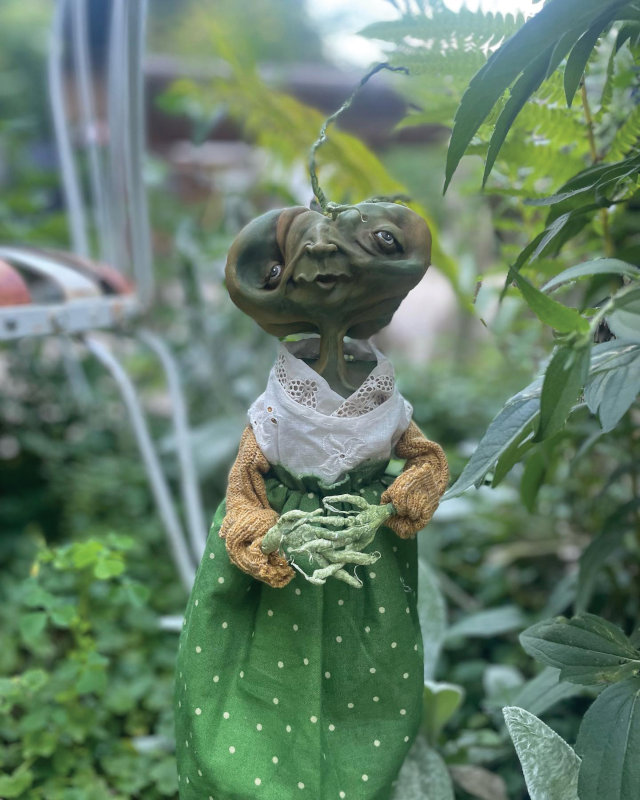 I am also the curator of one of the most magical gatherings of artisans in the country, called Bewitching Peddlers of Halloween. Many, but not all, are doll artists. Bewitching Peddlers of Halloween is in its fifth year. We call the Calhoun County Fairgrounds in historic Marshall, Michigan, home. The September show plays host to many top makers in the area of fine art Halloween work. Artists come from across the county to share their collections at this one-day show.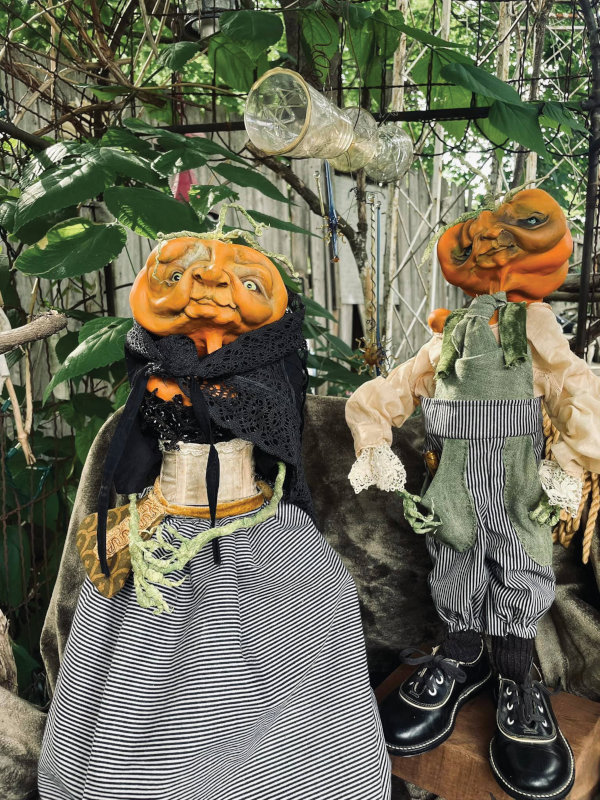 I take very seriously the responsibility of Bewitching Peddlers. It's my goal to create a tradition of magic where artists feel safe and welcomed. I aim to keep Bewitching Peddlers small and lovely. It's a personal look into the magic of Halloween art making.