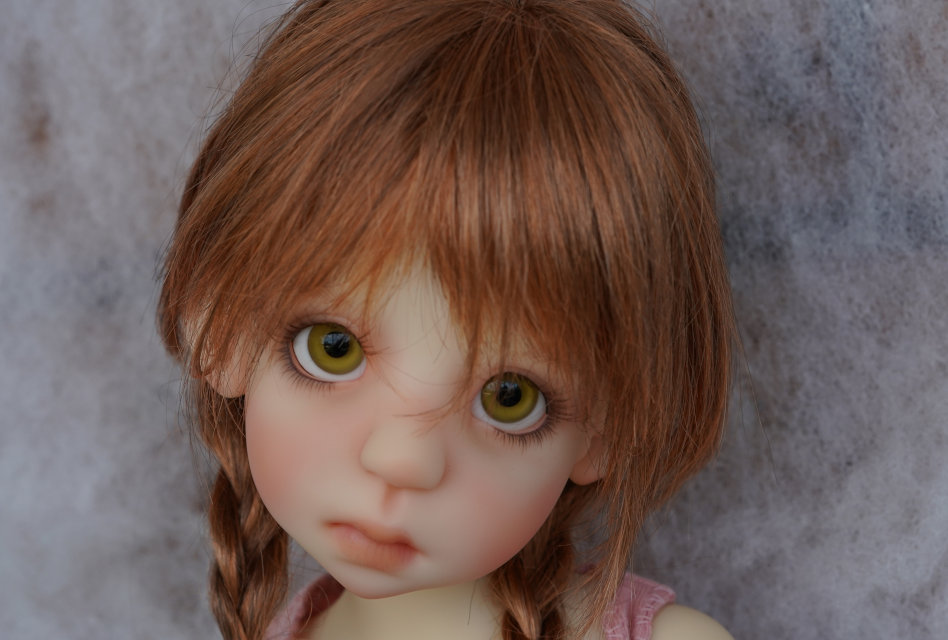 By Kaye Wiggs
I started out making reproduction porcelain dolls in 1989 and sculpted my first doll in 1990. My first doll was named Sarah; she had a porcelain head, half arms, and 3/4 legs with a cloth torso. I made about five of her.
I'm not really planning too far ahead right now. It can take months (and sometimes more than a year) to get a new doll ready for sale. I plan to offer some dolls as limited editions and some on a month-long pre-order. I'm also hoping to be able to do some experimenting with porcelain this year to see if I can make porcelain BJDs in the not-too-distant future.
Making dolls has been a big part of my life for so long, and I still love making them. I still feel the excitement when I am putting a doll together for the first time, then dressing and photographing her or him. I also get overly excited and can't wait to show collectors what I have done, which isn't always a good thing, because then they usually have a long wait until I can get the doll in production and ready for sale!
My 30 years as a dollmaker have had their ups and downs, but I have loved every minute of it!
Click on any image to open a slideshow: