Julie Manley has made a reputation for her skill at customizing fashion dolls, repainting and then clothing them in her meticulously designed outfits, often re-creating historical fashions or movie costumes. The Australian artist has graciously shared the stories behind three of her recent creations with DOLLS magazine:
Jade Moon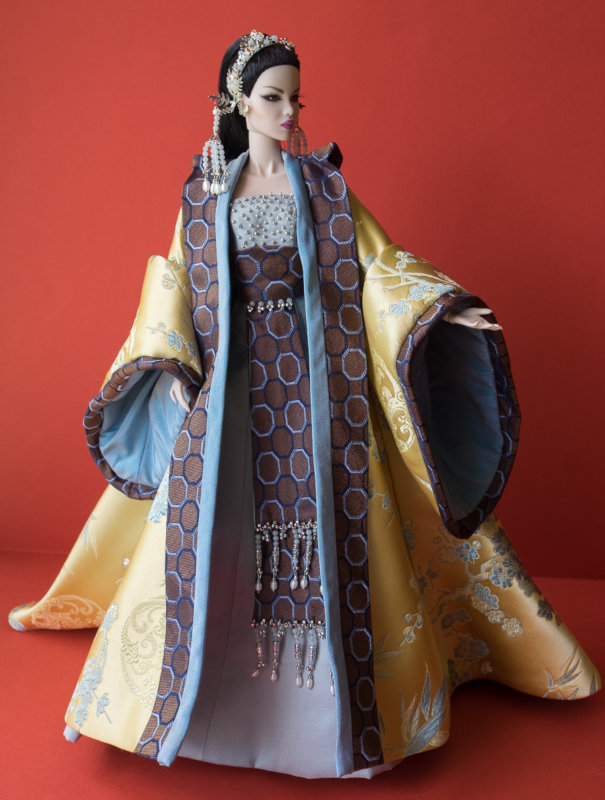 "Sometimes an outfit is inspired by a piece of jewelry; in this case it's the Integrity Toys Ayumi headdress. Jade Moon is a historical fantasy outfit in vintage silk brocade, silk taffeta, and a recycled silk tie. The silk brocade is very heavy and pretty much at the limit of what will fit on a 1/6 scale doll."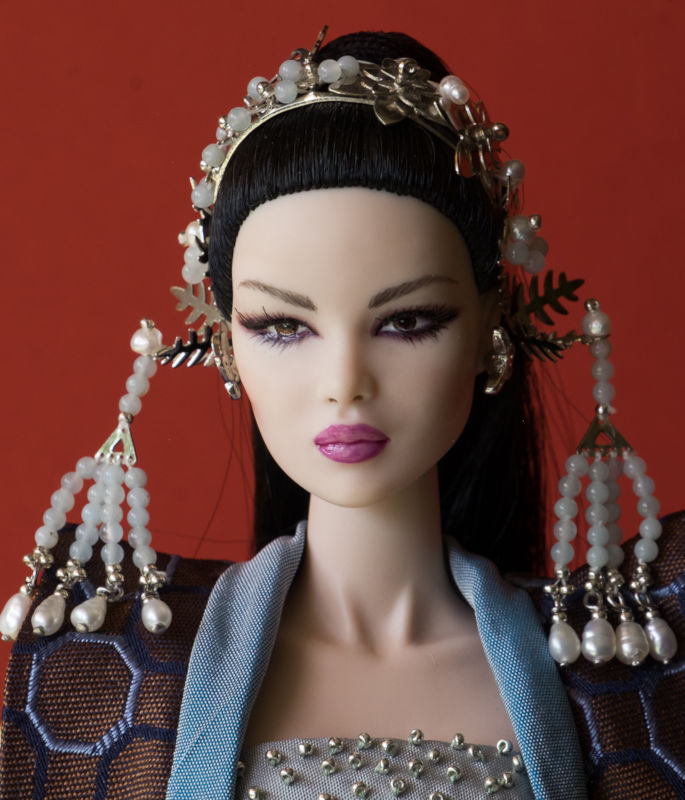 The Colour of Fire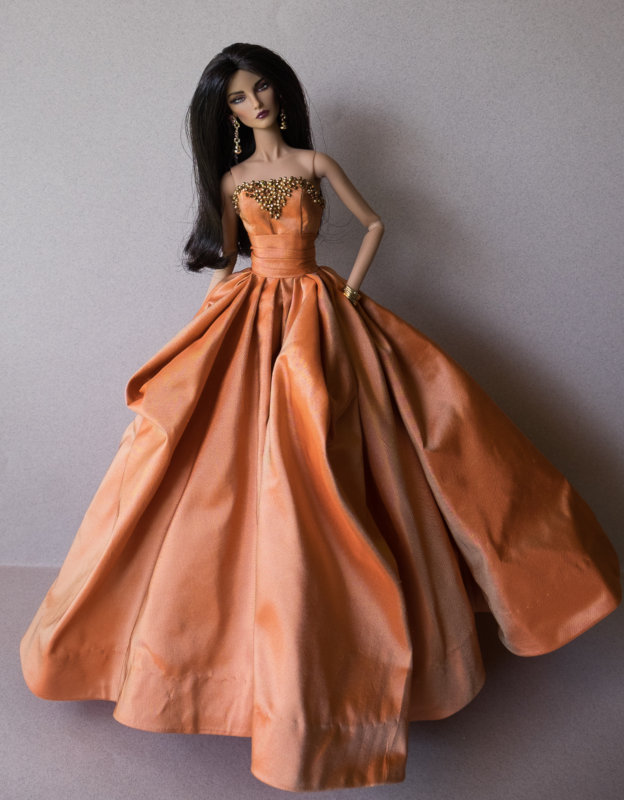 "This dress in orange silk tafetta was inspired by someone on the W Club forum mentioning that they liked a certain dress from the Golden Globes red carpet event — as long as it wasn't in black — so I made this test pattern. I usually test patterns in the fabric intended for them, because then you get a better idea of how the silk is going to behave for that pattern, and at 1/6 scale it doesn't use much fabric. (I used new fabric, not the vintage stuff, of course!)"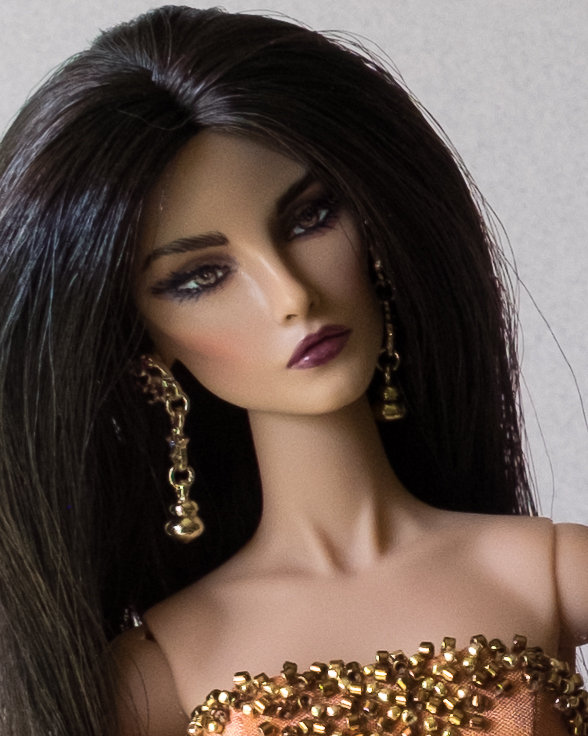 Purple Reign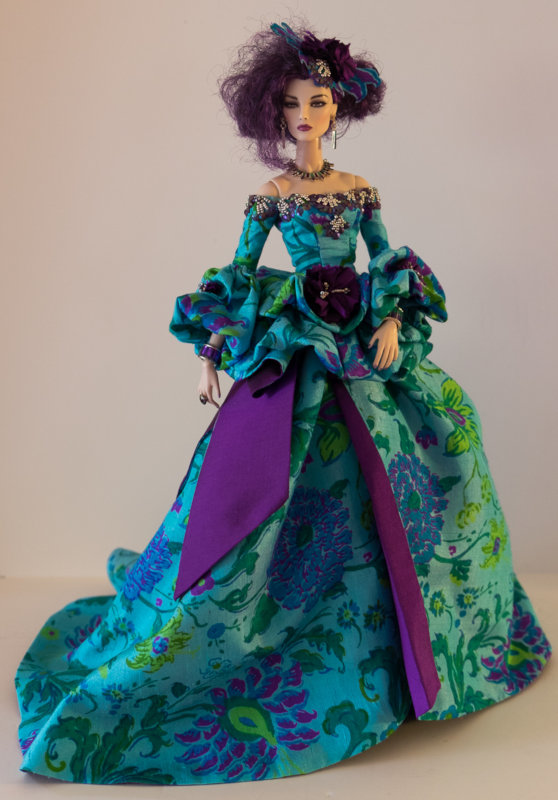 "This is the last in a series of three outfits using the same pattern (inspired by John Galliano for Dior 2007), using vintage Thai silk. Each one was very different to the others, despite using the same pattern. In this instance, I also wanted something to match Elyse's purple hair and the Integrity Toys necklace and earrings set.