By A. Glenn Mandeville
Q: I have been a lifelong doll collector and I have a special attraction to composition celebrity dolls. One doll that has eluded me is the Texas Ranger Shirley Temple doll. I have had a few chances in the past to buy that doll, but I did not because something was always missing from the doll.
Recently I was able to find this example in the rare 11-inch size totally mint in the box. What more can you tell me about this outstanding doll? I paid $2,500 for her.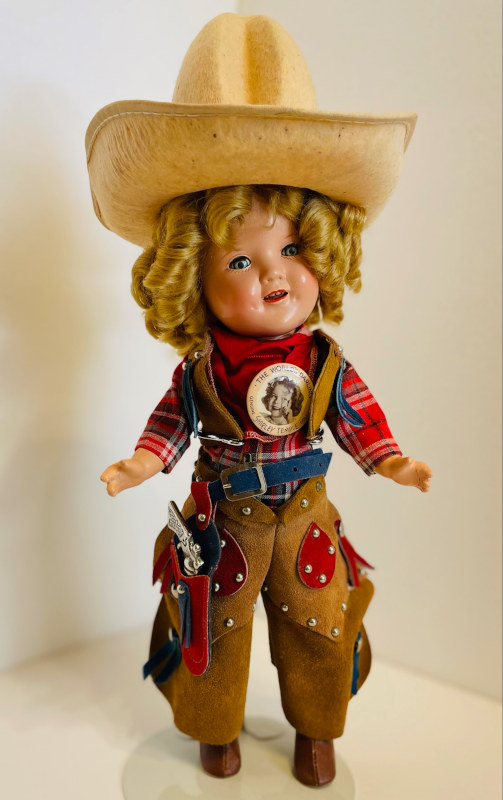 A: You are most fortunate to have finally located this doll — there is quite a story behind it! The Texas Ranger Shirley Temple doll was issued in 1936 for the Texas Centennial. It was available in three sizes: 27 inches, 17 inches, and 11 inches. It was one of the few Shirley Temple dolls where the costume was to celebrate an event instead of one of Temple's movies. I understand your desire to hold out for a mint version, because most examples found today are missing the rare hat band or even the hat itself. Also usually missing are either the holster or the gun.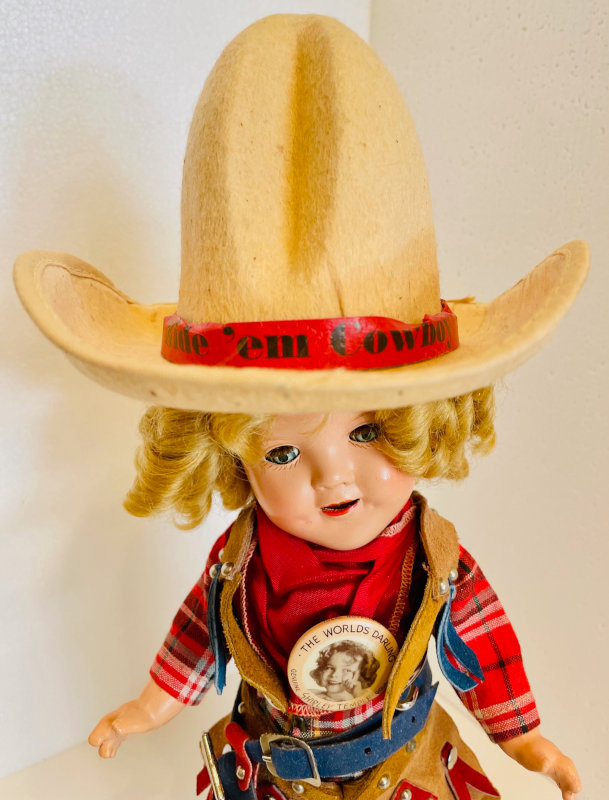 Only the 11-inch dolls had open-and-shut eyes made of painted tin. This has always been part of the appeal for this size doll, because the eyes do not craze like the glassine eyes used on other sizes.
It is difficult to place a value on such a doll. You mentioned in your note that you were willing to go higher on the price, and thus I feel the $2,500 you paid was acceptable to you. When buying a doll, that is really all that matters. Congratulations on finding the doll of your dreams in such pristine condition! Thank you for sharing this treasure.
A. Glenn Mandeville is the author of numerous books on dolls and doll collecting and writes his Curious Collector column for each issue of DOLLS magazine. Send your queries about vintage and modern dolls, with photos, to Curious Collector.
Subscribe now to get access to DOLLS online archive of past issues!