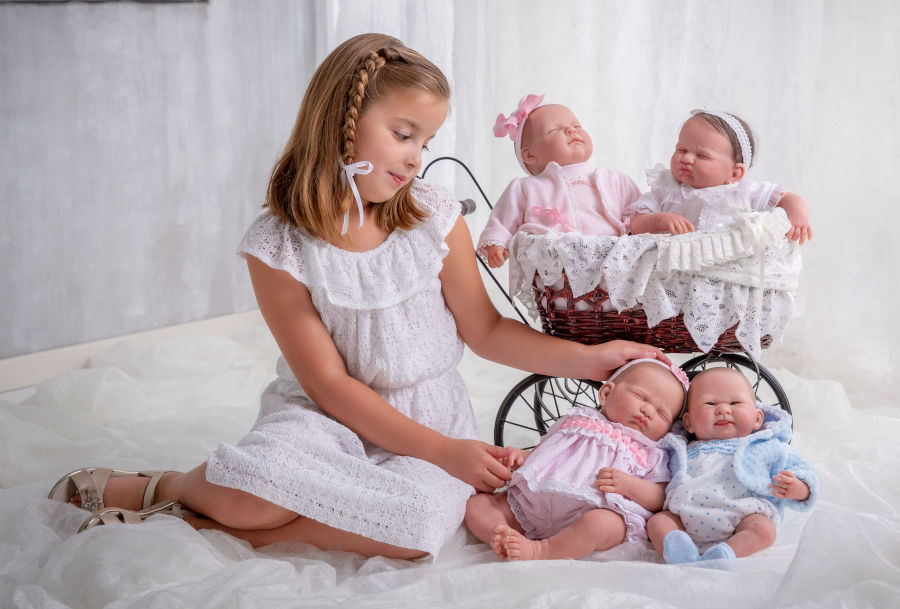 In 1993, JC Toys was an established purveyor of lifelike dolls. However, the multigenerational family business has roots that extend back to the early 1980s with the company Berjusa, which was also lauded for its lifelike dolls that had gentle facial features.
In this prior incarnation, JC Toys launched such popular brand names as Minene, Tunene, La Baby, and La Newborn. Collectors were impressed by the sculptors' detail-oriented realism, the anatomical accuracy, and how the dolls appeared to be craving a hug or a cuddle. It was definitely love at first sight.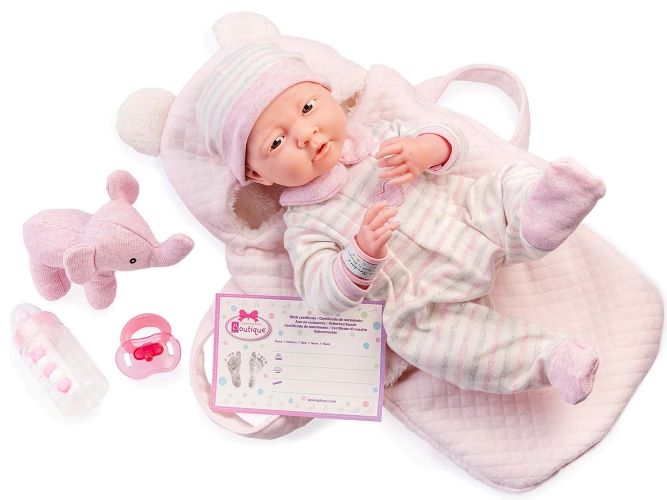 To this day, the JC Toys company has a deep connection with the Berenguer family. The Berenguers have been associated with doll designing since the 1940s. The patriarch of the Berenguers, Jose Berenguer, began to flex his artistic muscle in 1944, unleashing a line of unparalleled dolls.
By the 1950s, the Berenguer dolls included such iconic names as Chelito and Pepin. Under the artistic direction of Jose's son, Salvador Berenguer, JC Toys has continued to build its reputation for quality craftsmanship and excellence. Since 1967, Salvador has been placing his own keen talents and indelible mark upon his beautiful dolls. He toils until he feels his designs have reached perfection.
Now a worldwide designer and manufacturer, JC Toys strives to create dolls that will appeal to all members of a family, from the youngest child to a nostalgic great-grandmother. "We hope to continue our tradition of designing and producing world-class dolls and their accessories for a long time," said Richard Cerda, vice president at JC Toys Group.
When the JC Toys creative team plans the new releases each year, they have one goal in mind. "We strive to create beautiful and realistic dolls that set the trend for baby-doll designs. We are the original newborn doll designers, and we strive to stay ahead of the curve by innovating every year."
The company's designers find inspiration in the children that they know personally and in the idealization of the children who will be receiving a JC Toys doll as a special gift or treat. "To replicate the natural beauty of children is our goal. To make these same children smile when they play with our dolls and accessories. This is the reason our motto is 'We Design Smiles.' We are always so thankful that our goal is to make children and adults happy. It makes all of our hard work so worth it," Cerda said. "We continually design and look to set the trends that are going to be visible in collectible and toy dolls."
JC Toys introduced a new line in time for the 2019 holiday season: Berenguer Classics. Each of these dolls is decorated and dressed by hand in the company's new design and production facilities in Spain. Many of the dolls have new facial sculpts, while others have facial features that haven't been available for quite a while.