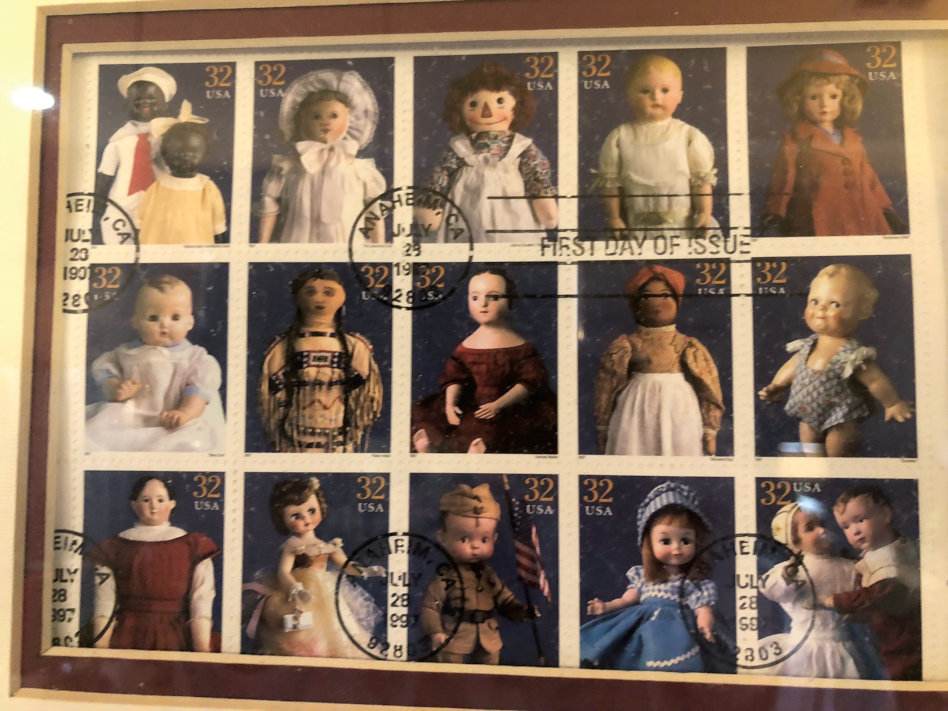 By A. Glenn Mandeville
Q: I was excited when the United States Postal Service issued a series of commemorative stamps in 1997 featuring popular dolls over the decades. I was able to collect the stamps as well as several of the dolls. When reviewing the stamps, I noticed that one doll in the collection did not match the stamp. What can you tell me about this?
A: The 1997 stamps were very popular and added a lot to the fun of collecting. The stamp you refer to shows a 20-inch American Character flirty-eye Betsy McCall doll, part of the company's 1959 Betsy McCall line. American Character went out of business in 1968, but at the time the stamps were issued, doll artist Robert Tonner's company had the license to manufacture Betsy McCall dolls. Tonner created a design similar to the doll on the stamp, and his company released a beautiful commemorative Classic American Dolls Betsy McCall. The wrist tag says "©1997 USPS and Gruner+Jahr USA Publishing. All rights reserved. Produced under license by The Robert Tonner Doll Co."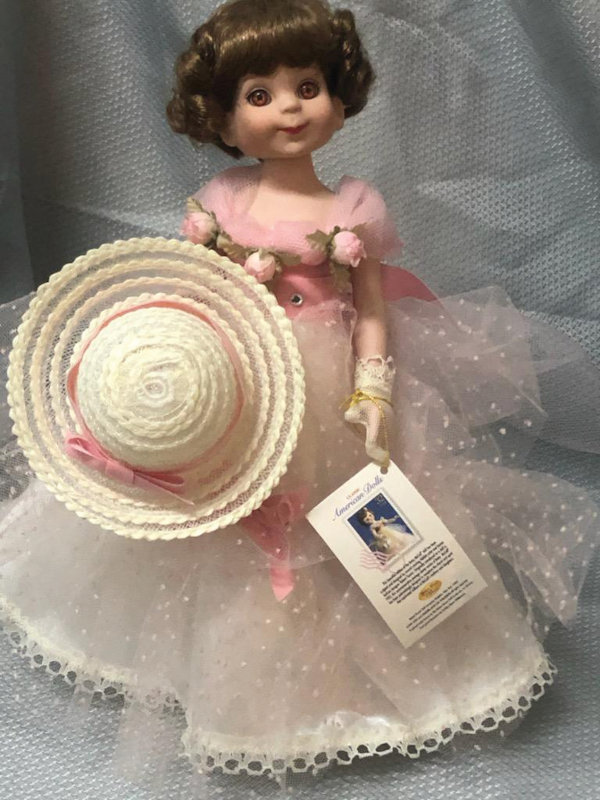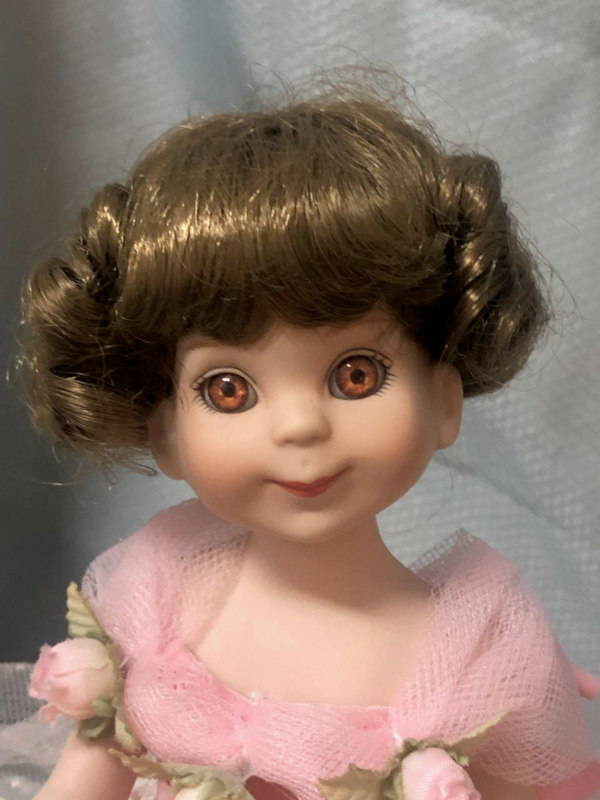 These dolls today are often overlooked by collectors, given how much time has passed since the doll stamps were issued. Of the examples I found of the doll for sale, one was mint in the box for $70 and two others, mint but no box, for $40. In my opinion these prices are low and now would be the time to buy. These dolls are a great piece of collecting history!
A. Glenn Mandeville is the author of numerous books on dolls and doll collecting and writes his Curious Collector column for each issue of DOLLS magazine. Send your queries about vintage and modern dolls, with photos, to Curious Collector.
Subscribe now to get access to DOLLS online archive of past issues!