Doll collecting is a very special hobby. It permits people to hold on to memories and to physically cradle their connections to childhood in their hands. Doll collecting and doll artistry are indeed powerful pastimes — and the term "past" and "times" are extremely relevant to Connie Lowe's Marbled Halls 2022 lineup of dolls.
For Lowe, the past year had been a roller-coaster ride of emotional highs and devastating lows. "This year has brought about many changes in my business," she said. "The year has been one of delays due to factory slowdowns with lingering COVID and supply-chain issues, coupled with the past six months of ongoing family matters that needed my full attention at times.
"These personal tragedies have led to some positive changes for me, however. I have continued creating the Stella family, with the last two additions being Pearl, my father's sister, and Ginger, my mother's sister."
While Lowe navigated the illness of her mother, and the physical demands and emotional stress it placed upon her, Connie continued to use those final moments to honor her family's lineage and their survival and endurance through economic upheavals of the 1930s. "Of late, I am mainly influenced by my mother and the Depression era. Most of the dolls are tied to family in one way or another. Stella is a direct connection to my mother, Stella Laverne. My goal is to keep the Depression-era dolls in the foreseeable future, while adding some new things and also bringing back old favorites like Eppie, who will make an appearance at the Austin BJDC in Texas."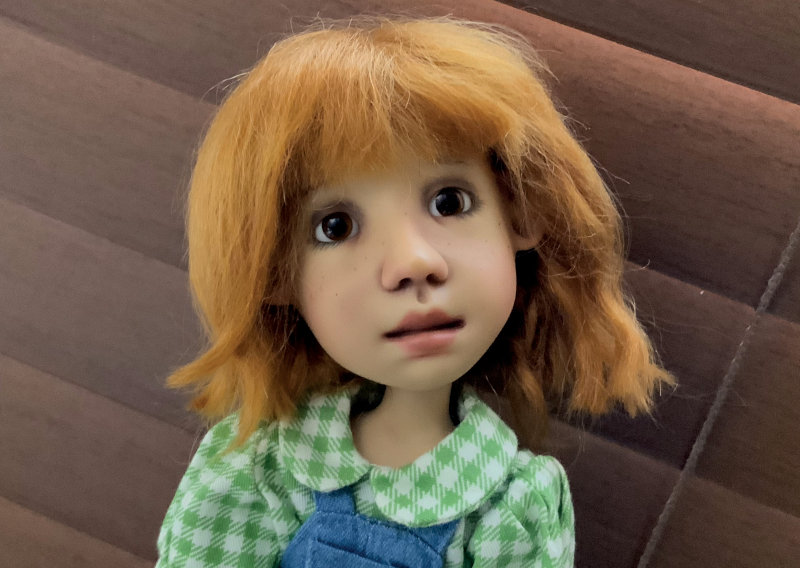 During Lowe's hospital visits with her mother, Connie spoke about the continuation of the family's female figures as scrappy, feisty, and emotionally powerful dolls. "The Ginger doll is very special to me. In the hospital, my mom gave me direction, even designing the clothing, and I sketched and then sculpted. All of this happened while I was at hotels and in hospitals. I was so happy to have a completed sample to take to my mom just before she passed."
The Ginger character, which honors her mother's sister, is a testament to how much Lowe reveres the matriarchs in her heritage. These representations of young girls are proud and determined, emblematic of America's can-do spirit in the face of adversity. "My dolls carry strong emotions with them. Their personalities show through and allow for much playtime and realistic photo shoots," Lowe said.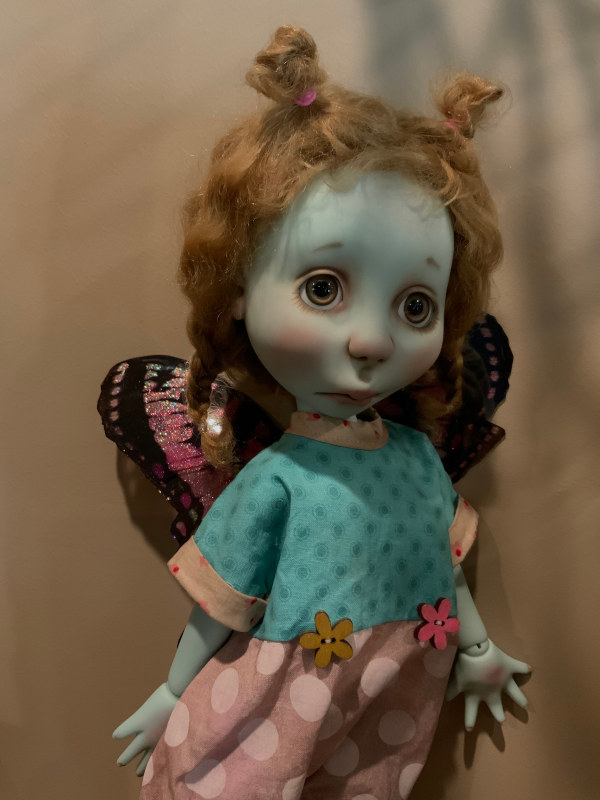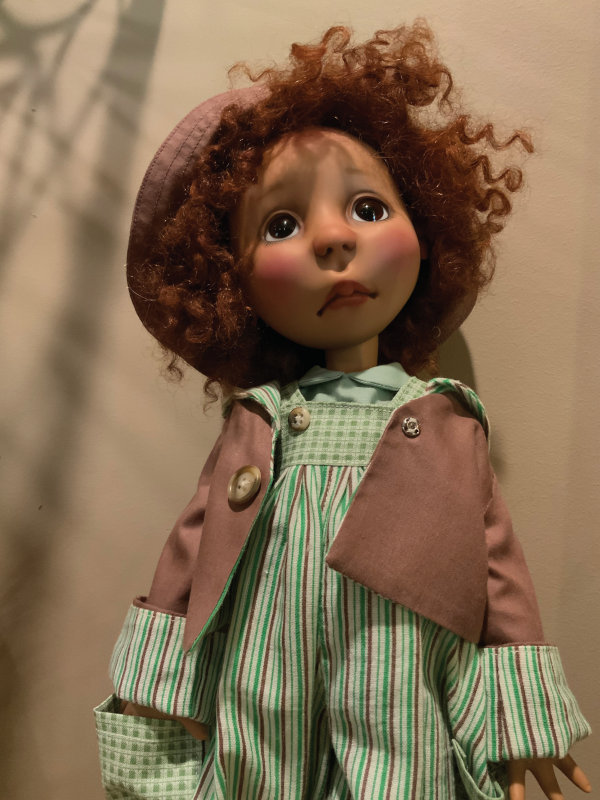 In creating dolls that mirror her family's past, Lowe also reflects the personal histories of all the women and children who lived during those challenging times. TV shows like The Waltons, along with books and movies like The Grapes of Wrath and Judy's Journey, have solidified how many contemporary people view the clothing, hairstyles, and attitudes of the 1930s. Lowe's dolls are another tactile way to understand and embrace our nation's past. The artist even has a book project underway to further explore these familial connections and memories.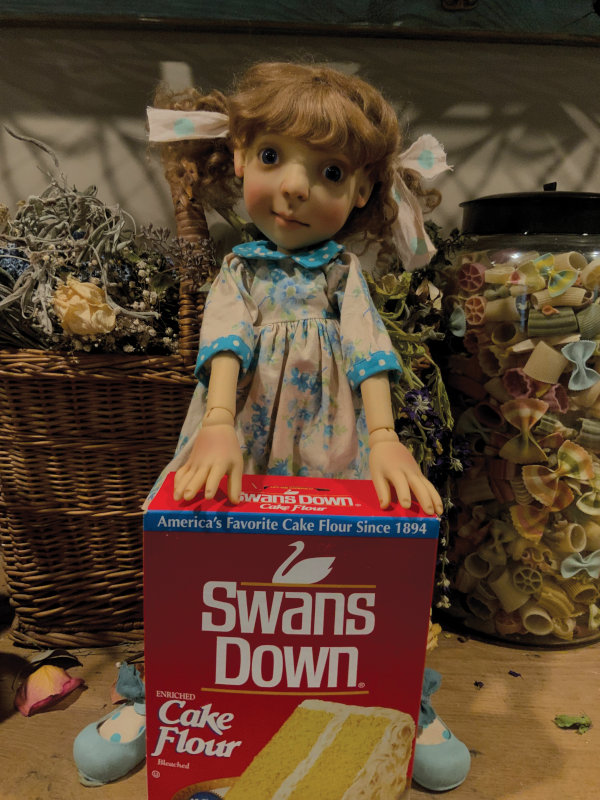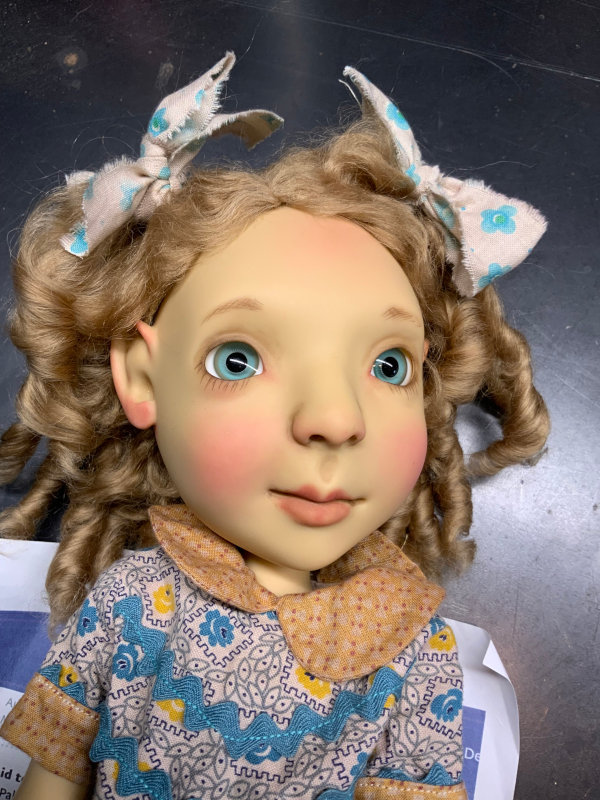 Between her physical travels to spend precious time with family and her mental journeys with her relatives' younger selves, Lowe acknowledges that 2022 has been a difficult and volatile time. She is grateful that she was able to take care of family obligations as well as professional ones. "My collectors have been great. I thank them for sticking with me and being a supporting force throughout it all. For next year, I have plans for many changes and hope to have a few surprises along the way."