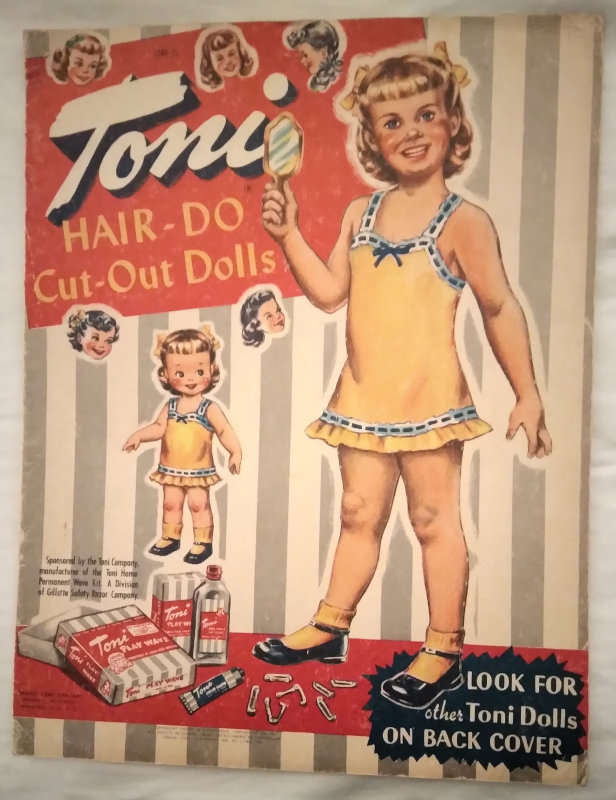 By A. Glenn Mandeville
Q: I have greatly admired the articles others and yourself have written about the Ideal Toni doll. Starting with sewing patterns, among other memorabilia, I collect everything concerning the Toni doll.
At a large doll show I quite unexpectedly came across this paper doll of Toni, which I had no idea existed! It is complete with two large dolls front and back and two small dolls front and back, along with fantastic fashions to cut out!
None of my other friends have ever heard of this paper doll and I wonder what you could tell me about it?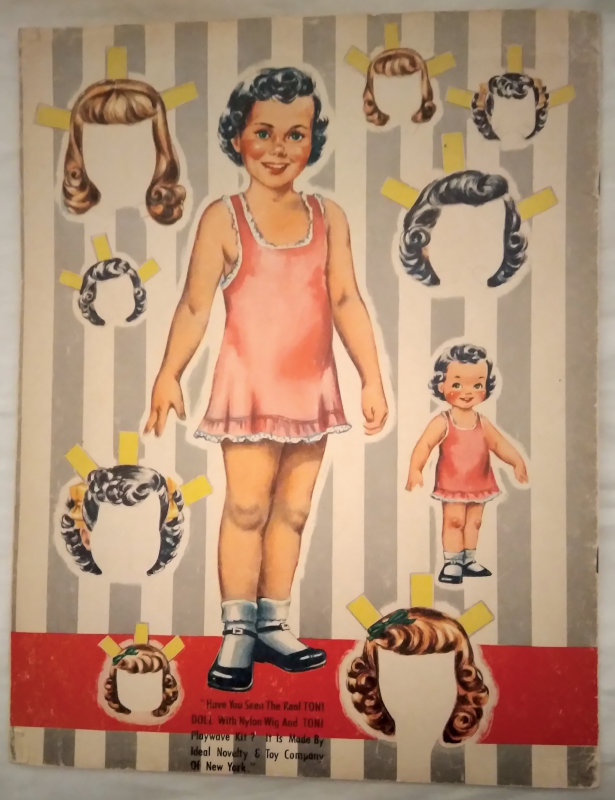 A: The Ideal Toni doll was manufactured as a strung doll in hard plastic with a nylon wig from 1949 to 1953, and again as a walker through 1955. Using a license from the Gillette company, Ideal manufactured one of the most memorable dolls of the period.
Like you, I had never seen or heard of this paper doll before and had to consult with other collectors to see what they had to say. One paper doll collector I spoke with had the paper doll but said she had only one chance to buy it years ago. The other paper doll collector I spoke with had never heard of this item.
Placing a value on something like this is extremely difficult, but my colleague felt that $95 and up might be a current value, though she had paid more than that for her copy. Thank you for sharing with the readers this extremely rare item, which only adds to our knowledge of one of the most popular dolls in history!
A. Glenn Mandeville is the author of numerous books on dolls and doll collecting and writes his Curious Collector column for each issue of DOLLS magazine. Send your queries about vintage and modern dolls, with photos, to Curious Collector.
Subscribe now to get access to DOLLS online archive of past issues!