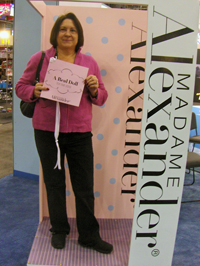 Our favorite doll manufacturers displayed at Toy Fair 2009, Feb. 15-18: Adora, Alexander, Best Pals, Tonner, Charisma Brands, Dolls by Berenguer, Käthe Kruse, KidsGive, Kingstate and Molly P. Originals were all there, but they debuted their 2009 lines at IDEX in Orlando first.
Mattel, however, saved everything for New York, treating its vendors to a Barbie on the Runway fashion show! How else would a fashion diva celebrate her 50th? It was the hit of Fashion Week, with a major event at Bryant Park. Designs by top names in the industry kept attendees at the edge of their seats—Calvin Klein, Alexander Wang, Betsey Johnson, Vera Wang, Badgley Mischa, Tory Burch and so many others were invited to dress the birthday girl, and they did it with style and panache. Enter "Fashion Week with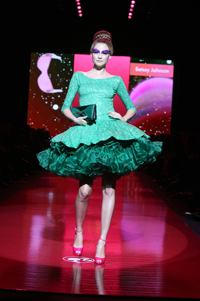 Barbie" into your browser, and you'll have a choice of sites from which to view the fashion show … after the fact and from the comfort of your home!
At Mattel's Galleria space at Toy Fair, the 2009 styles graced their own mini-runway, but the highlights were the Barbie fashion video that gives girls the tools to produce their own online fashion show and a video introduction of Barbie Shanghai, the total Barbie Experience that opens this spring. It's the newest destination for "Barbie" lovers with a café, beauty shop, fashions, jewels and much more to keep collectors excited and enthralled.
Tween market dolls made a strong showing at Toy Fair, too—Hasbro's new direct-purchase "Lorifina"(featured on page 26) and Jakks Pacific's "Hannah Montana" dolls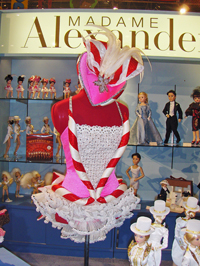 (see contest on page 14), to name a few. Other Toy Fair introductions include a bevy of soft dolls, like Go!Go! Sports Girls, a fun and educational way to promote a healthy lifestyle; Angel Heaven World dolls offer a wholesome and safe Web world and toy line; and Medieval Maidens share history through books and dolls representing the eighth through 15th centuries.