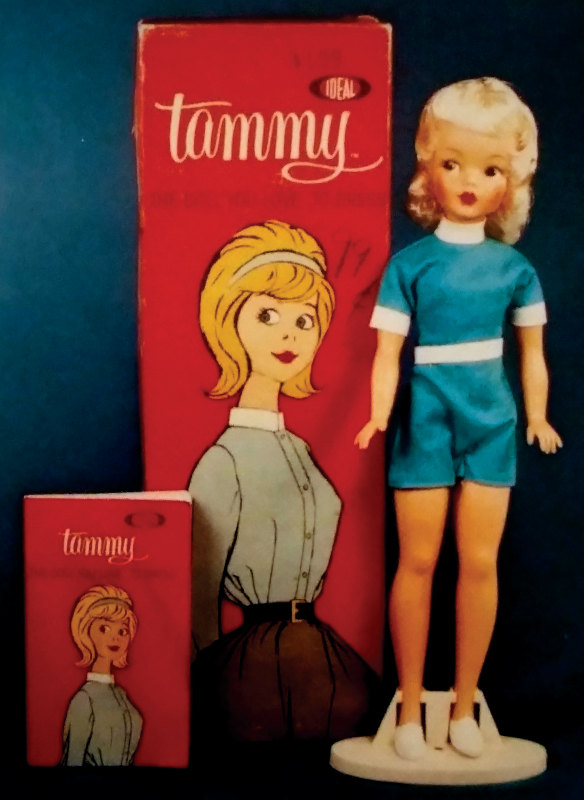 By A. Glenn Mandeville
Many people in the 1960s (including doll collectors) thought that Ideal's Tammy doll was a wholesome representation of a teenage girl — more so than the apparently sophisticated Barbie doll by Mattel. These people would be somewhat correct, however there is a lot more to the story.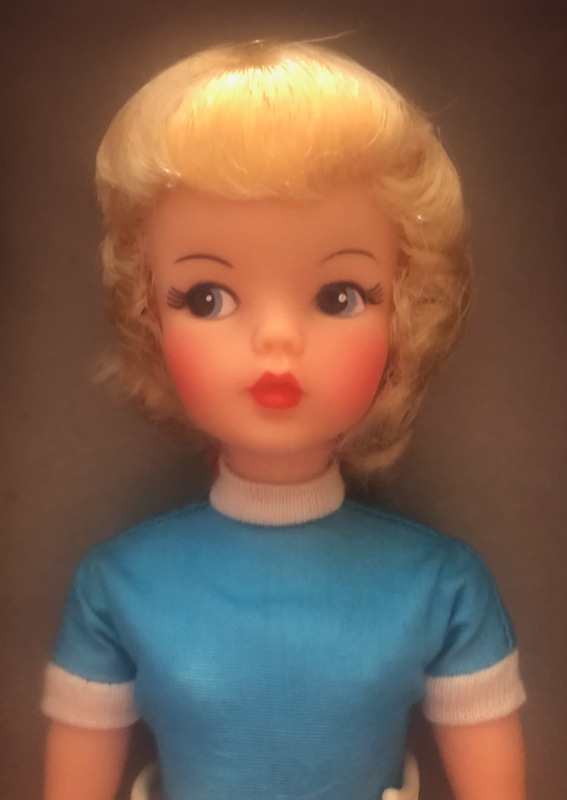 To start with, when Barbie debuted at Toy Fair in 1959, she was not as well-received as Mattel had hoped. Some felt her obvious figure and "teen-age fashion model" career did not mirror the standards of many parents of the era. Undaunted, Mattel took the Barbie doll directly to the children via television and The Mickey Mouse Club. With a high-quality wardrobe and fashion booklets, Barbie was definitely a high-quality product for a very low price.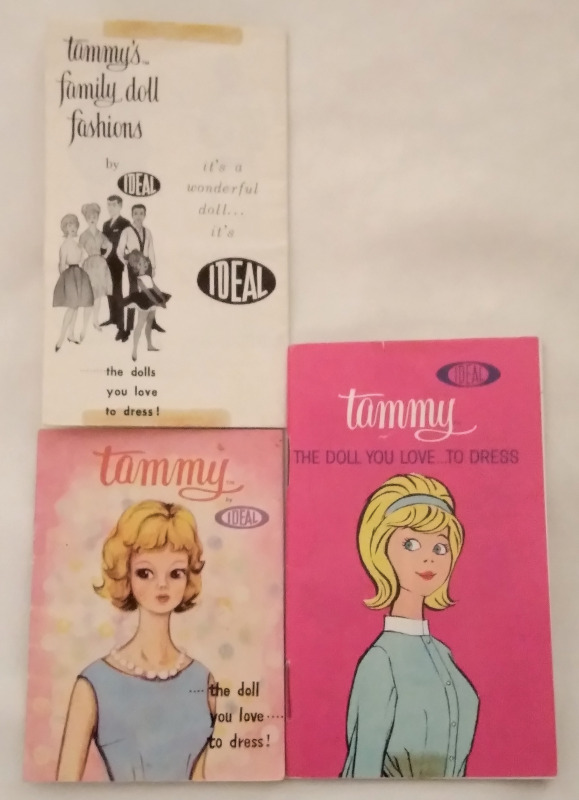 Many of Barbie's critics did not understand that the doll's figure was not meant to mimic that of a real person but to allow for fabric to be draped on Barbie the mannequin! Naturally, competitors were paying attention to all this criticism, and the Ideal Toy Corporation started developing their own plan to enter the highly competitive fashion-doll race.
Over the course of many, many meetings, a viable concept was developed and put into production. Starting out with the premise that Barbie, modeling strapless formals and sundresses, was over the top, the key word for developing the doll became "wholesome."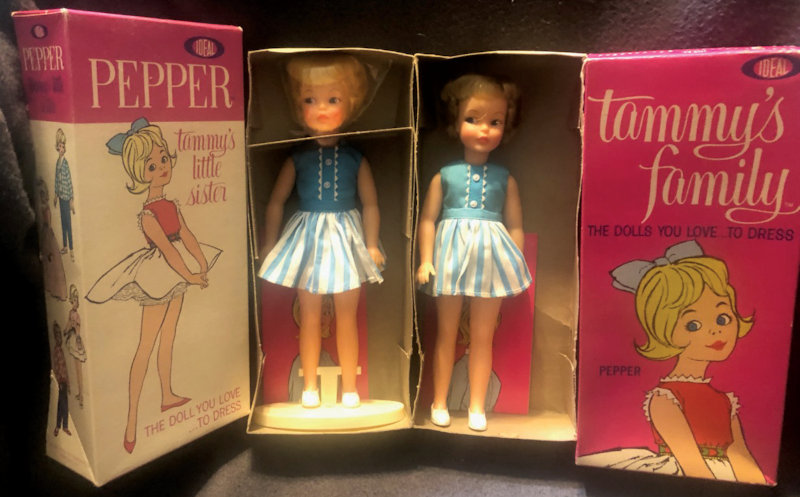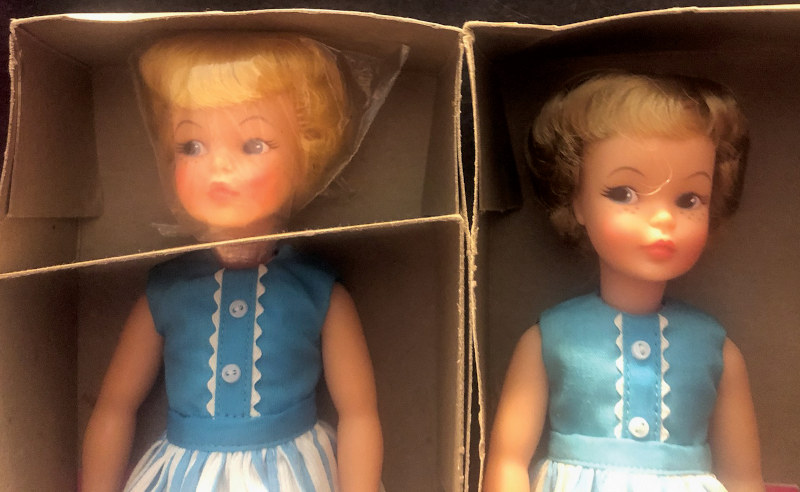 Ideal's concept was for a doll that looked more like an average young teenage girl. All they needed now was a marketing approach that differed from what Mattel was offering and a standout name that the public would link with the word "wholesome."
The timing could not have been better. In 1957, Debbie Reynolds' portrayal of a teenage girl in the movie Tammy and The Bachelor had teenage girls everywhere clamoring for more of Tammy. This would lead to a hit single record of the movie's title song performed by Reynolds, as well as three more Tammy movies starring a young, vivacious, and popular Sandra Dee, who was already a heroine to young teenage girls and their mothers.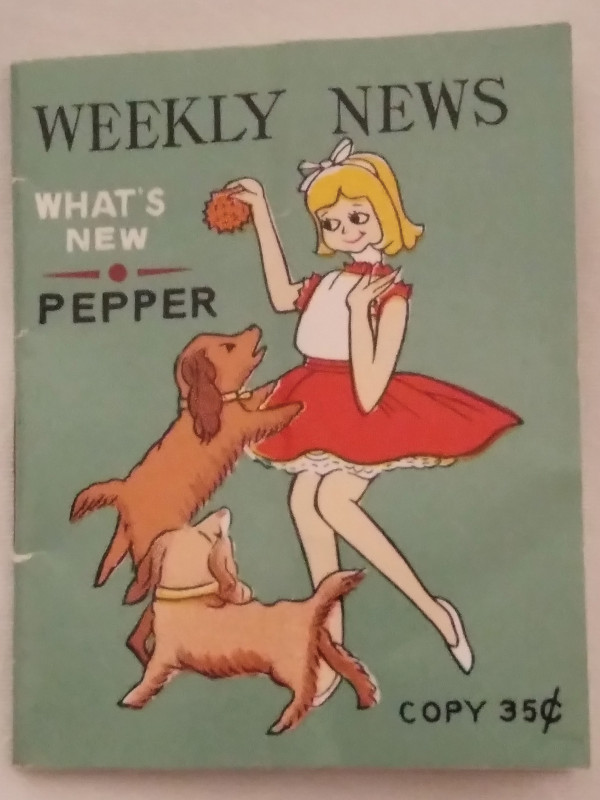 For a doll character whose life revolved around pizza parties and family get-togethers, the name Tammy clearly represented a wholesome, appealing image.
Ideal released the first 12-inch Tammy doll in 1962. Though by that time, Mattel had sold over 6 million Barbie dolls, Ideal thought that their entry into the fashion-doll race would be a success. And for a while, they were correct.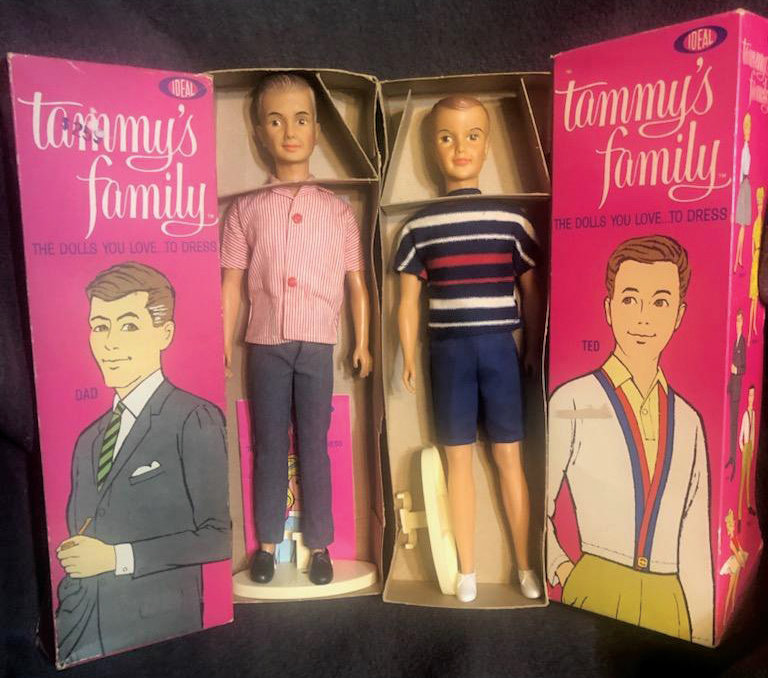 Soon Tammy had a brother, Ted, and a little sister, Pepper, along with doll likenesses of her mother and father. Pepper had a personality all her own and a wardrobe that could best be described as cutesy. Tammy's parents weren't named, just called Mom and Dad. However, in the story books available, they were given the last name of Turner. While Barbie's parents were mentioned in the Random House books and even named George and Margaret Roberts, they did not exist in doll form.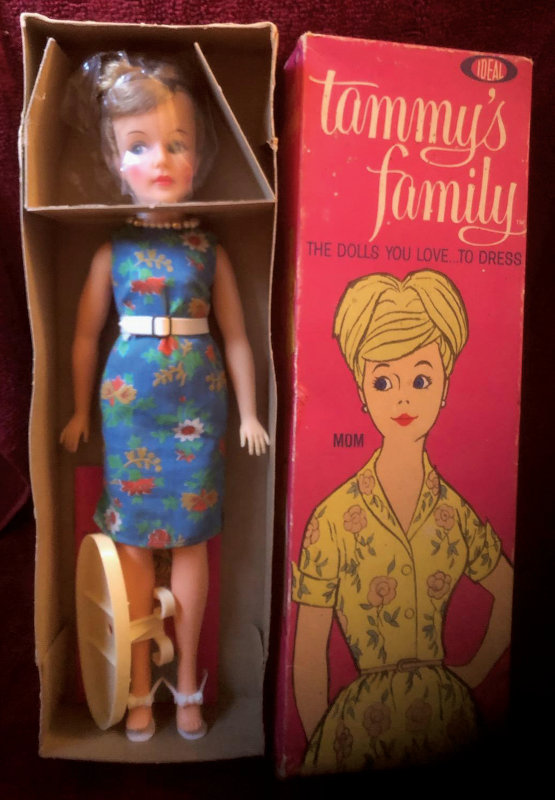 Ideal's doll line was working out quite well, and Tammy and her family were available in most of the major catalogs and stores of the day. For those first few years, it appeared that the fashion-doll market had room for multiple companies to succeed. But by 1965, the picture started to change.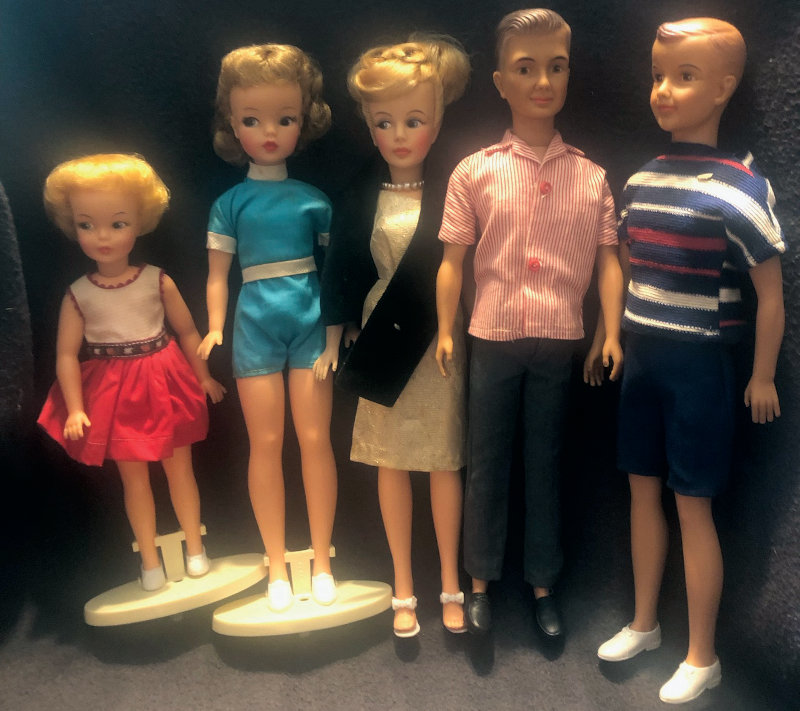 Barbie's wardrobe was designed by Charlotte Johnson, whose attention to detail was often compared by many to Madame Alexander. Mattel heavily promoted the quality of Barbie's early fashions, including the fact that there were zippers that really zipped and little extras such as compacts with a tiny puff. Plus, Barbie's image had softened into that of a typical teenage girl from Willows, Wisconsin, who happened to be pretty and popular. The focus was now on her being a cheerleader and getting ready for college.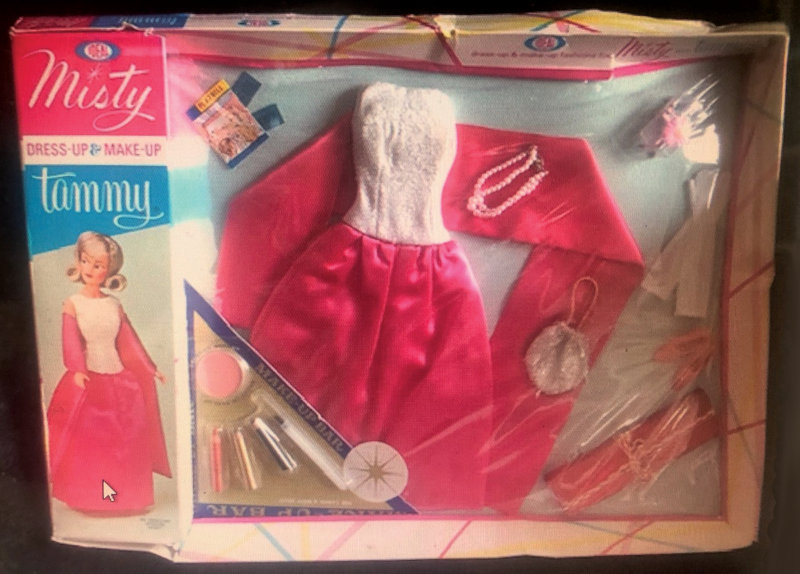 Ideal responded by introducing a new Tammy doll with a slimmer body and even a hairdo similar to that worn by Barbie at the time. This new doll also had a boyfriend, Bud, who was very hard to find on the market, and a host of new friends, including Glamour Misty, who was tied into Clairol hair products. Gorgeous accessories were available for Tammy and her friends, yet it was beginning to look like Tammy was becoming more and more like Barbie and moving further away from the original wholesome image from 1962.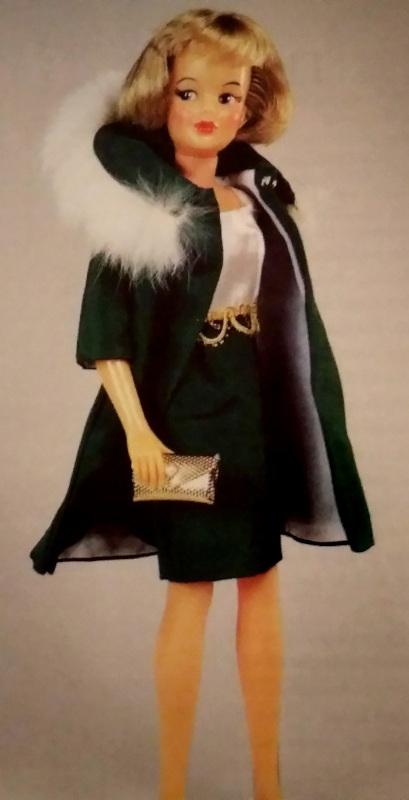 Ideal eventually phased out Tammy and her friends, though because the toy business operated differently in the 1960s, many Tammy items remained available via catalog outlets and even in the mom-and-pop toy stores of the day for many years. Today, Tammy remains a favorite with doll collectors and still lives up to the company's motto for her: "Tammy is the doll you love to dress."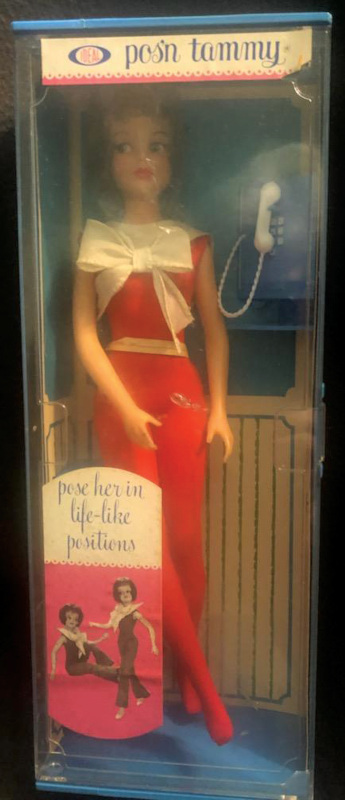 A. Glenn Mandeville is the author of numerous books on dolls and doll collecting and writes his Curious Collector column for each issue of DOLLS magazine.