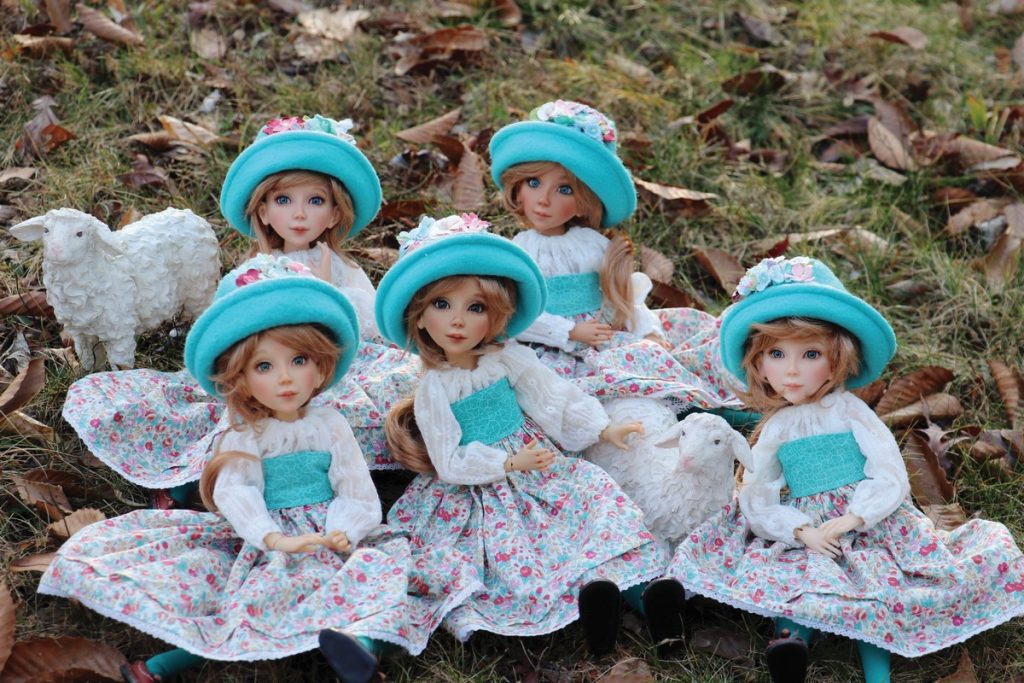 Photos by Charlene Smith
Rose Lacefield Makes a Special Edition of Her Largest BJD Design Exclusively for DOLLS Readers
Award-winning ball-jointed doll (BJD) artist Rose Lacefield of bbflockling is bringing out a special limited edition of her doll Abrielle in five different skin tones, available exclusively through DOLLS magazine.
Abrielle is a 36 cm (14.25 inches) tall resin BJD, which Lacefield is producing in a limited edition of 25 — five dolls in each of five skin tones: fair, honey, tan, sun-kissed, and cream. Each doll will come with a soft brown and blonde wig, eyes in a color chosen to complement the skin tone, and a face-up by award-winning artist Charlene Smith. Abrielle will be dressed in a full outfit by Barbara Zuchowski with leather shoes by Andrej Spesivtsev.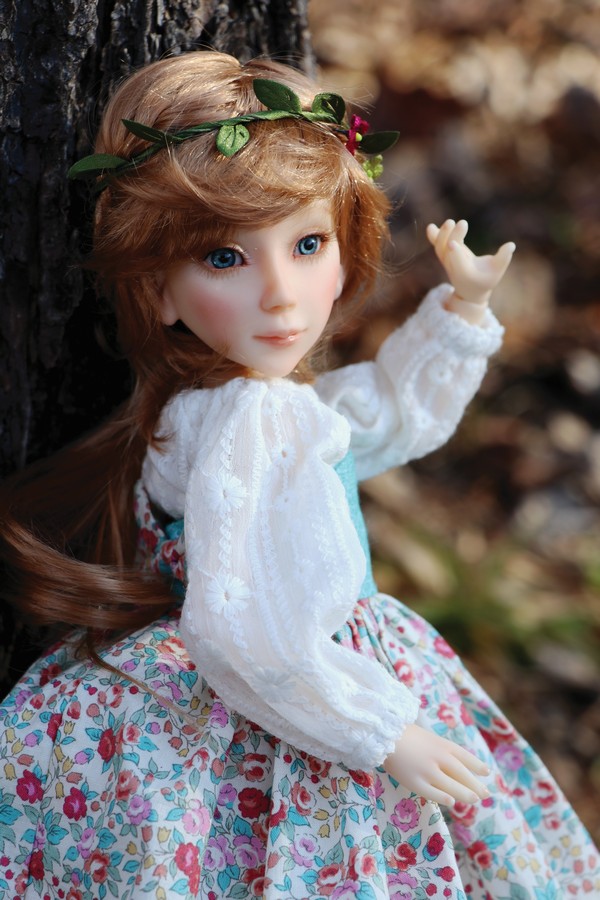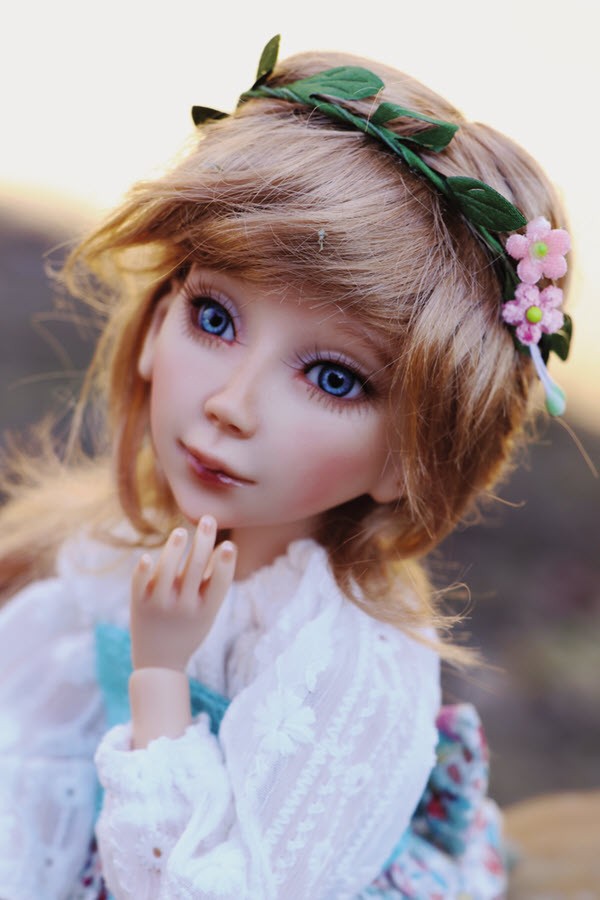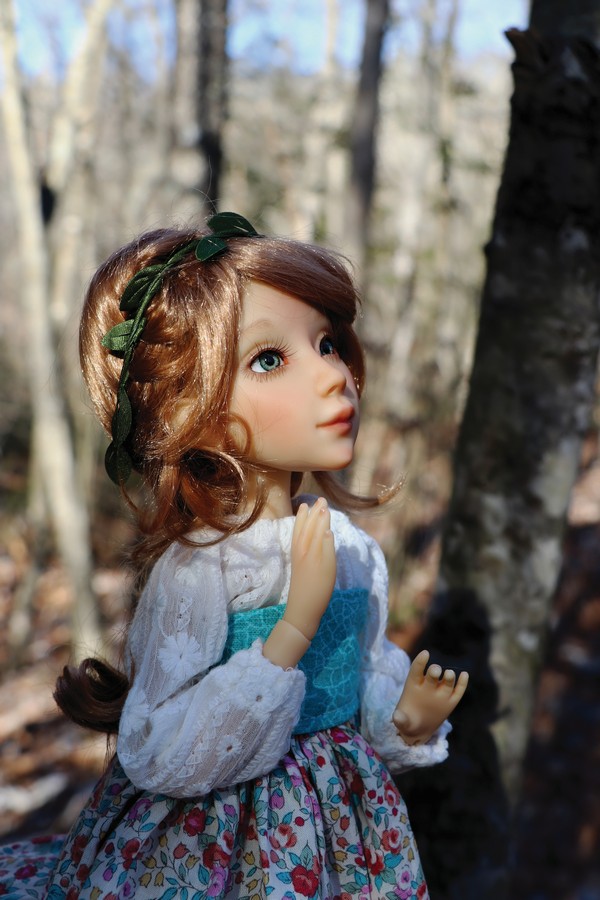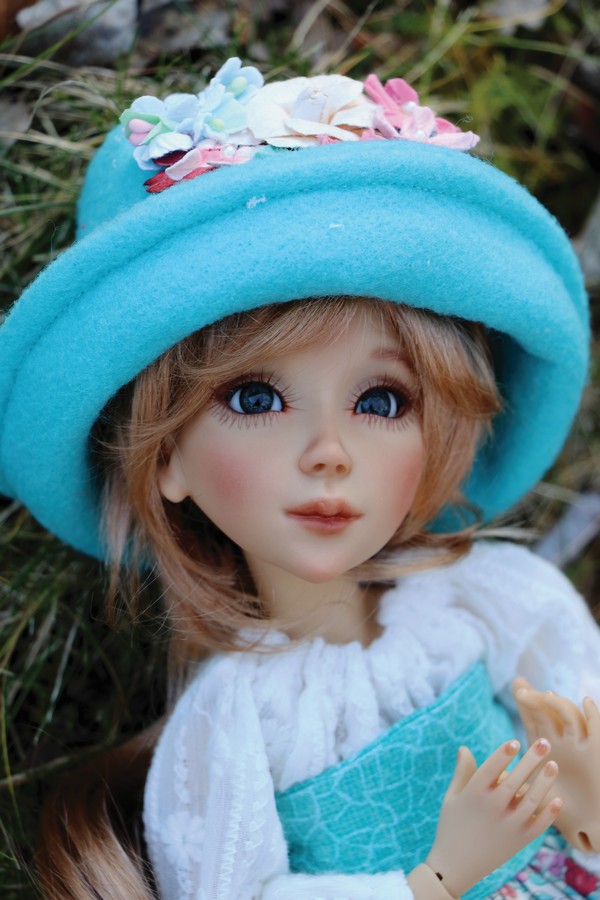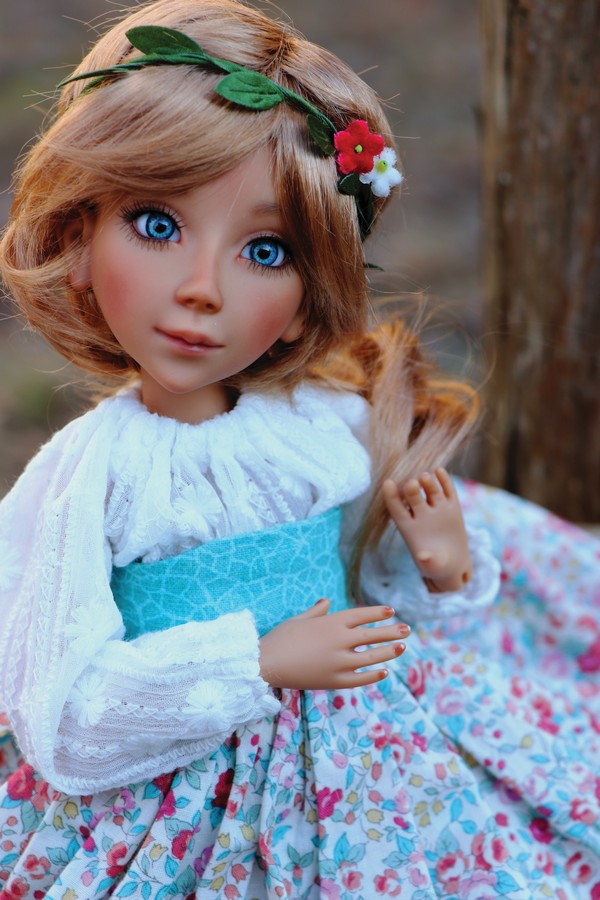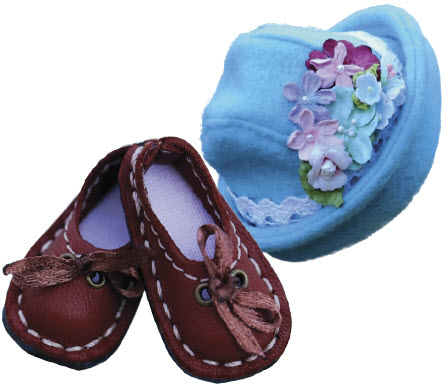 Created by Request
"Abrielle is the largest doll in the bbflockling line, and it took a special request from a very dear friend to bring a doll of this size to life," Lacefield said. "For nine years, I sculpted non-posable figurative faerie dolls that fit comfortably in the palm of my hand. When I transitioned to BJDs, naturally I continued to sculpt faerie-size BJDs that fit comfortably in the palm of my hand.
"After a while, a few of my lovely collectors politely requested that I offer a larger doll, as my Tinies were difficult to handle when sewing for them. Tuppance was warmly received as my first 'large' doll at 14 inches, but I had no plans to make another of this size.
"However, three years later, my friend and BJD compatriot Charlene Smith happened upon a photo of one of my polymer-clay sculpts from long ago. She felt especially drawn to this character and encouraged me to make her into a BJD as my second 14-inch BJD. For her, I did just that. Abrielle was born from my hands, but it was Charlene's face painting that brought this doll to life. It soon became obvious that Abrielle was destined to be a canvas made especially for Charlene to create upon.
"Abrielle serves as the steady Shepherdess over all the bbflockling Tinies. And that's exactly how I envision Charlene's role in our doll community. She is usually the first to help anyone in a pickle and will take time from her busy schedule to offer a listening ear to a friend who may need a bit of solace. Abrielle reflects a precious heart. I hope you will love Abrielle as much as I do. She comes with a rich history of friendship and love."
"Abrielle is one special doll," Smith said. "A great size for everyone. She can be elegant, sporty, and a favorite country girl. Rose and I love the country and both enjoy living out amongst the wildlife and beautiful skies. Rose's dolls always lend themselves to stories that take you along their journeys. Many fans have joined in to enjoy this and add their own visions. I see Abrielle walking handin- hand with all the Crickets, Shoohoos, and Winnie-sized dolls through many chapters of doll life.
"Every time I am working on a bbflockling doll, there is giggling in the room for all the little ones she has made. It is wonderful to be adding my art to the art of many artist's dolls. I enjoy spreading the joy of collecting by making the dolls I paint personal to these collectors. When my brushes and camera are busy, there is much joy."
A Growing Flock
Lacefield is also working on several new designs for release later this year. "Wim and Primrose, two new 17 cm (6.7 inches) ShooHoos with separate face sculpts, will make their debut this year at Modern Doll Collectors Convention (MDCC) in August," she said. "Oksana Olienik and Alla Safronova are designing their lively costumes. Because ShooHoos are one step over second cousins to the Hobbits, they will be dressed in Hobbity country couture."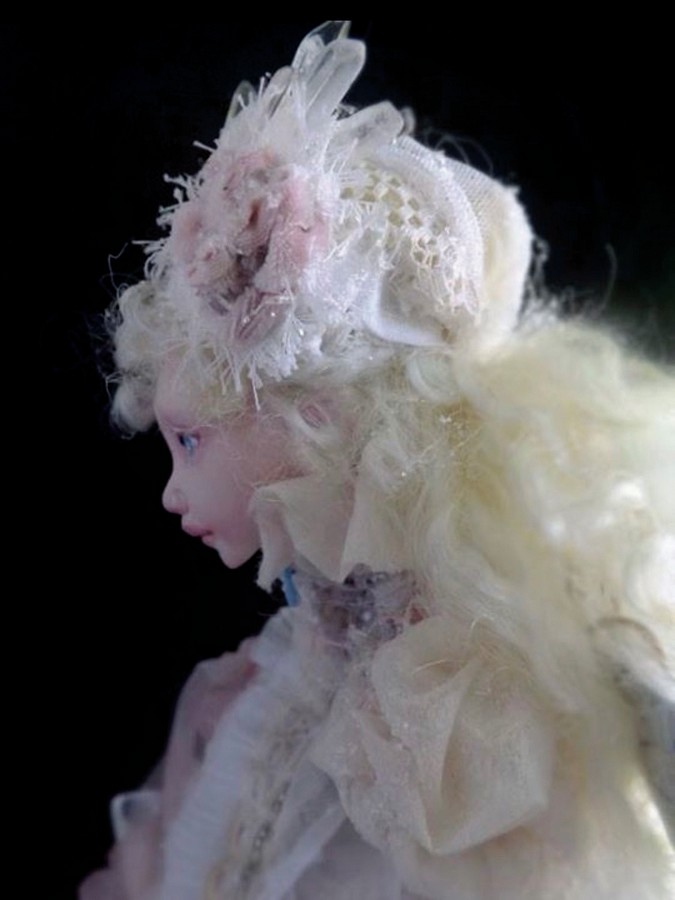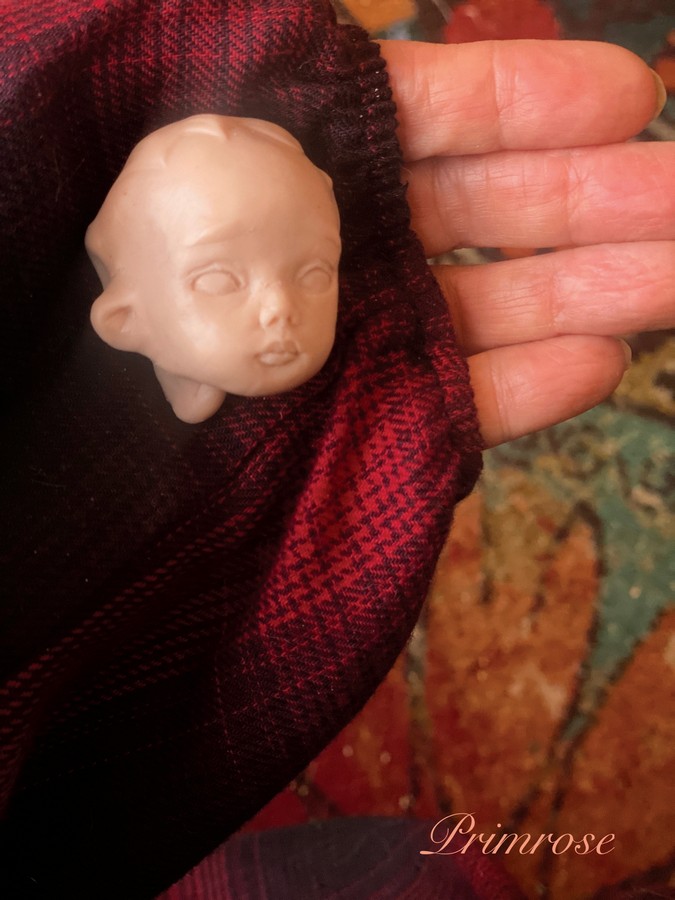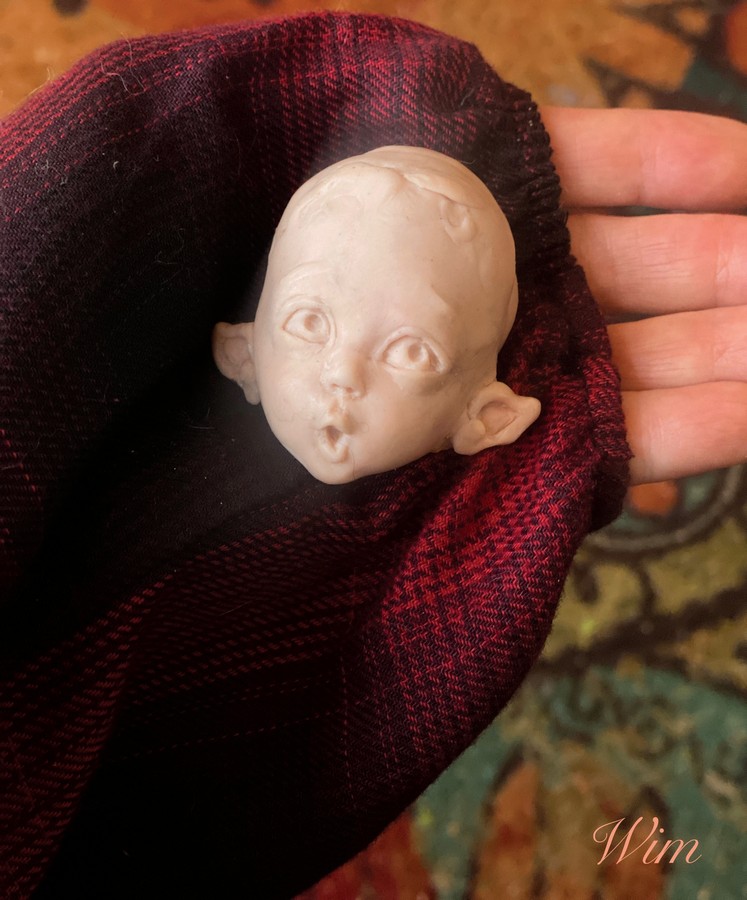 Later in the fall, Lacefield added, she plans to introduce a new doll in her 18 cm (7 inches) Cricket line. "Robyn will be fitted with upgraded hip/thigh joints for a more stable sitting position."
Rose Lacefield
bbflockling
www.bbflockling.com