Aug. 16-19, Indianapolis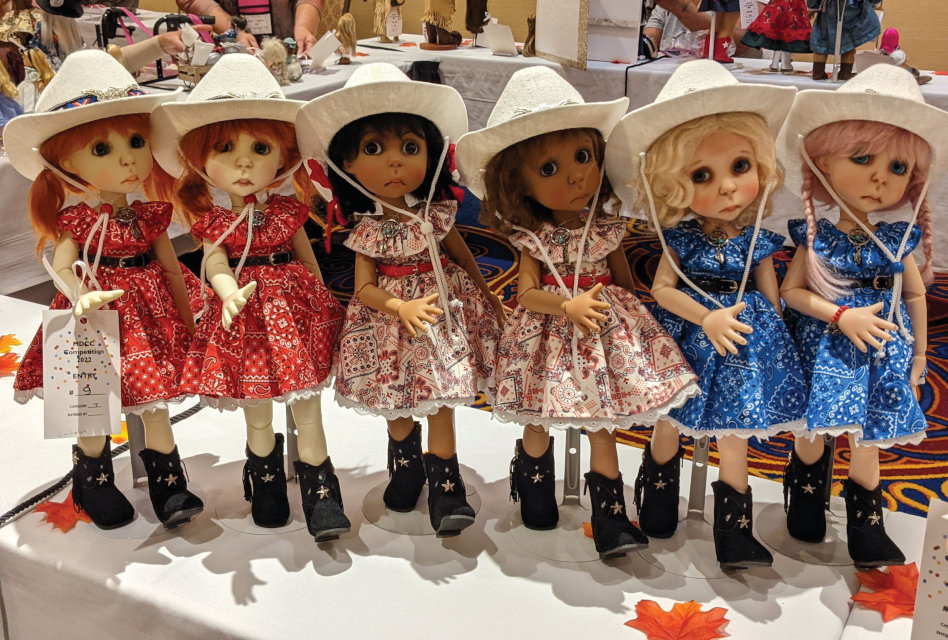 By Allison Hernández
Our 45th annual Modern Doll Collectors Convention (MDCC) — Oh, You Beautiful Doll — kicks off on Aug. 16 at the Omni Severin in Indianapolis. We are excited to welcome old and new friends, collectors, and artists alike as we enjoy another 4 days full of fun, food, and dolls!
If you're new to MDCC, we strongly recommend you attend the Newcomer Orientation hosted by Patsy Moyer. Then our traditional welcome lunch gets underway. This is where Master of Ceremonies Billie Stevens gets attendees pumped up about what's to come over the next few days and sets the tone for an unforgettable experience. Our special convention doll, Tatta by Meadowdolls (sold out), will be revealed and distributed at the end of the lunch.
After lunch is a special Blythe seminar with an exclusive outfit designed by Matilda Pink for MDCC. There will be a workshop for crafty types Wednesday afternoon. For dinner, we'll be introduced to a new doll by bbflockling (sold out), followed by the opening of the MDCC sales room!
Thursday starts bright and early with a workshop, followed by entry into the competition, run by Competition Chair Susan Fowler. The competition is a fun event where attendees showcase their creative costumes and collectible dolls in a competition based on several different themes. Our Thursday luncheon is presented by Claudia of Boneka, where will we meet Nené the Gypsy, the first ever tan Thursday's Child created by Boneka. After lunch, we welcome a new artist to MDCC: Sandy Anderson of Anderson Art Dolls will introduce her resin dolls that are hand cast in her studio. Then our Smart Doll meet up will take place, which gives Smart Doll collectors an opportunity to chat and see dolls they may not have seen before. At dinner, Connie Lowe of Marbled Halls will present Lulu, an MDCC exclusive sculpt in a 12-inch milk chocolate resin (sold out).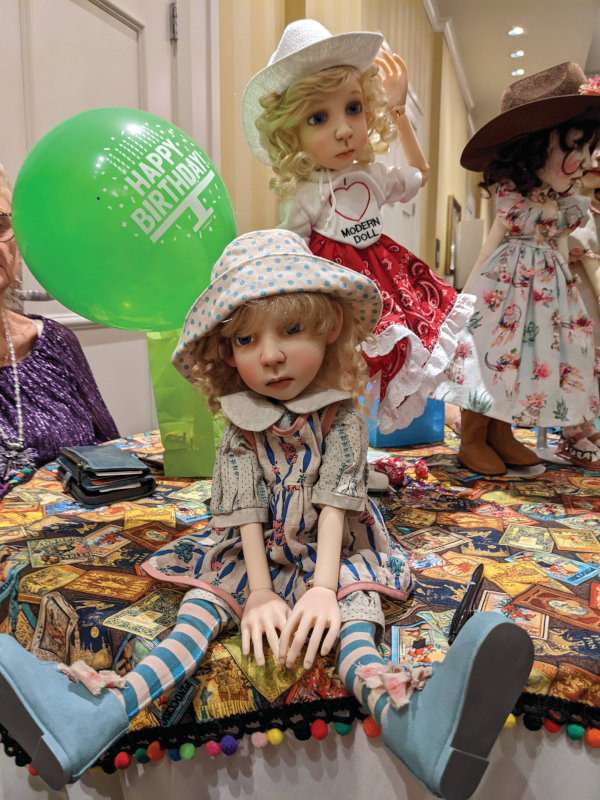 Friday morning starts with another workshop. Lunch will feature Annette Herrmann's Alyn (sold out), a 9.5-inch resin doll. Another fan favorite event, the Stellabration, will take place after lunch, and is an opportunity for collectors of Connie Lowe's Stella family dolls to come together and have a little fun. Next up will be our International Playline Doll social, this year featuring Susi dolls from Brazil. Our final meal of the day will be our Little Darling Dinner, featuring Caroline, a #1 sculpt in medium skin tone. After dinner comes the Little Darling Fashion Gala, featuring Little Darling dolls costumed by generous designers which will be auctioned via silent bid, with all proceeds going to St. Jude's Children's Hospital.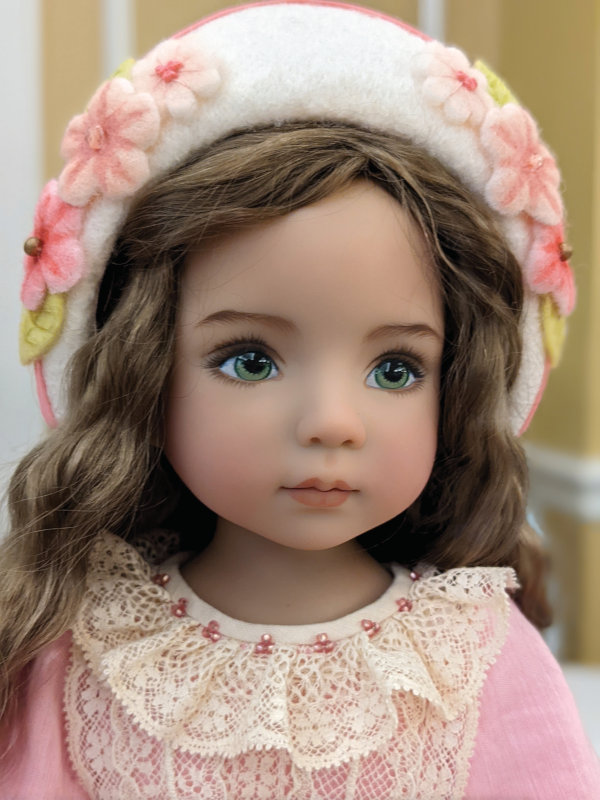 Saturday starts with a breakfast presented by the Mushroom Peddler, where we will meet Chuckle the Cheshire Cat. There is also a last chance at the Sales Room in the morning, followed by our Nikki Britt luncheon featuring a new sculpt, Francesca. The Helper Room drawing takes place after lunch — throughout the convention, attendees can purchase helper tickets for the chance to win amazing prizes, including dolls, outfits, and one-of-a-kind (OOAK) art pieces. Next, we present the Artists' Forum, an intimate discussion with MDCC doll artists where attendees get the opportunity to ask their favorite artists questions about their craft. The Forum is immediately followed by the DOLLS magazine artists signing, where attendees will be able to get artists' autographs in the special Debut of Dolls issue of the magazine. Our final convention event is the MDCC Banquet, this year featuring our souvenir doll artist, Meadowdolls, presented by Charlene Smith. It's one last chance to see our friends, hug, shed a few tears, and excitedly talk about next year!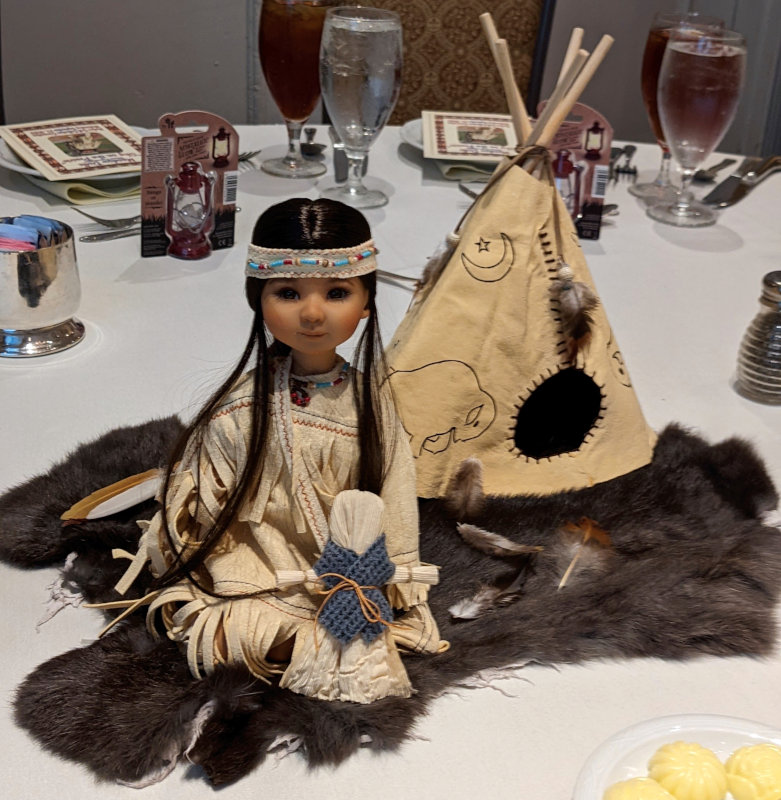 We at MDCC pride ourselves on presenting dolls for all budgets, introducing new and exciting dolls, and affording collectors the chance to meet their favorite artists and online friends in person. We hope to see you this year in Indianapolis!