By A. Glenn Mandeville
Q: I had a chance to buy these two 14-inch Madame Alexander vinyl and hard plastic dolls mint in the box. The dolls are identical, both are tagged "Renoir," and both are in marked boxes with the name Renoir on them. However they have different wrist tags and illustrations of Madame Alexander that are slightly different. Do you have any information on these variations?
A: It was very common for the Alexander Doll Company to use whatever was on hand in the factory, especially when a doll was produced over several years. One of your dolls, with the Portrait Children wrist tag and the earlier illustration of Madame Alexander, was probably made around 1968, which would also account for the one-digit difference in the stock number.
Your other doll, stock number 1477, was made from 1969 to 1971. All of the dolls that I have examined have the second illustration of Madame Alexander and the second wrist tag, which is longer than the wrist tag used on the earlier Renoir.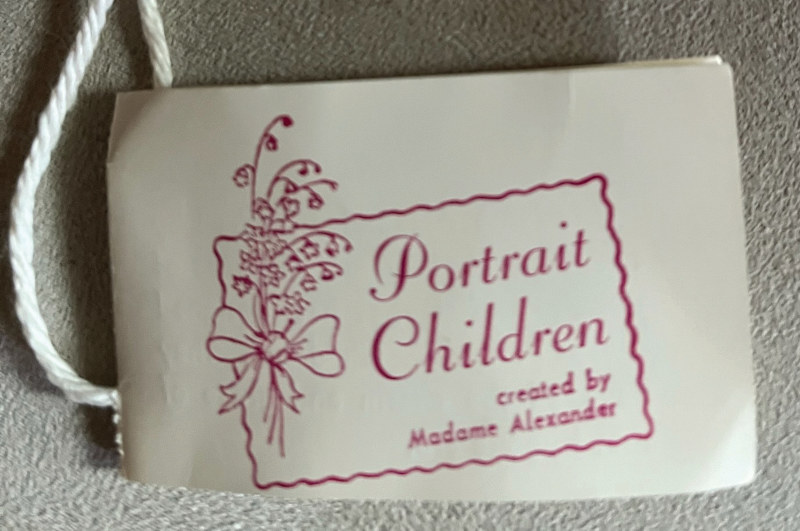 The company made numerous dolls that were essentially identical over a long period of time, which has affected their value. The 14-inch size styles that were only made for one year, such as Jenny Lind, seem to have retained their value. While some dolls can be acquired for a very low price, others can bring higher than the original price. This would be a great time for a Madame Alexander collector to investigate the many bargains that can be found on this size of doll.
A. Glenn Mandeville is the author of numerous books on dolls and doll collecting and writes his Curious Collector column for each issue of DOLLS magazine. Send your queries about vintage and modern dolls, with photos, to Curious Collector.
Subscribe now to get access to DOLLS online archive of past issues!