Summer is winding down, and my children are gearing up to go back to school. Like all good parents throughout history, I have been giving my kids the pep talk about what an exciting year awaits them. I've stressed the friendships that will be made, the lessons that will be learned, and the fun that will be had. And, like all good parents throughout history, I've had my fingers crossed the whole time.
If you're like me, you're of two minds about school. I did well academically, and belonged to every club imaginable. However, I was never a member of the popular clique—a golden girl who effortlessly collected friends and beaux. No, I was much more the Mary Katherine Gallagher type, the manic, uniformed character portrayed by Molly Shannon in endless "SNL" skits and in the feature film "Superstar." I was a bit awkward, lived in a dream world, was always pining after something or someone, but was fearless and pretty vocal about speaking my mind. (Sadly, things haven't changed much over the decades.)
Just in time for the return to reading, writing, and  'rithmetic, Mattel is unleashing a double-barrel assault on the marketplace with their Monster High dolls and tie-in novels, penned by YA stalwart Lisi Harrison.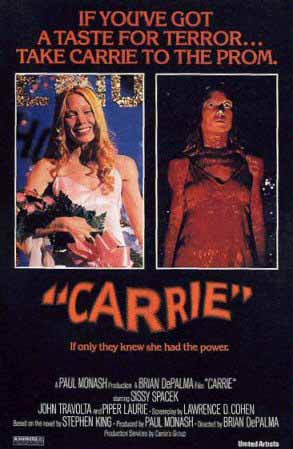 The Monster High line focuses on the trials and tribulations of a pack of students, who are all the offspring of famous Universal Movie monsters (Frankenstein, Dracula, the Wolf Man, to name but a few). The dolls include Frankie Stein, Draculaura, and Clawdeen Wolf, typical teens except for their bizarre skin hues, physical peculiarities, and eccentric capabilities. You can learn all about their evolving histories and mysteries.
Seemingly a departure from Barbie, the Monster High students are designed to be not "girl next door-ish." Rather, they are literal interpretations of the little freak that resides in all of us. What high-school or elementary-school student hasn't fretted about fitting in? Who, to this day, hasn't worried about being mocked or picked on or—even worse—totally ignored?
Additional Universal Movie characters who get the vinyl treatment are Cleo de Nile, the Mummy's daughter; Lagoona Blue, the daughter of the Creature from the Black Lagoon; and Deuce Gorgon, Medusa's son. Note, there is no Invisible Man's progeny. It would be hard to make an invisible doll, but it would be nice if the Mattel creative team tried to do something suggestive of this. After all, it is the aspect of being overlooked and seen through that haunts so many students and their future, older counterparts.
It will be entertaining to watch how the supernatural students fare in terms of sales and promotion. Though they do represent teens that are off-beat and alarmingly odd, they still have a very identifiable coolness and chic-ness about them. Despite their nonhuman origins, they carry an aura straight out of "Beverly Hills 90210." It's as if Brenda and Brandon, Dylan and Kelly, were reinvented as Abercrombie & Fitch lab experiments gone just slightly awry. I wouldn't be a bit surprised if the Monster teens spawn a spin-off, "Hades Hills, area code 666."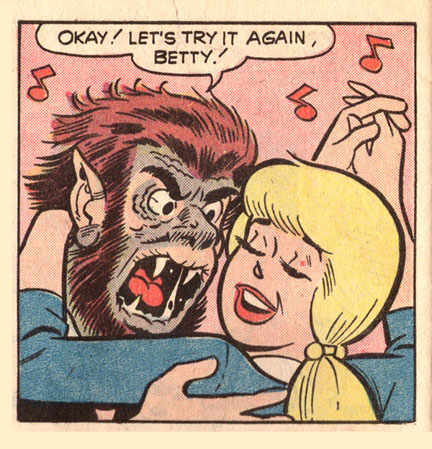 I think it's great that a line of dolls is being released that tackles the estrangement many students feel about their daily life on campus. It's about time the kids who have to dodge bullies inside and outside of the gym get their moment in the sun. I just wish the nerds and geeks and wallflowers among us could get a fairer shake, in the design studio and in the school corridors.
The ultimate shy gal with a misfit pedigree has to be Carrie White from the Stephen King book and film, "Carrie." No mainstream dolls were ever made of this poor creature who attends the fatal prom from hell. However, some alternative one-of-a-kind artists have tackled the climactic crowning scene, and the outcast getting her well-deserved revenge. As you can imagine, the results are not pretty! (I always secretly chuckled at the notion of ever-loyal second-fiddle Midge finally losing it big-time at her Homecoming Dance, causing King Ken and Queen Barbie to beat a hasty retreat.)
A coven of characters who are legitimately outside the popularity pool—dolls complete with acne, weight issues, bad haircuts, eyeglasses, high test scores—will most likely never get made. In the meanwhile, the way many of us felt in school—misunderstood and mistreated—will be funneled into glitzy gimmicks and pop-culture surrogates. It's not ideal, but at least it's a start, and it's got me blogging and exploring.
Photo Captions
Moonlight becomes them. Though they have a Doris Day sweetness, this lineup is more at home at night. Mattel introduces the Monster High dolls (top), wardrobe, accessories, books, and other monstrously cool collectibles.
The poster girl for "teen on teen" violence is Carrie White (middle), the put-upon heroine of the Stephen King movie and novel. Bursting with anger, the ginger-haired outcast let her inner telekinetic powers fly. The results weren't pretty, as the movie still and the artist doll demonstrates.
You can't get more all-American than Betty from the Archie comics (bottom left). Has the perky blonde succumbed to the Team Jacob craze? It's amazing that Riverdale High might be welcoming transforming transfer students!