By A. Glenn Mandeville
Q: I have always enjoyed the FAO Schwarz Barbie dolls that you have featured in the past and the stories behind them. I recently acquired this gorgeous doll that to me just captures the essence of someone shopping on Madison Avenue in New York City! What more infor­mation can you tell me?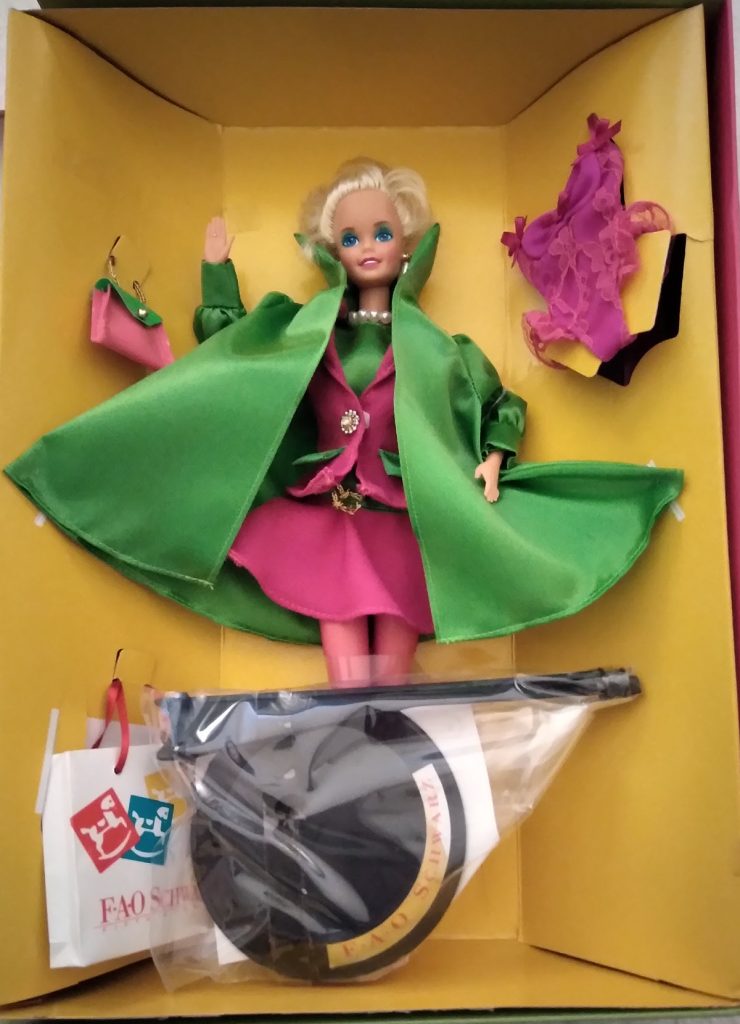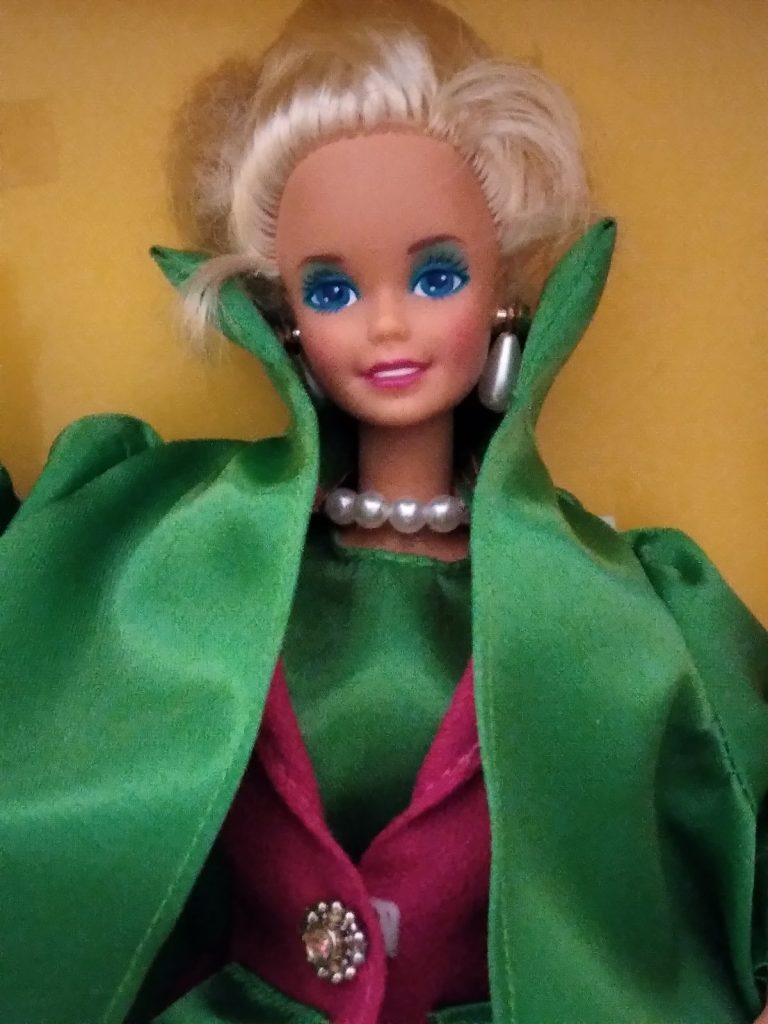 A: Thank you! The FAO Schwarz dolls have always been favorites of mine. Your doll was made in 1992 and was issued to commemorate the opening of the FAO Schwarz Barbie Boutique on Madison Avenue in New York City that same year. I remember attending that event, and it was amazing to see what lengths the store went to in order to promote Mattel's Barbie doll.
One of the highlights was a very tall clear cylinder filled with liquid, in which hundreds of Barbie doll shoes flowed up and down! The store also featured a matching trunk with an illus­tration of the doll carrying her FAO Schwarz shopping bag, a miniature of which came with the doll. The original issue price was $65 — very reasonable in my opinion for such a quality doll from an exclusive store.
As I have mentioned in the past when covering these dolls, many collectors are not even aware of not only the FAO Schwarz specials but fabulous exclusives made for many other stores. This situation, it seems, leads to lower-than-expected values on many of the FAO Schwarz dolls.
I could not find a recent value for your doll, but if it is like other FAO Schwarz specials, it most likely is around $75 and up. I think this would be the time to buy these often-overlooked fantastic dolls!
A. Glenn Mandeville is the author of numerous books on dolls and doll collecting and writes his Curious Collector column for each issue of DOLLS magazine. Send your queries about vintage and modern dolls, with photos, to Curious Collector.