Award-winning Australian doll artist Kaye Wiggs has designed a new MSD-sized ball-jointed doll (BJD) which will be offered exclusively through DOLLS magazine. Anaya is a 17-inch resin BJD cast in tan skin tone in a limited edition of 20 dolls.
Update: The drawing has concluded and the winners have been contacted.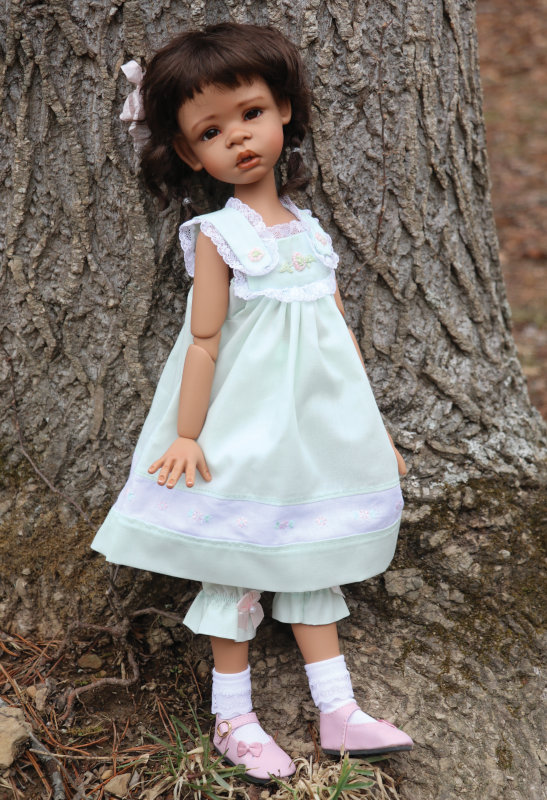 She uses Wiggs' MeiMei body, which is the smallest of the artist's MSD-size bodies. She comes with her brown eyes and wig, and a face-up by Charlene Smith. Her heirloom outfit is by Trish Breisch and consists of a dress made with heirloom fabrics and laces with hand work on the bodice, along with britches, socks, and shoes.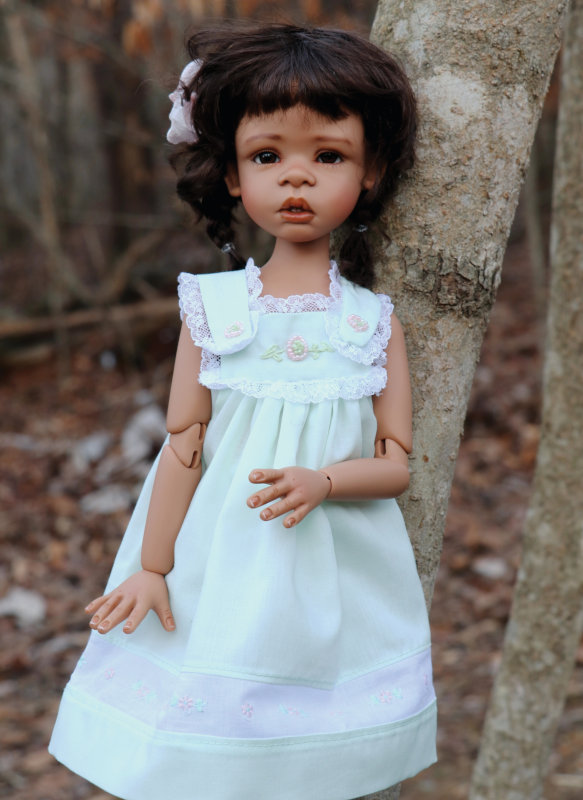 Wiggs, who was awarded DOLLS' Lifetime Achievement Award in 2015, began her dollmaking career in 1989, working in porcelain. For her Anaya BJD, she re-created the head sculpt, on a smaller scale, for a 20-inch porcelain doll of the same name from 2003.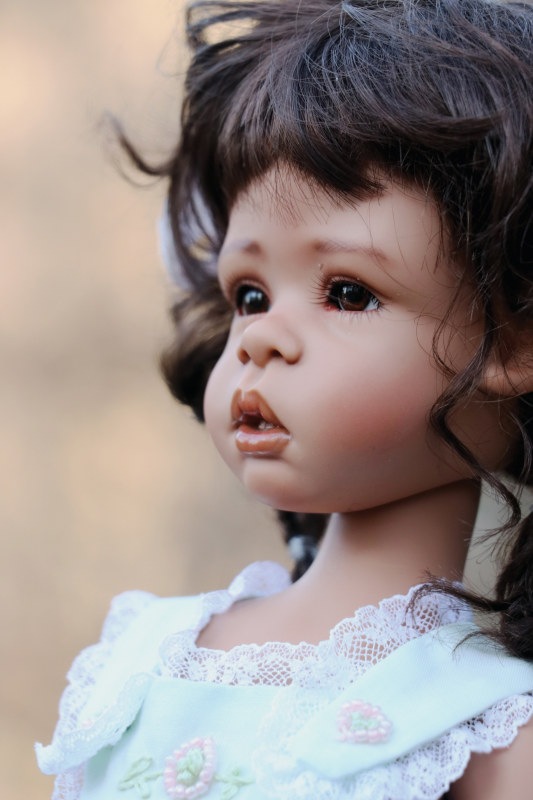 Other new offerings from Wiggs for 2021 include small editions of her 45 cm BJD Gemma in Coffee Tan and Sun-kissed resin colors, using her Abby MSD-size body. "I am planning on offering any future dolls when I have them in hand," the artist said. "They will be offered in a right-to-buy lottery on my Facebook group. Also, I believe Jpopdolls.net will be offering some of my previous dolls for pre-order sometime this year.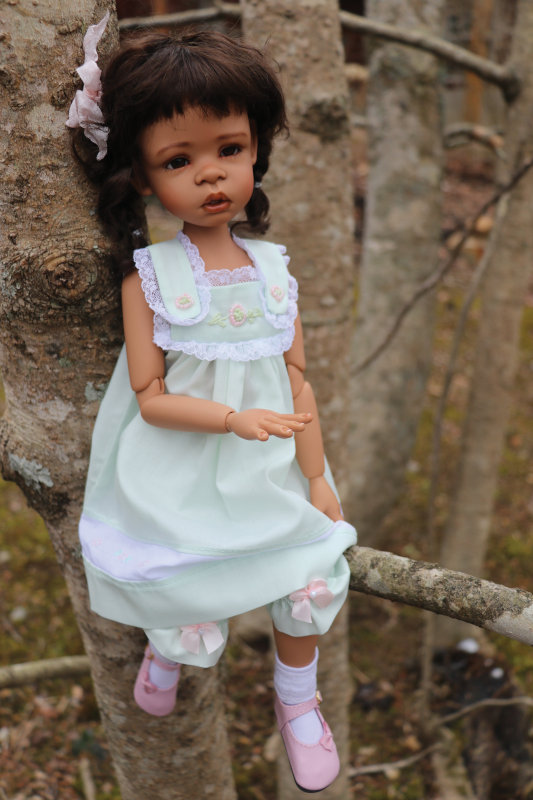 "To my fans, I want to say thank you for the years of support you have given me and for the friendships I have made with my collectors over the years. I treasure every one of you!"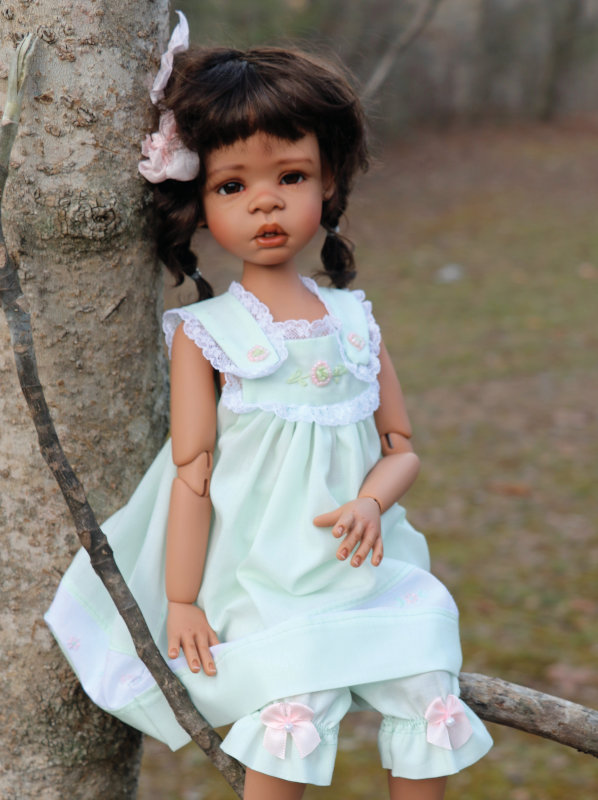 Find out more at Kaye Wiggs' website and see the latest announcements on the Kaye Wiggs BJD Q&A group on Facebook.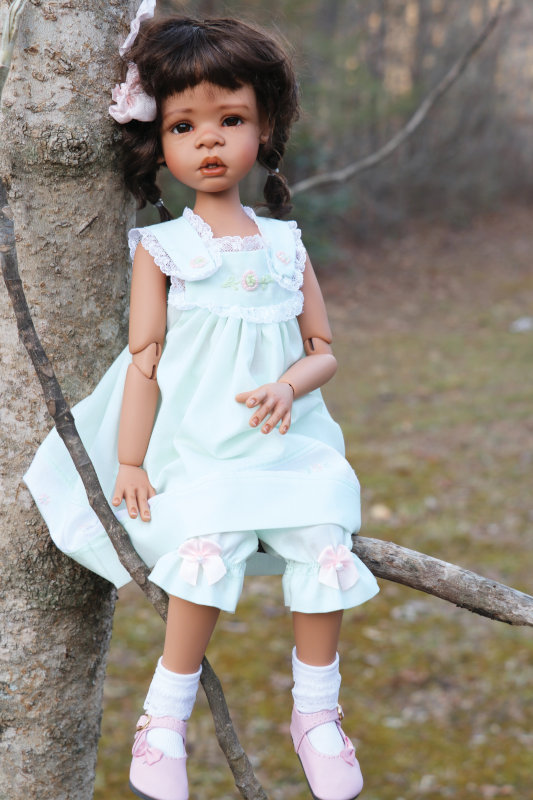 How to order Anaya
Because of the popularity of Kaye Wiggs' BJDs and the truly limited size of this edition, as well as to ensure the ordering process goes as smoothly as possible, DOLLS made Anaya available via a "right-to-buy" pre-order drawing process. That has concluded and the winners have been contacted.