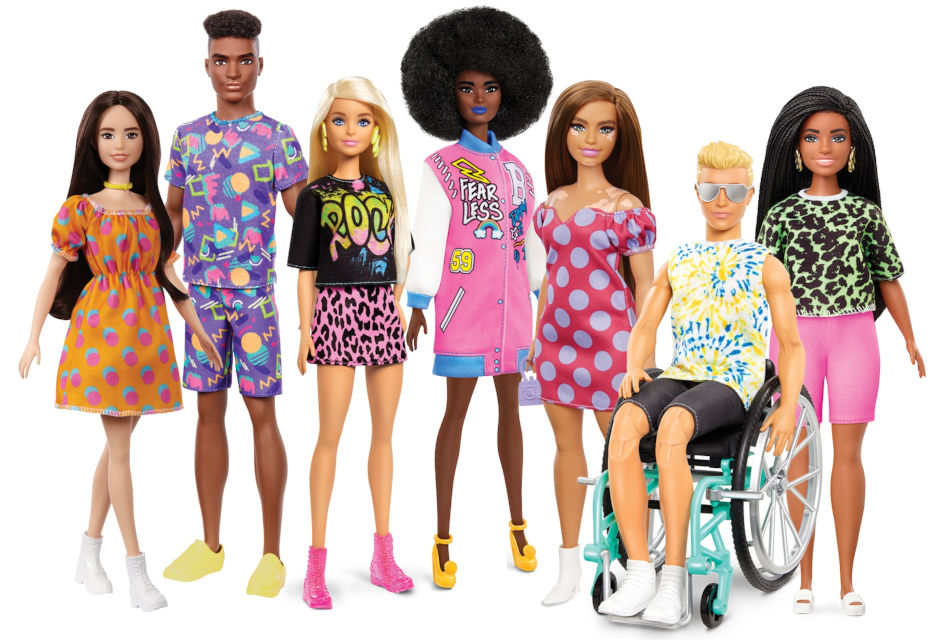 For 2021, Mattel's Barbie designers are more committed than ever to creating dolls that mirror real-world collectors and their icons. Having gained great acclaim, and sales, with dolls that embody more realistic individuals, Mattel is working toward making a line of Barbies that reflect your family, your neighbors, your friends, and you.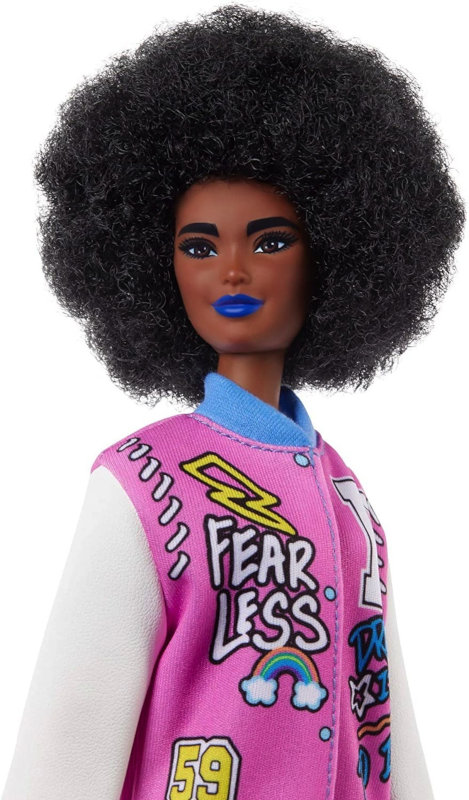 "We are the most diverse fashion-doll line in the market," said Lisa McKnight, senior vice president and global head of Barbie and Dolls at Mattel. "As Barbie accelerates to new heights as the number one global toy property, and holds as the number one fashion-doll property, the message is clear. The Barbie brand is more relevant than ever."

McKnight and her colleagues at Mattel hope to connect Barbie with the belief that everyone is beautiful and unique in his or her own way. "We take great responsibility in better reflecting the world around us. There are many positive benefits to exposing children to dolls with different skin tones, hair types, abilities, and more."

To that end, 2021's Fashionista doll line is touted as the most diverse one yet. Barbie currently has more than 175 different looks, including a variety of complexions, eye colors, hair colors and textures, body silhouettes, and fashion choices. "We are proud to offer an even wider range of diverse choices with the latest Barbie Fashionistas so that our customers can see themselves represented in our doll lines," McKnight said.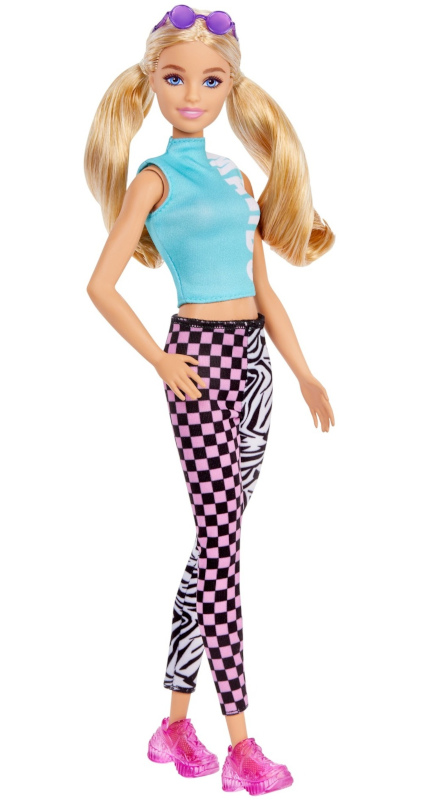 Some of Mattel's new developments for 2021 include a Caucasian doll with vitiligo. "In 2020, we launched a doll with a deeper skin tone who had vitiligo. That initial doll was among our five top-selling dolls for 2020," McKnight said.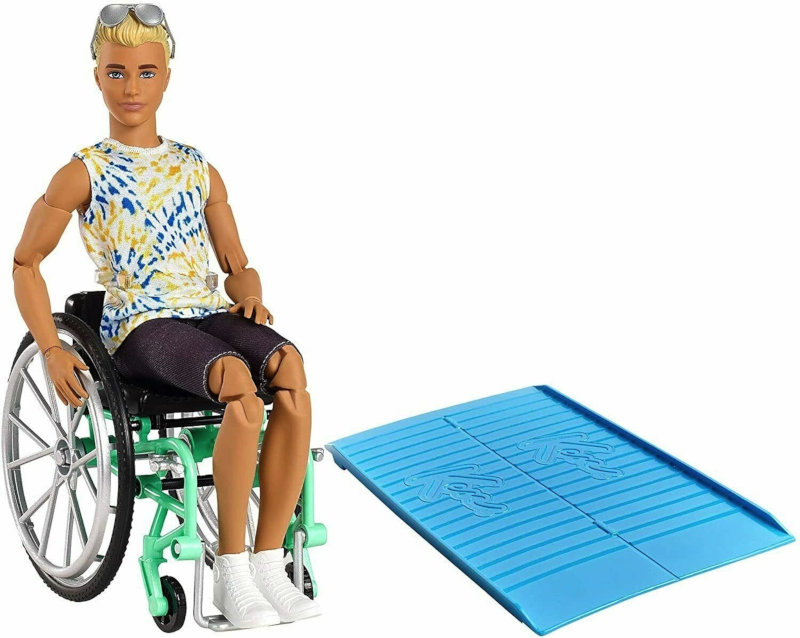 Mattel also plans to release a Ken doll that uses a wheelchair, followed by additional Barbies who also use wheelchairs. These dolls will be accompanied by updated accessories, which include ramps compatible with Barbie's Dreamhouse. Other new accessories for 2021 include fanny packs, sunglasses, and distinctive earrings.
More Inspiring Women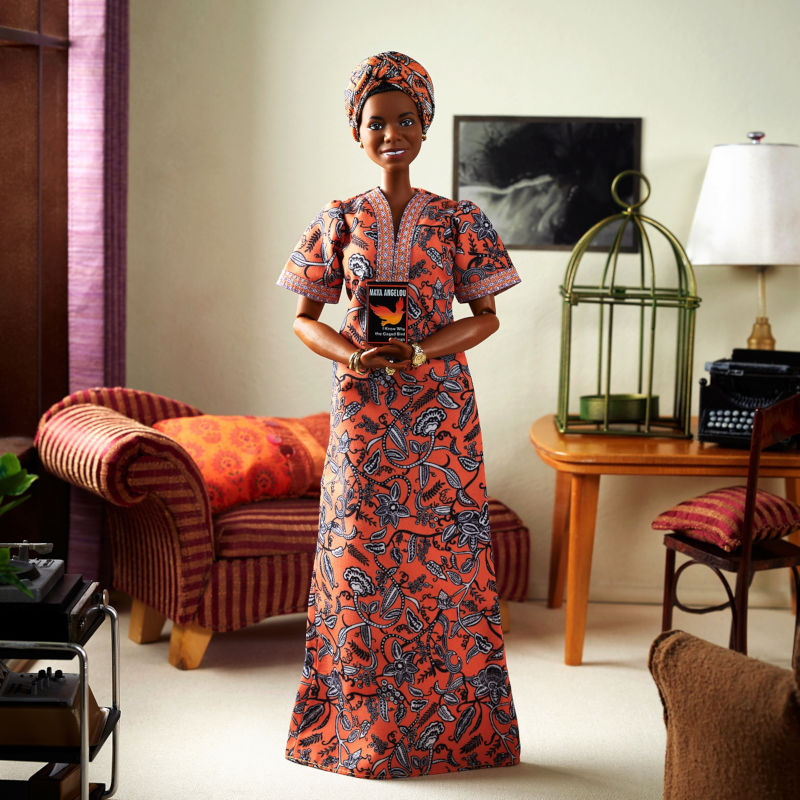 Earlier in 2021, novelist and poet Maya Angelou was honored with an Inspiring Women likeness. She'll be joined by former First Lady Eleanor Roosevelt. Mattel chose Roosevelt because of her legacy as a human rights activist and outspoken advocate for the world's voiceless through her work with the United Nations.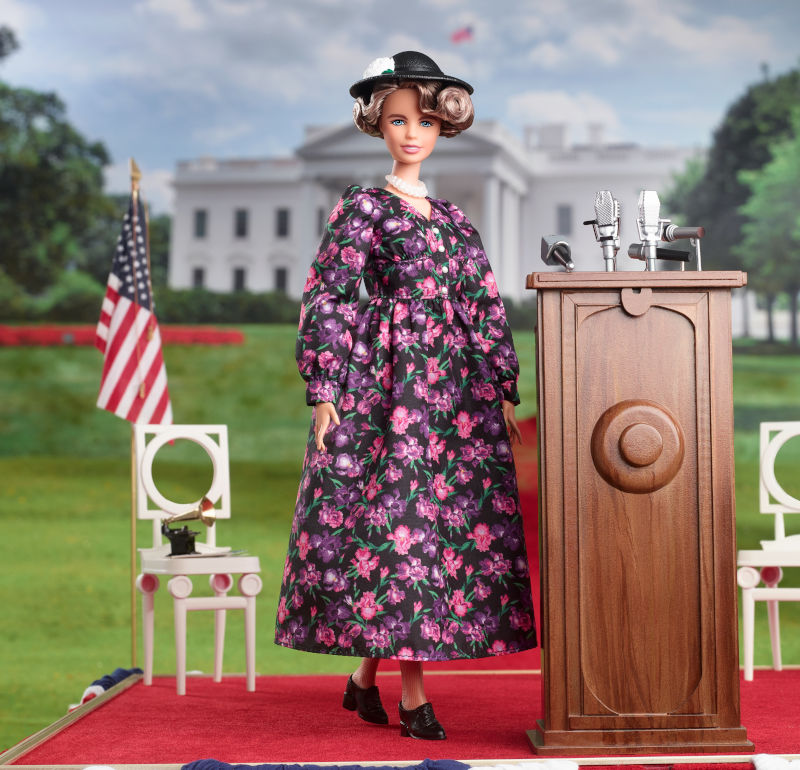 "We are delighted to shine a light on how her perseverance as a champion of policies around civil and economic rights made an impact on the world," McKnight said. "We believe in the importance of highlighting past and modern-day role models, like Eleanor Roosevelt, to inspire the next generation of changemakers to dream bigger than ever."
Digital initiatives

Mattel is also very aware of the movers and shakers in today's social-media landscape. The company is rolling out a "You Can Be Anything" digital series that will feature livestreams on Facebook and YouTube, with appearances by actress Yara Shahidi and model Adwoa Aboah. "The Barbie 'You Can Be Anything' series will connect female role models, who have broken boundaries, with families. The series will remind everyone that kids will become the leaders of tomorrow," McKnight said.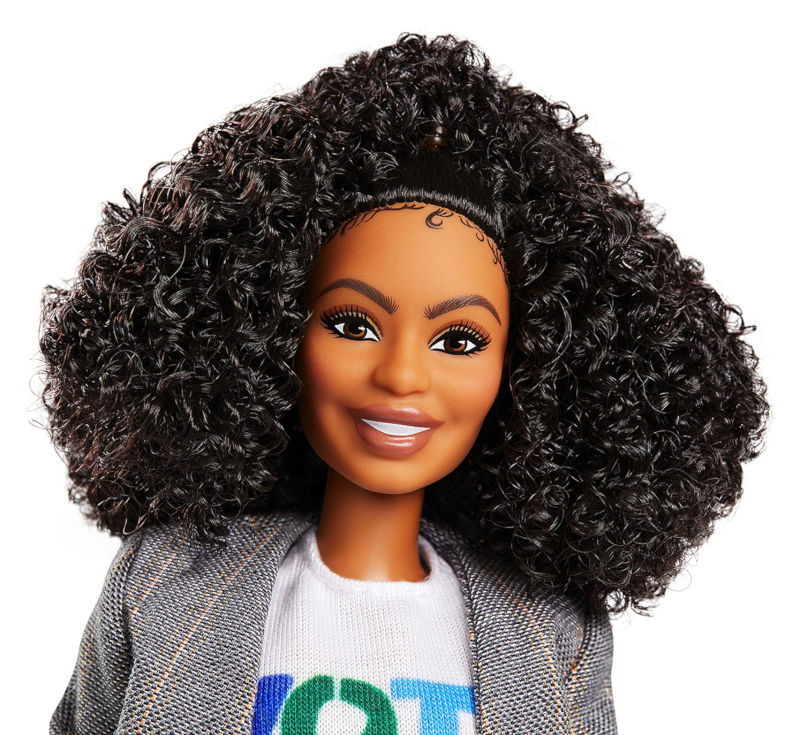 Aboah, who won Model of the Year at the 2017 Fashion Awards, also founded Gurls Talk, an online community where young women can freely and safely discuss mental health issues. Mattel honored her with a Shero doll garbed in the ensemble that she wore when she received her 2017 honor.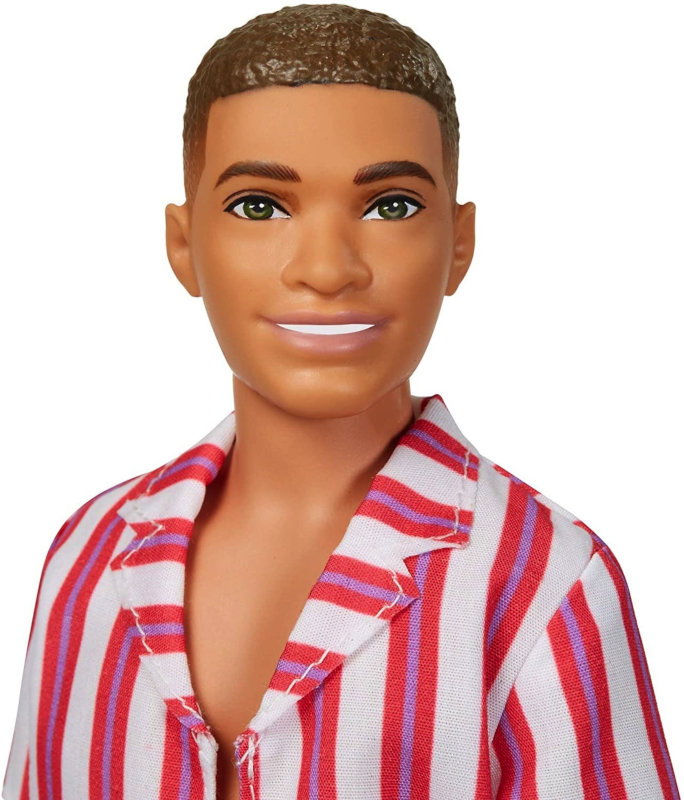 Shahidi is the breakout star of the ABC-TV sitcom "Black-ish." She was tapped to lead her own series, "Grown-ish." Shahidi also created two online platforms: Yara's Club, which provides mentorship with the end goal of eliminating poverty through education, and Eighteen x 18, a platform to encourage teenagers to exercise their right to vote when they turn the legal age.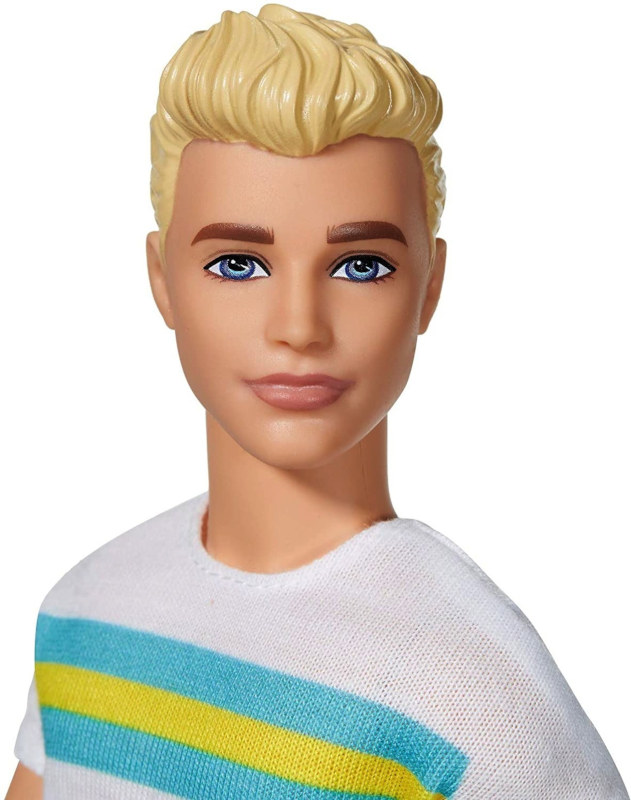 For 2021, Mattel has pledged to underscore their faith in young girls and women by partnering with female-centric organizations, such as Girls Leadership, to help fund research on media representation. They also will be working in tandem with a PowerLab classroom "to address implicit bias in the classroom, internalized racial bias, and inequities in representation."
New looks for mainstay characters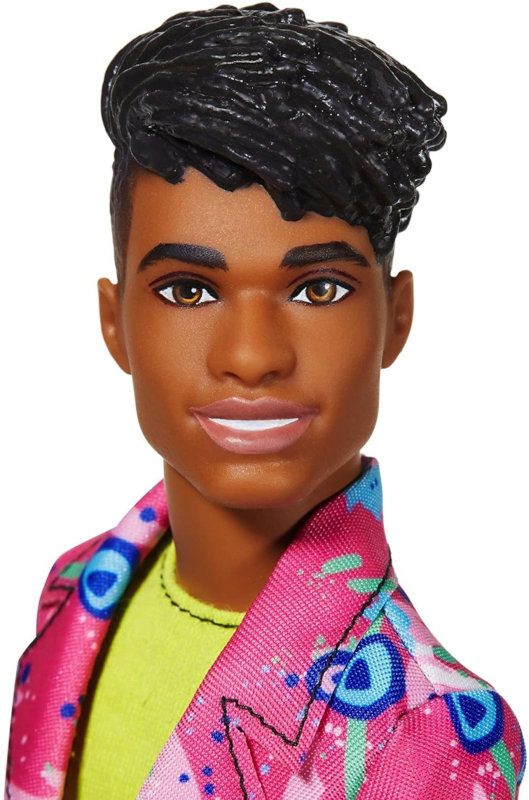 Mattel is also looking to its own archives to celebrate some of their most beloved characters and creators. Barbie's beau Ken celebrates his 60th anniversary in 2021. Mattel has released three Throwback looks for Ken featuring clever twists on past fashion highlights: the Beach Look with swimsuit and sandals; the Workout Look with T-shirt, athleisure pants, sneakers, and hand weights; and Rocker Derek Look with neon top, shorts, and shoes.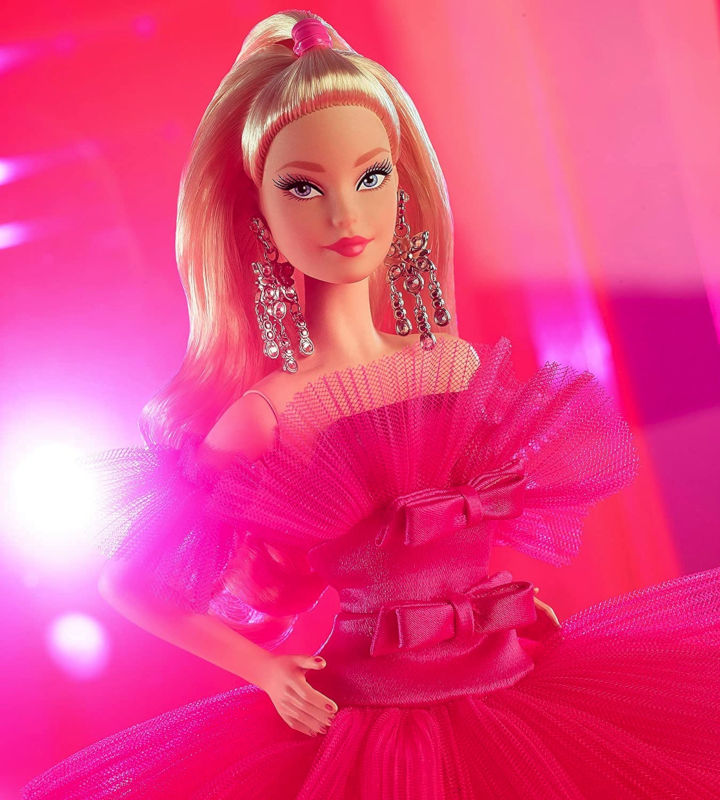 The Barbie Signature line will be kicking off the brand-new Barbie Pink Collection. After completing the Barbie Fashion Model Collection in 2020, Robert Best did not rest on his laurels. Instead, the senior director of Barbie design has masterminded a glorious, pink-infused brainchild.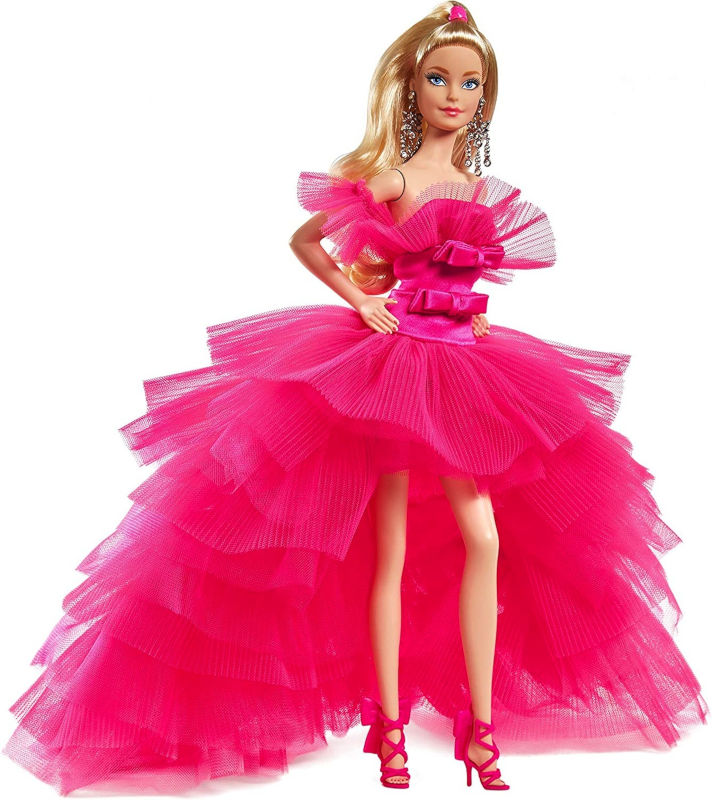 The first Barbie Pink Collection doll uses the ModelMuse sculpt and the posable Silkstone body. Part of Mattel's Gold Label series of dolls, the Pink Collection Barbie is priced at $100, and wears an off-the-shoulder high-low gown. The dress boasts bow accents and a long train of tulle.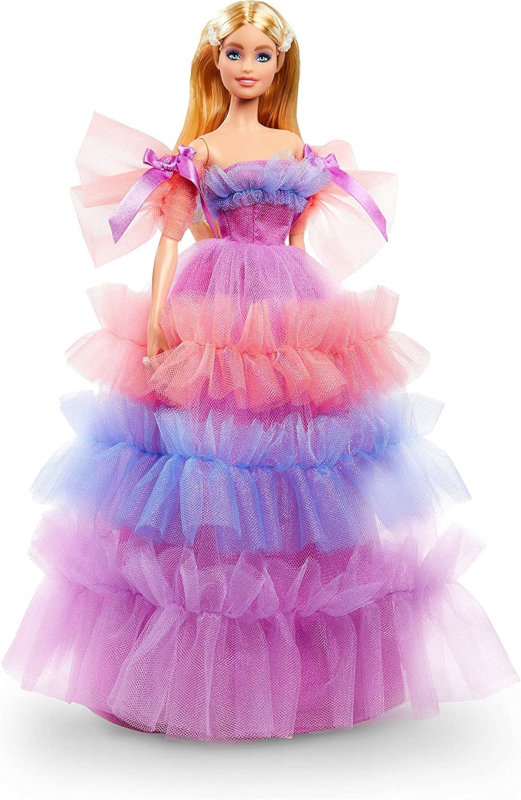 The Barbie Birthday Wishes 2021 doll will hop aboard the tulle train, too. In terms of fabric and costuming, the latest addition to the Birthday Wish line is swaddled in a gown comprised of tulle ruffles, each one in a perfect pastel palette. Her hair is decorated with pearl barrettes, and her packaging includes a spot for unique, personalized wishes to be written.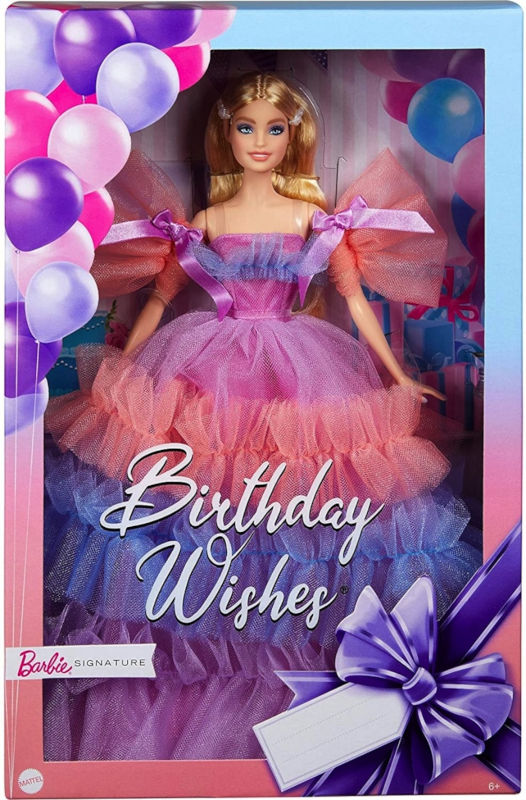 Find out more at Barbie.mattel.com