Italian-born artist Linda Macario is nearing the quarter-century mark of her dollmaking career. She started out in the field of graphic design after high school, taking freelance jobs illustrating children's books and textbooks. Then she discovered the world of dolls.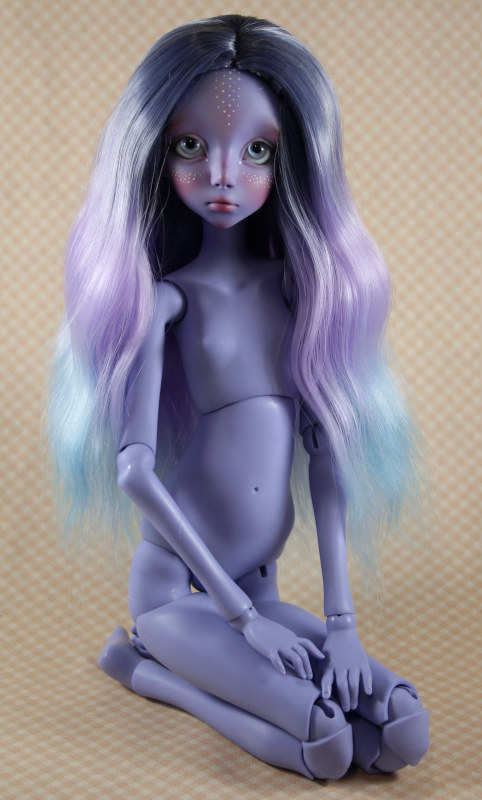 "I started working with polymer clay making one-of-a-kind (OOAK) baby dolls in 1999," she said. "Then I found the ball-jointed dolls (BJDs) in 2009 and decided to give it a try. I'm still fascinated by this kind of art — there's so much to learn and experiment with: different materials, new kinds of joints, styles, and ways to create the original sculpt. I enjoy this art when challenging your limits is part of the process."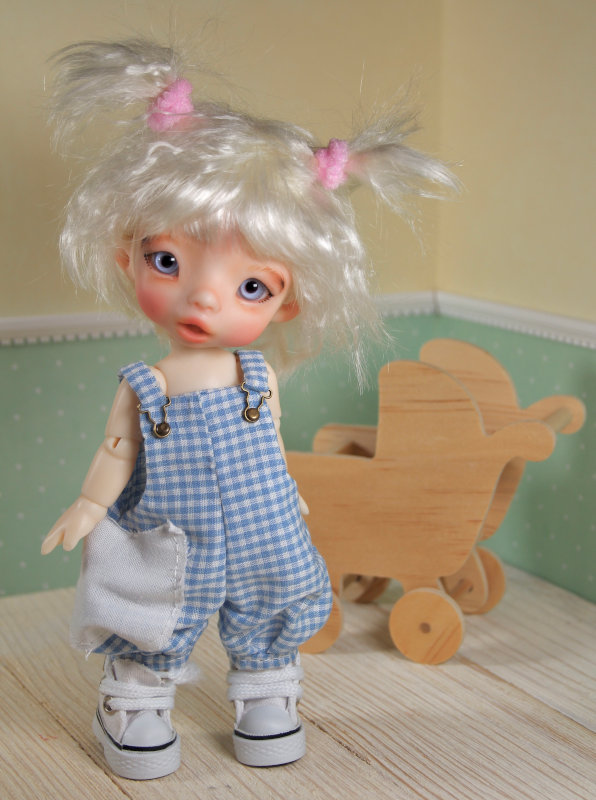 Now living in the U.S., Macario's BJD designs include children and teens (along with the occasional elf) in sizes ranging from 7 to 29 inches. Their faces range from sad to solemn to quizzical to smiling, each expressing a unique personality. "I always try to sculpt and design a doll that I would like to have myself," the artist said. "If I feel that connection, it means I achieved my goal.
The BJDs in the Resin Drop collection are all named after tasty treats.
This year, she's offering collectors a mix of new editions of some of her classic sculpts along with new designs. Most of her BJDs are cast in resin, but she's also done porcelain creations, and she said one longer-term project she has in the works is a new line of porcelain dolls. Earlier this year, she had preorders for Muffin, a new addition to her 7-inch Resin Drop line, available in fair or tan resin skin tone, followed by a new edition of her classic 17.7-inch teen Ginny doll, this one cast in a rich purple resin. "There will be a limited edition of five OOAK artist's full sets and an open edition for the basic doll," Macario said.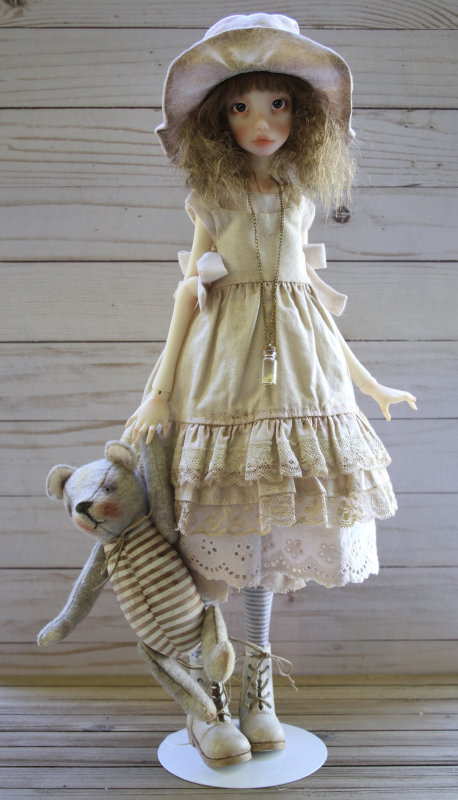 While her artistic pursuits sometimes include free time fun, Macario makes sure she has time to spend with her family. "I still enjoy drawing and painting sometimes, while listening to music or true-crime and mystery podcasts, but my career is definitely in dollmaking. I'm grateful for all the people that support and follow me every year — it means a lot to know that my dolls can bring a smile on someone else's face."