Laura Tuzio-Ross, who was voted this year's Artist of the Year in the Dolls Awards of Excellence, has been pleasing collectors for nearly two decades with her vinyl reborns and silicone baby dolls. Her life-size sculpts are so realistic that she's also become a go-to woman when a producer needs a lifelike baby doll. Her incredible sculpted infants have a thriving life as actors, stand-ins, and supporting players. It's a path that Tuzio-Ross never would have envisioned for herself, but she is walking it like a red-carpet luminary.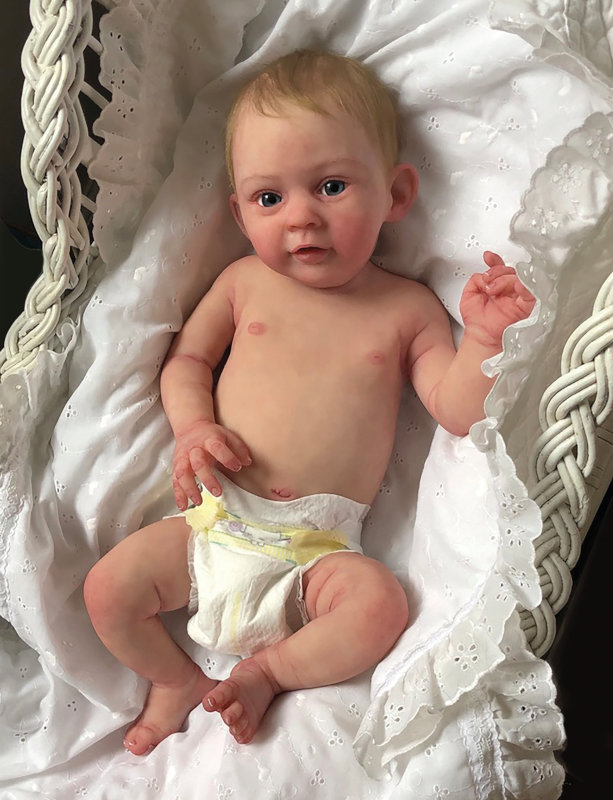 "Lifelike babies of mine have been used in Netflix series such as Ozark and in movies as stand-ins for real babies. Generally, the dolls are used for actors to practice a scene with; there might be a quick glimpse during the actual show, but nothing the audience would take notice of," Tuzio-Ross said.
This limited use of her work changed when horror-suspense maven M. Night Shyamalan's team contacted her while casting his Apple TV+ streaming series Servant. Tuzio-Ross said this commission is one of the highlights of her professional career. "My full-body silicone Joel was hired by Shyamalan, and I was invited to New York City for the opening screening of the show.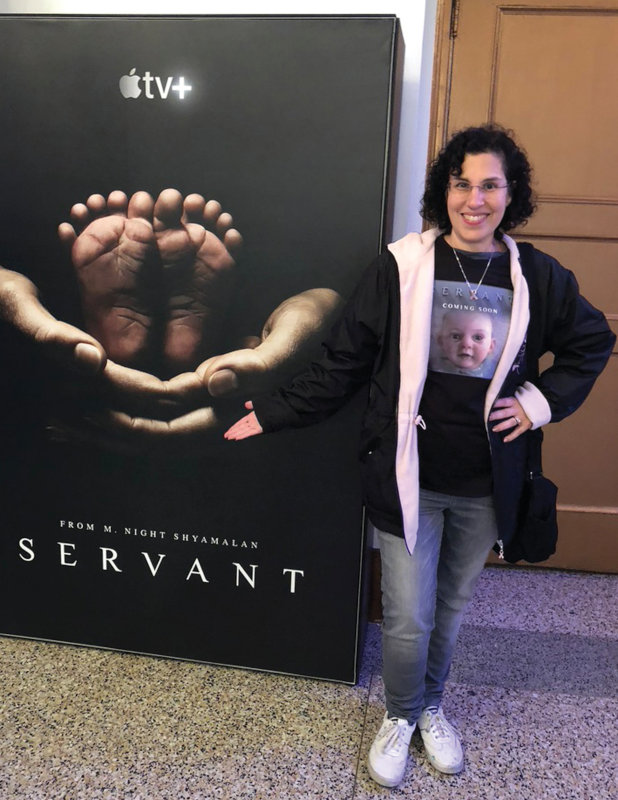 "To my surprise, I discovered Joel was playing a main character. His name on the show is Jericho, and he's a reborn doll that comes to life. He has been in each season of the series. His feet were on posters and billboards, and he was featured in many promotional commercials. Seeing my work on the big screen has really been the most rewarding and surreal moment of my doll career.
"Usually, my babies go to magnificent doll collectors who are thrilled with their doll. I am so happy to know that they are loved. When working in the film industry, though, the babies are a prop. The producers have no emotional connection to my art," Tuzio-Ross said.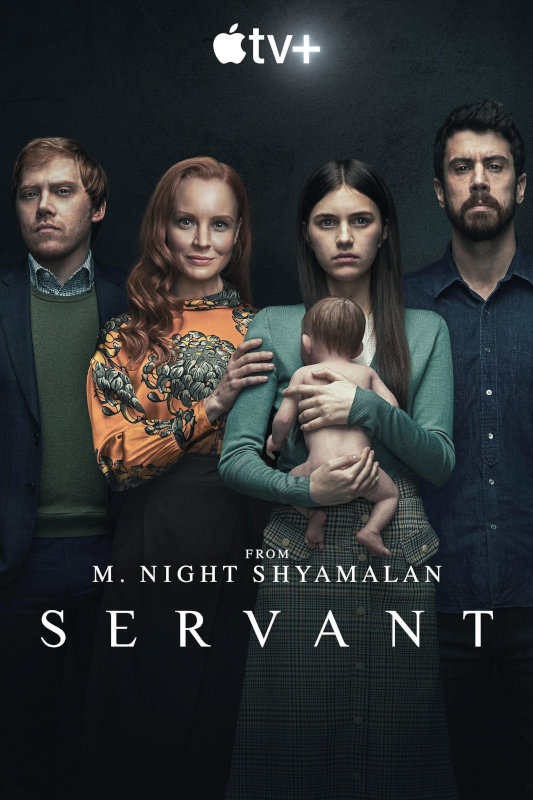 Even so, her talent did not go unacknowledged. "While I was on location in Toronto, helping producers make a teaser for Servant, they had the crib set up and my Joel was in the center of the crib with a huge camera right on top of him. Suddenly the director stopped, stood up, and said, 'Can we just take a minute to appreciate that this is a doll and how he looks like a real baby!' He then started to applaud me, and everyone in the room applauded as well. I was blown away by this recognition, and this was my highlight of the entire film experience."
The artist added that while having her baby doll star in a show is a career highlight, she knows the psychological horror series is not for everyone. The series is rated for mature audiences (TV-MA).
A Star Is Cast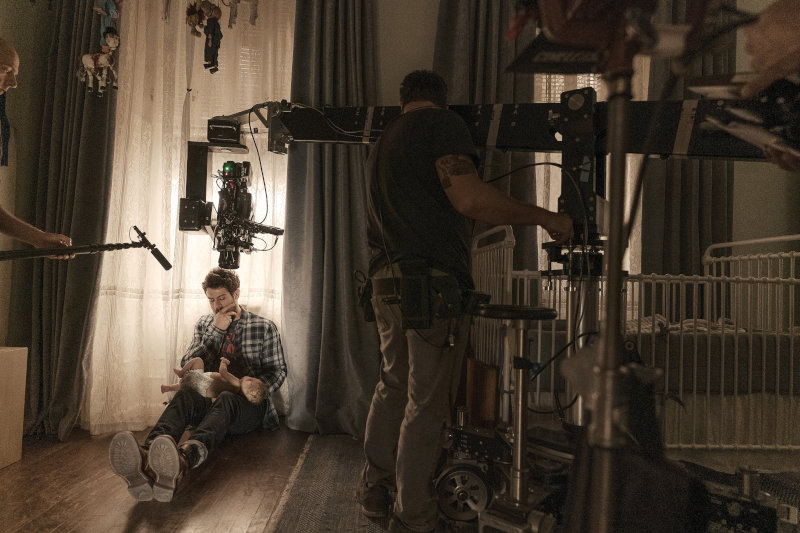 Tuzio-Ross and her silicone molders and casters, D3 Creation, had labored intensely and meticulously to ensure that Joel/Jericho was prepped for his close-up camera time. This was particularly challenging because there's actually more than one Jericho. "They also had me make a 'stunt double' version of Jericho, cast in a firmer silicone for scenes when the doll is handled less carefully, such as a shot when the doll is being carried dangling by one arm.
"Each film job is on a very tight timeline. I have had to create sculptures in clay that needed immediate molding into silicone within one to three weeks. These deadlines would be impossible to meet without Denise and Dan Osterhout of D3 Creation. All of the movie and film production jobs would not have been possible without them and their dedication and desire to help me achieve this aspect of my career," Tuzio-Ross said.
Creating for Collectors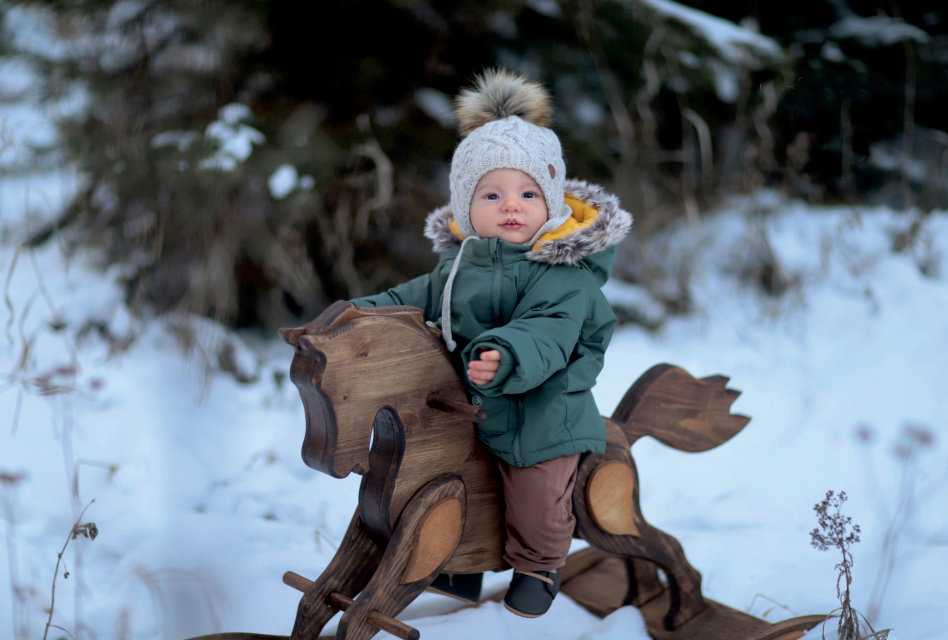 Hollywood success nothwithstanding, the Pennsylvania artist said her first passion remains sculpting and finishing dolls for collectors. Her customers and admirers have long been a source of inspiration and motivation. "I feel the sculptures are just an extension of me. They have my heart and soul put into them, and I want that to transfer to the new mom. It is a gift to be a sculptor, and I'm so glad I can share my gift as I think to myself, 'What good is it to have a unique talent if you do not share it with others?'"
Vito is available in both vinyl and silicone.
"Overall, I sculpt pleasant faces, or inquisitive ones, and this connects with many people and makes them happy to see and hold the dolls. If a collector holds and rocks the baby, and even starts patting them, then my job is done. I feel that if the natural reaction of what someone does when holding a real infant happens when holding the doll, then it makes me feel that I have accomplished my goal."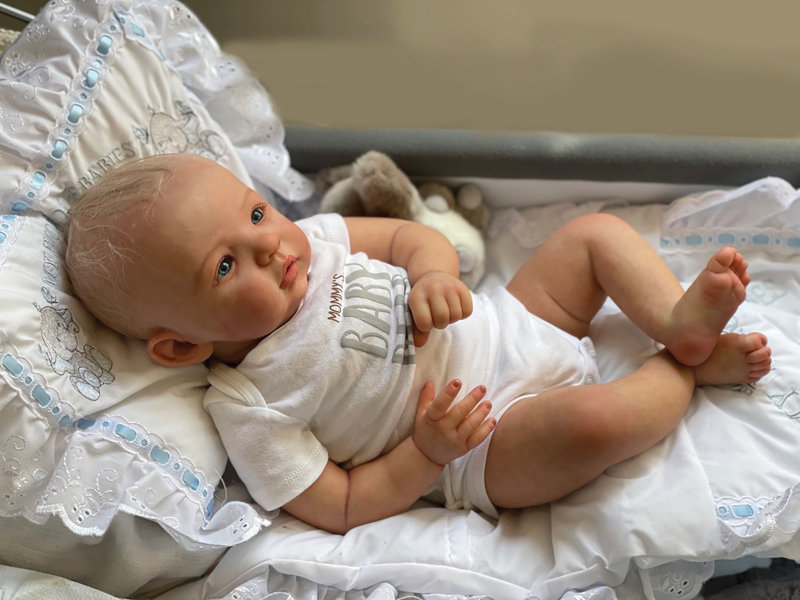 Each day in her home studio, Tuzio-Ross works alongside fellow artist Jackie Donohue to oversee the creation of dolls for collectors around the world. "Jackie has worked with me for eight years, and we are so happy to have a job where we share laughs, talents, and ideas. We work seamlessly together. Jackie's new grandson, Ronin, is the model for my latest sculpt, which will be available as a vinyl kit. I love being able to sculpt from life and to work side by side with the real infant. I am inspired by all of his expressions, which make it hard to choose how the final sculpt will look."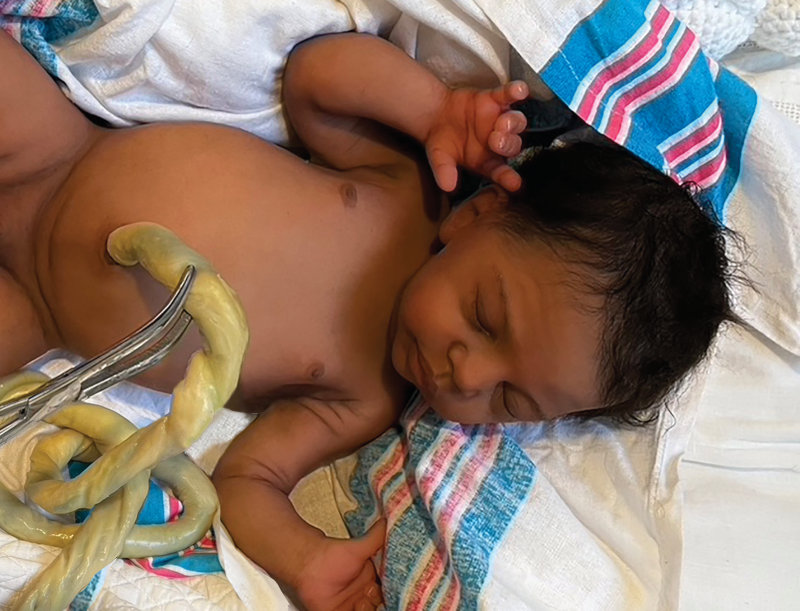 Tuzio-Ross' business, My World of Babies, has become her family's world, as well. "When it comes to doll shows, everyone will travel with me, except my husband, John, who stays home to take care of his brother Shawn, who has special needs and lives with us full-time," Tuzio-Ross said. "John and our children are very supportive, as well as my mom and my whole extended family.
"Our oldest daughter, Gianna, used to work with me in her teen years, but now she's married and works as an education specialist with the Philadelphia Zoo. Her husband, Mason Miller, created my website and keeps it updated and running." The artist's other daughters, Izzy and Aliya, are university and high school students, respectively. Her children's likenesses have influenced the sculptor's handiwork over the years.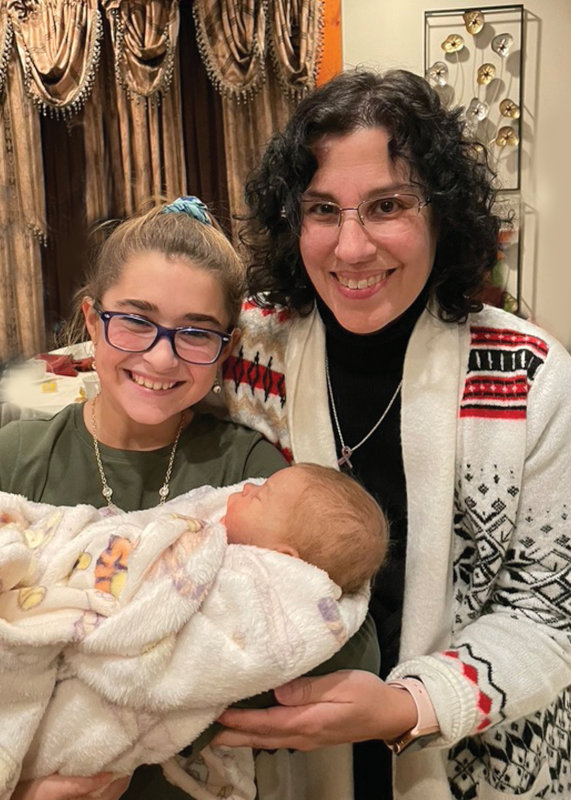 "One of my young cousins, Regan, is passionate about the baby dolls. I made her a reborn doll a couple years ago, and she longed to hold a real full-body silicone doll. I saw her a few months ago and brought with me the full-body Alejandro. Her amazement and excitement reminded me of myself and how much I would have loved to see such a realistic doll at that age.
"I'd like to believe that the appeal of my babies is that they capture an expression or a moment in time that a collector can relate to immediately, like Regan. I try to give them soulful expressions and position the eyes to make that important connection with the new mom."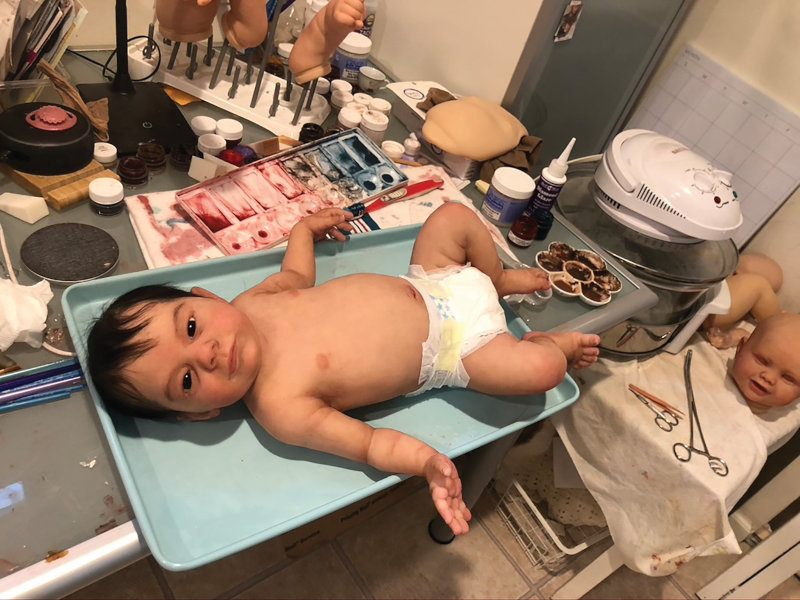 Tuzio-Ross already has her hands and mind full with plans for 2023. "I would love to create a new toddler in vinyl, and a new awake and asleep full-body silicone girl. I have to get started soon. The Doll Expo in North Carolina will come up quickly in June, and I will be at Booth 25!"