By A. Glenn Mandeville
With a reputation for producing high-end, high-quality dolls for well over a century, Käthe Kruse dolls continue to find favor with collectors in both Germany and the U.S. Early examples in excellent condition, made with molded cloth faces hand painted using oil paints, can command thousands of dollars. Even more recent editions, with hard-plastic heads on soft bodies, are still sought-after by collectors, such as Käthe Kruse's limited-edition Christmas dolls from the early '90s.
Like many other doll companies, Käthe Kruse would sometimes make special dolls in very limited quantities for favored accounts — very much like the FAO Schwarz exclusives from a variety of dollmakers. Among these were very limited dolls made as a special Christmas offering.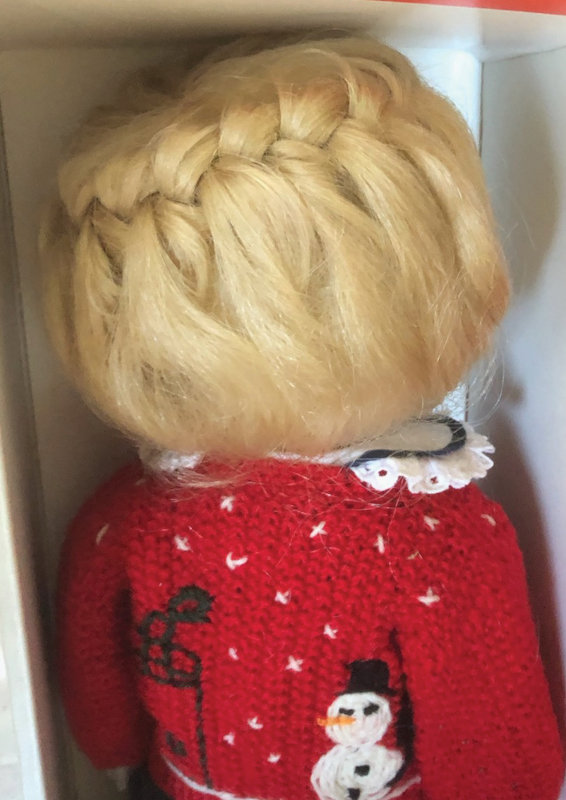 These dolls were the standard Käthe Kruse doll of the time, with handmade clothing and stunning human-hair wigs in elaborate hairstyles. The dolls' faces were all hand-painted with oil paints. Each one came with a booklet relating a holiday story featuring the doll as the main character.
The first doll, named Claire, was an extremely limited edition of only 35 pieces in 1992. It sold out immediately. The company quickly realized how special these dolls were to collectors, so in 1993, they increased the edition size to 50. The Christmas specials continued in 1994 and 1995. Depending on the retailer, the original price on these special dolls was between $500 and $600. Demand for the Christmas dolls increased to the point where the company had to stop making them because all the detailed hand work was too intense to make editions larger than 50 pieces. This leaves today's collectors with a complicated task just to find these dolls, as they rarely come on the market. But like other rare dolls, the thrill of the hunt is part of the fun of collecting!