The place is Schaumburg, Ill. The dates are Oct. 1-3, 2009. The sold-out occasion is The Jason Wu Event VI: Iconic. The theme is Celebrating a Decade of Style! And the fashion phenomenon in attendance will be Jason Wu.
Yes, the Jason Wu who has accomplished in a decade what most people only dream of achieving in a lifetime and whose already-bright star skyrocketed through the hemisphere when First Lady Michelle Obama sported the 26-year-old designer's gown to the inaugural ball in January 2009.
And now the design tour de force of both human and doll fashion has created something extra special 325 lucky collectors will be privy to this October. Although this is Wu's sixth annual doll event, it's the first time it will sweep into the center of America's Heartland to tap into an international collector base; it's the first time for new events, such as the Dynamite Girls Design-A-Doll Studio and the Friday-night haute-couture themed dinner/dance party; and most importantly, it's the first event celebrating an important landmark in the prodigy's career: 10 years with Integrity Toys, the renowned doll company that started it all.
With a passion for fashion design from the time he was a young child, Wu practiced his trade by designing for dolls. At age 15, Percy Newsum, president of Integrity Toys, took note of Wu's potential and hired him on as a freelance designer. Less than two years later, he made fulltime creative director and shortly thereafter, partner of the company.
Throughout the ensuing dec­ade, he and his design team at Integrity Toys have revolutionized the fashion doll with edgy lines like Fashion Royalty and more recently, the AvantGuards. "Jason Wu has definitely changed the way fashion dolls are done," says Alain Tremblay, Integrity Toys' graphics and marketing director and the event coordinator for the convention. "Many of the looks he created for our flagship line, Fashion Royalty, have become highly sought-after 'holy grails' for collectors; 'icons' of their collections, so to speak. So, Iconic immediately became the title of choice for the convention."
In anticipation for the upcoming event, the design team at Integrity Toys chatted with DOLLS magazine about what the last decade has really meant for Wu.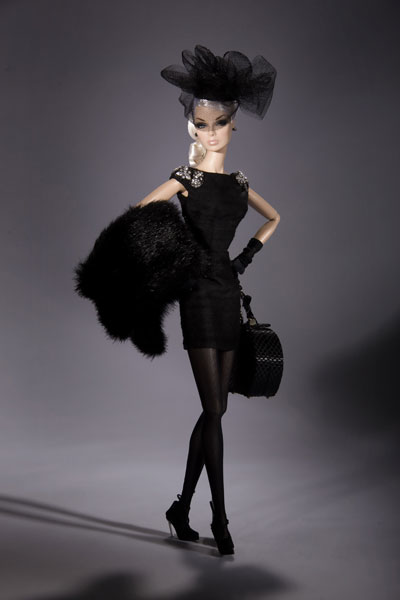 DOLLS: What are Jason Wu's thoughts on having spent a decade with Integrity Toys?
Integrity Toys (IT): Things are moving so fast for us all at the moment, that it's all a little bit like a dream for him and the team. Jason's been simply incredible to work with so far (his design team has been with him for eight or nine of those ten years already, as well). Every effort has paid off in some way and has led him to the next project and the next and the next. The wheel never stops. It's been an incredible journey so far and there is definitely an even longer road ahead!
DOLLS: How has his relationship with the company and design style changed throughout the decade?
IT: Jason is a true creator; I think one of his strongest points is his ability to constantly evolve. Judging how others are trying to emulate him at the moment, I think Jason has become the real trendsetter, the one to follow. To put it simply, fashion and trends in general are always evolving and so is he. His evolution as a designer is constant; we would need an entire book to cover his evolution in the last decade! In the last 10 years, we have all grown together actually. His style has definitely evolved, but the relationship everyone has with him in the company is so deeply rooted that it is the one thing that has changed very little and is pretty consistent.
DOLLS: What does he count as his greatest accomplishments with Integrity Toys in the last 10 years? Greatest challenges?
IT: The creation of Fashion Royalty and the quick rise to fame of this doll line is definitely a success story seldom seen in the toy industry. His greatest challenge, however, has always been to keep the line fresh and exciting in order to keep everyone on their toes, and we can proudly say that he's always masterfully achieved this goal. Fashion Royalty is now going into its eighth year, and in this very fickle industry, where many toy lines don't even make it past the first five-year life cycle.
DOLLS: What does he think he will bring to Integrity Toys during the next decade?
IT: Considering the buzz surrounding his own human-sized fashion collection and everything he's achieved with that in such a short length of time, new doors will open for him and Integrity Toys in general. We think he will bring us the opportunity to work on projects we would not have the chance to work with before, and these will be really nice challenges for him and the entire team.
DOLLS: How does the upcoming event celebrate this special hallmark?
IT: Every aspect of the upcoming event celebrates it in a different manner. From the convention collection to every event and activity, the excitement of this special occasion is definitely at the forefront of the convention.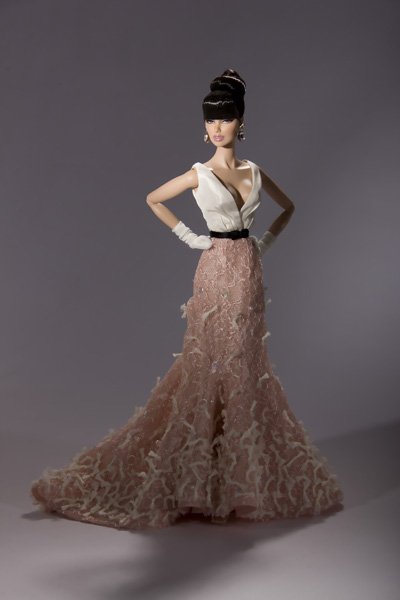 And so to celebrate Wu's landmark anniversary, he and the design team at Integrity Toys are introducing a fittingly extraordinary group of dolls at the convention: the RE-Edition Collection. The stunning line consists of re-interpreted iconic pieces whose first incarnations were seen throughout the last decade. The dolls "are sure to become instant classics," says Tremblay. "We had such an awesome experience the first time around when we originally created these dolls that I think our design team was just thrilled to be given a second chance at revisiting these concepts."
In addition to the show-stopping collection sure to cause a stir, this year's attendees will be the first to try their hands at the brand-new Dynamite Girls Design-A-Doll Studio. The studio will offer collectors a chance to interact and "design" their own dolls, where for just $35 they can choose the head, body, clothing and accessories; photograph their doll against special backdrops; and take away their own one-of-a-kind custom creation.
The Dynamite Girls Design-A-Doll Studio will be located in the also brand-new Conventioneer Lounge. Here, collectors can "sit down, chill, play dolls and have fun," the registration brochure states.
This year's event also marks the first-ever free workshops. A few are even centered on the Design-A-Doll Studio, featuring hands-on topics like how to decorate your doll with waterslide tattoos and how electrostatic flocking is done.
With an unprecedented doll collection that raises the bar once again for the fashion doll world, never-been-done before events and workshops and a brand-new cosmopolitan location, The Jason Wu Event VI: Iconic promises to uphold its reputation among collectors as the "Cadillac" of doll conventions.
Note: When this article was written, the Iconic convention had not yet taken place. Keep posted for post-convention coverage in both article and video formats. To see the whole convention collection and read details on the dolls, view the December digital edition.