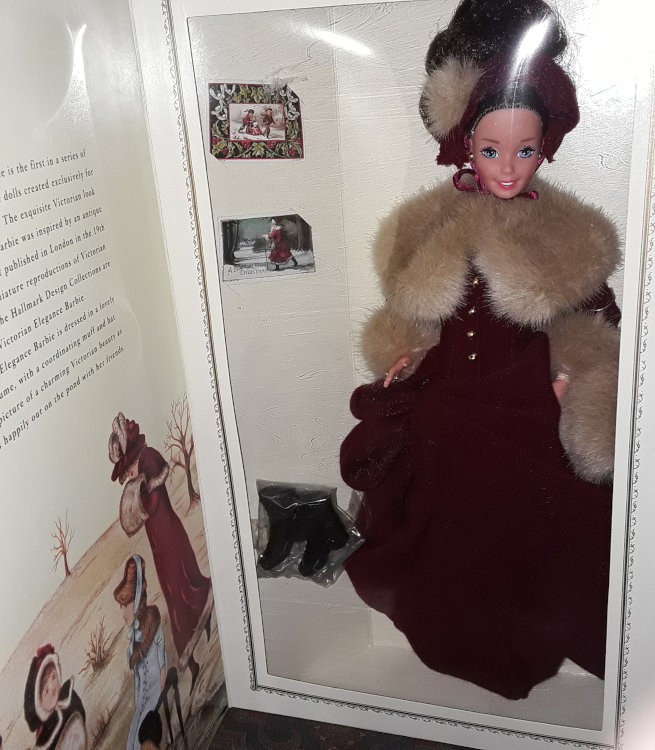 By A. Glenn Mandeville
Q: I could not resist buying this adorable Barbie doll from 1994, still in her original box. She was available at Hallmark, according to the box. Can you tell me more about her?
A: Your doll was made in 1994 and was called Victorian Elegance Barbie. She originally sold for $40; today her value is anywhere from $95 to $150. She was one of nine dolls issued by Hallmark and available at Hallmark stores.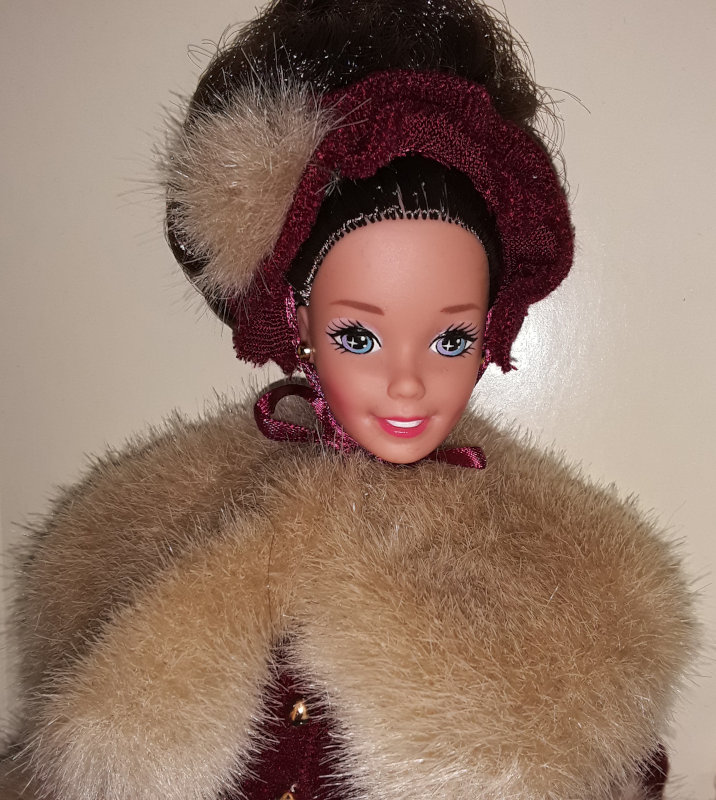 The dolls are very well-made, and your particular doll is modeled after a Christmas card from London, England, from 1872. A replica of the card comes with the doll, along with another replica card. Victorian Elegance Barbie is the most sought-after of the entire Hallmark doll series. Many new collectors are not aware of the Hallmark dolls. All of them are gorgeous and worthy of any Barbie collection.
A. Glenn Mandeville is the author of numerous books on dolls and doll collecting and writes his Curious Collector column for each issue of DOLLS magazine. Send your queries about vintage and modern dolls, with photos, to Curious Collector.
Read the rest of Glenn's Curious Collector column in DOLLS August/September 2020 issue.
Subscribe now to get access to DOLLS online archive of past issues!