Aug. 18-20, Austin, Texas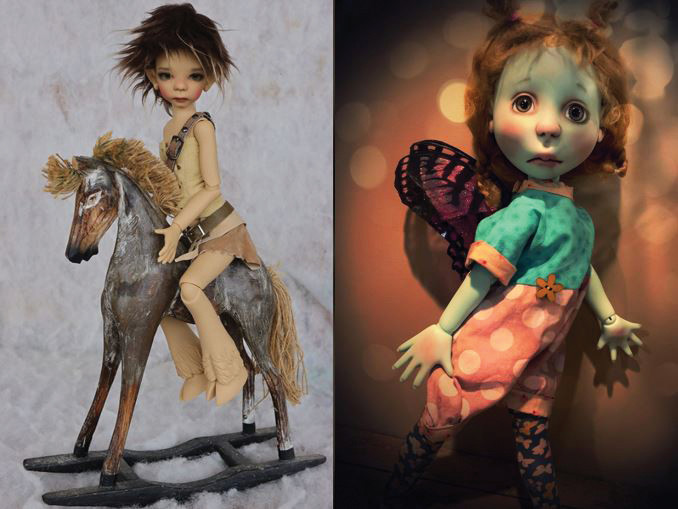 By Deborah Hood
Since 2004, BJDC has been a long-standing tradition for the ball-jointed doll (BJD) community of artists, vendors, and collectors as the largest BJD-focused event in North America. Over the years, the convention has grown and evolved, and the theme changes for each event, but one thing remains the same — our passion for BJDs brings us together year after year!
Registration covers everything during the three-day event, with the exception of some workshops which may require a small materials fee. This includes a welcome event with dinner the first night, breakfast Friday morning, Game Night with snacks on Friday night, and a full banquet dinner for Saturday's final event. There are also seminars, workshops, and competitions to choose from.
Of course, the best part of BJDC is the salesroom — any and all things BJD can be found, from the latest sculpts to those that are harder to find, plus everything you need to customize your dolls from head to toe! You can also meet some of your favorite artists in person. Even if you can't make the whole convention, it's long been the tradition to open the salesroom to the general public on Saturday.
This year's theme will be A Midsummer Night's Dream. It will be a magical celebration of BJDs and the BJD community! We will have two convention dolls this year. Connie Lowe is doing a special fairy edition of her 16-inch fan favorite, Eppie, in three resin colors: Milk Chocolate, Real Girl, and Blue. And Kaye Wiggs is doing a special small edition of a mini Elf Maurice in sunkissed resin, with the option of faun hooves. We hope you can attend and "dream a little dream" with us this summer!