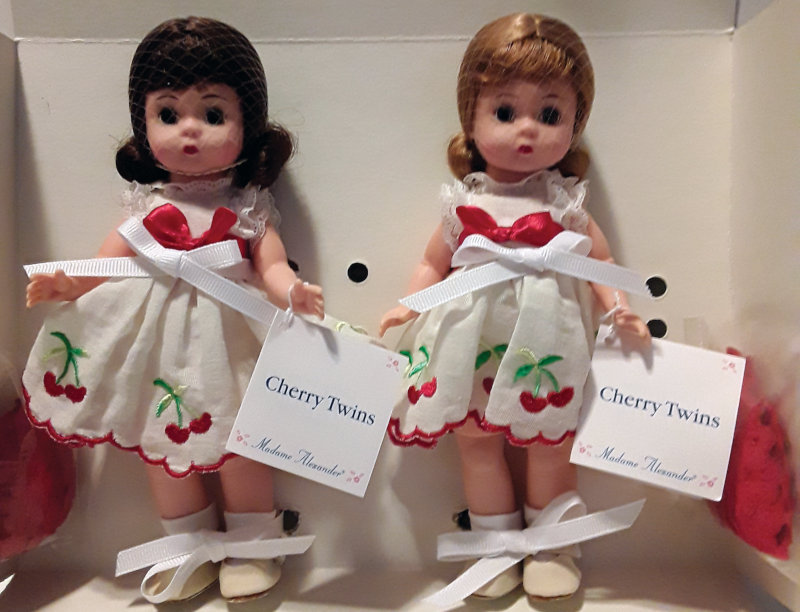 By A. Glenn Mandeville
Q: I bought this adorable set of matching Madame Alexander 8-inch hard-plastic dolls mint in box at an auction recently. I thought they were older dolls at the time, because they had the bent-knee feature, which I hadn't seen on the 8-inch dolls in decades. I paid $150 for them and was surprised when I got home to notice the year on the tag was 1999! Did I make a bad mistake?
A: Absolutely not! The Cherry Twins were a popular doll set when they were originally offered in the 1950s. Today the originals are quite rare and pricey.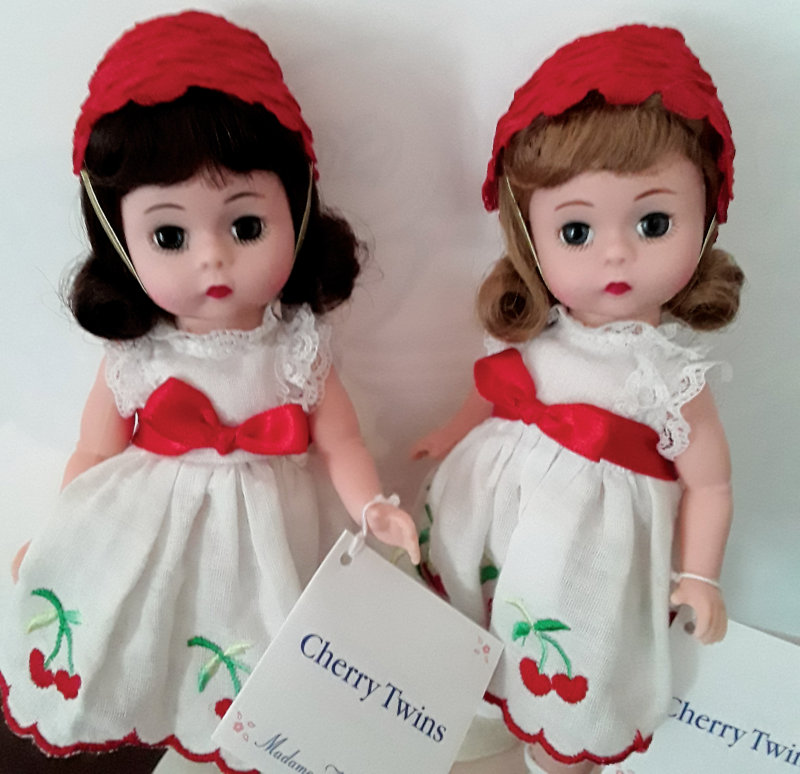 In 1999, the Alexander Doll Company issued its Classics Collection line, which included reproductions of the Cherry Twins. The line included, as you mentioned, the bent-knee feature which Alexander had not used on an 8-inch doll since 1973. The collection also included a ballerina, a bride, a porcelain doll named Evening Star, and a porcelain Karen ballerina. Two other porcelain dolls were Margaret Ann and a porcelain McGuffey Ana. The porcelain McGuffey Ana wore a stunning re-creation of the fashion worn by the 1949 hard-plastic McGuffey Ana.
The entire series sold out quickly at both wholesale and retail levels. Many dealers had taken orders on the Cherry Twins only to discover that by the time they had ordered them, the dolls had sold out. In researching a current value, I discovered that, on a dealer's price list as well as on eBay, Cherry Twins sets had sold for the $150 that you paid.
This is a charming reproduction of a popular item whose history goes back to the 1950s. I think you did just fine — enjoy this outstanding Madame Alexander creation!
A. Glenn Mandeville is the author of numerous books on dolls and doll collecting and writes his Curious Collector column for each issue of DOLLS magazine. Send your queries about vintage and modern dolls, with photos, to Curious Collector.
Subscribe now to get access to DOLLS online archive of past issues!