In recent years, many of Connie Lowe's new BJD designs have been inspired by photos of Depression-era children, giving her Stella character new friends to play with. This year, she's continuing to work on a variety of new characters, even in the midst of a major upheaval in her personal life.
"Moving to North Carolina, packing everything I own, and putting 95 percent into storage has proven to be a challenge," Lowe said. "One that I am more than ready to move on from. Living in a gutted house with no furniture and, at times, no heat was much more difficult than I expected. However, I believe I have managed to pull it off with a bit of grace and humor.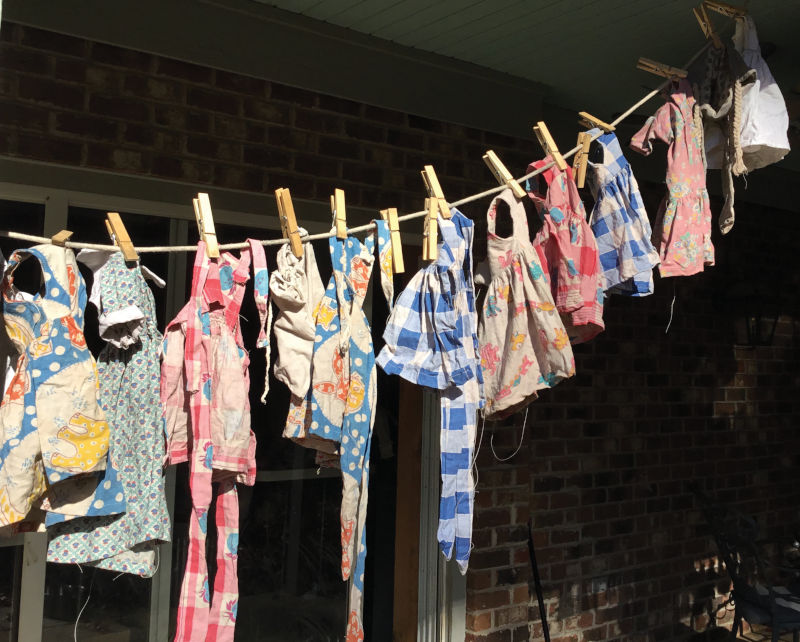 "I painted dolls outside during freezing weather, spraying inside the bathroom with the vent running. Doll clothes hanging on the line would often freeze. In the summer, with no air conditioning most of the time, I set up a fan on the patio and worked there. All this said, I have managed to do each event and stay pretty much on task. These hurdles really were not insurmountable — I just had to get creative.
Travel Plans
Lowe said she's working on dolls for three different events this year. The first would have been for the Pacific Northwest BJD Expo (PNW), however, show organizers recently announced that the event has been rescheduled to September. "I am working on a raven called Nevermore," Lowe said. "He will be produced in black, with several other colors to follow.
"Hazel is a sculpt that I am working on for the Austin BJD Convention. She is Stella's imaginary friend and will be coming in both 31 cm and 50 cm sizes [12.2 inches and 19.7 inches].
"For this year's Modern Doll Collectors Convention (MDCC), I decided to reissue the original Lulu sculpt in a larger size — She is back and living large!
While she's working on these projects, Lowe noted, her toddler design is on hold. She may also go overseas this year, as well. "I am hoping to attend the Ldoll show in Lyon, France, this fall. I will be taking examples of each of these new sculpts, as well as Stella, to the event."
With many shows being delayed or canceled right now, the artist is making fallback plans. "This year I am going back to some of the virtual sales I used to do, as well as online giveaways and contests." Updates will be posted on her Connie Lowe Facebook page and her two fan pages: Stella Squad and Connie Lowe/MarbledHalls. "We run contests on all three pages, and most virtual sales are in my personal page."
Time at Home
In addition to all the work that goes into creating and finishing her dolls, Lowe has another project in the works. Following up on her Stella calendar from last year, she's now working on a book. "It will feature Stella and friends, and include short stories and a chapter of collectors' photos and comments. We hope to have it finished in time for Christmas," Lowe said.
"And when I'm not creating dolls or working on them — which is not very often — I am usually working on my house, which is still very much a work in progress. I have my hand on most every step along the way. I enjoy it, though! I still don't have a kitchen, so cooking is very limited. I hope to plant some fruit trees this spring and begin some gardening. "As always, I am so thankful to my collectors — their patience has been amazing! I could not have kept this going without them."