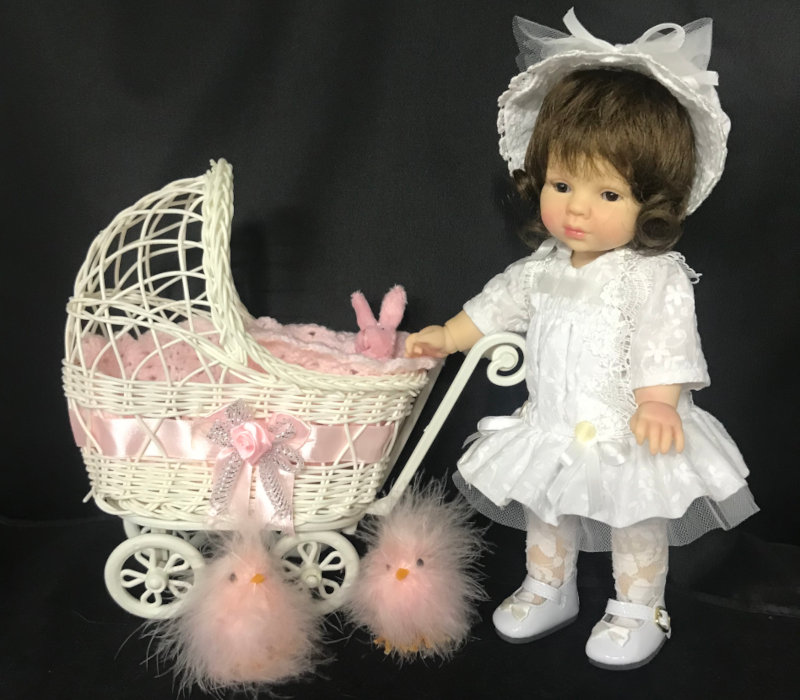 In a career that's already passed the half-century mark, artist Beverly Stoehr has designed dolls for porcelain, vinyl, resin, and more. "My first and greatest love is creating babies," she said. "I'm looking now at a new sculpt I made to be cast in silicone. I'm looking at coming out with two different sizes: one would be a 22-inch older baby and the other an 18-inch newborn. I would love to see my new sculpted baby produced as a kit for reborners."
Along with new baby sculpts, Stoehr said her plans for this year include a few one-of-a-kind dolls and two new BJDs for her 10-inch and 12-inch toddler bodies. "Right now, I'm working on patterns for a set of Raggedy Ann and Andy dolls done in small BJD style," she added.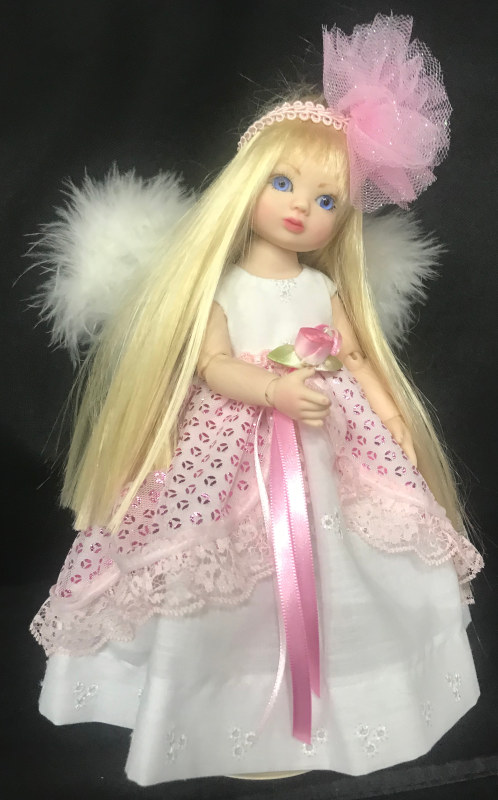 "I also want to be online to reach more collectors. I love going to shows and meeting new collectors — I'm a member of the United Federation of Doll Clubs (UFDC) and I attend the national convention every year. I feel going to conventions is the best way for new collectors to see what the doll world is like.
"But there are some collectors who are housebound or living where there are no doll shops or shows. Taking this into consideration, I have been working on my new website, which I hope to have completed in late spring. I want to be able to reach out to everyone who has that wonderful love for dolls and doll collecting.
"For the future, my goal is to help budding new artists realize their dreams and reach their goals. I am here for any artist that needs my help. I was very lucky — when I started to reach out, there were a few wonderful people in the doll world that led me in the right direction."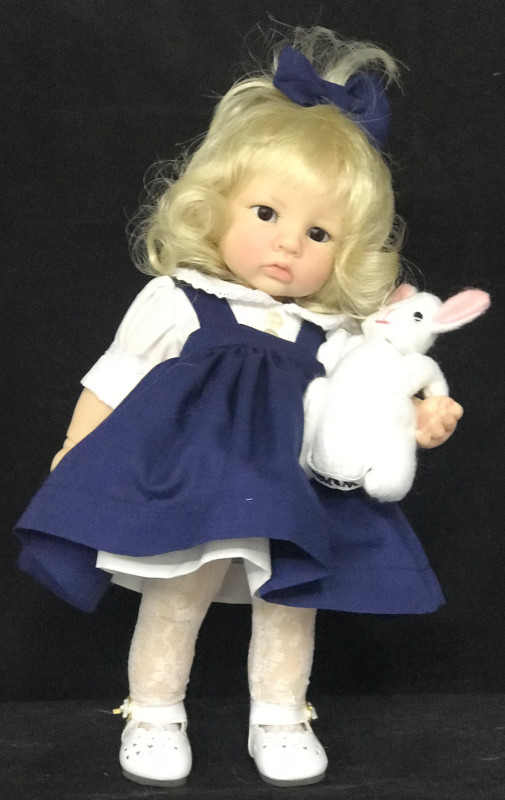 Stoehr was already involved in the ceramics field before she became a dollmaker. "I remember being asked to be a judge for a ceramics show in Rochester in 1967. At that time, ceramics was a huge hobby in the U.S.," she said. "When judging the show, there were three beautiful porcelain dolls that I just fell in love with! I knew from that moment on I was meant to be in the doll world.
"When I returned home, I called Bells Porcelain in Florida and signed up for the week-long class they had for beginners who wanted to learn how to make dolls, as well as working with and firing porcelain. This is a talent of its own which takes years to perfect — porcelain has a mind of its own in so many ways."