By Donna RuBert
My husband and partner Dave and I are working to get our new company off and running. It has been a big job, since it is so different from my start. In the beginning, I was co-owner and sculptor at The Doll Artworks, starting in 1990 until the year 2000. The Doll Artworks produced molds making porcelain dolls. My job was to sculpt each doll, paint the sample, wig and dress them, and then do the photography for advertising.
After the passing of my late husband of 50 years, it was hard to get my feet back on the ground emotionally. During the last several years I have done a little sculpting for other companies, including Bountiful Baby, Paradise Gallery, and Danbury Mint, but not for my own company. Time has passed, and almost seven years later, I have a new husband, home, and art studio. I'm now looking forward to sculpting what inspires me, and perhaps once again sculpting for some of these companies.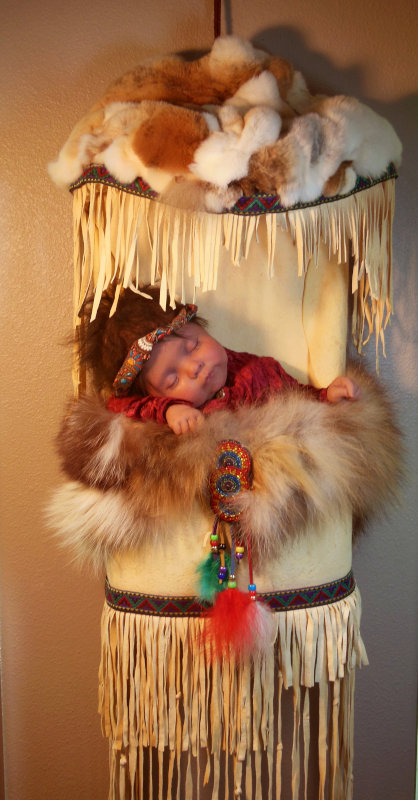 Dave wants me to sculpt what I want, and so our new company, Donna RuBert Dolls, LLC, was born. Unlike my past experiences at The Doll Artworks, now I do it all — sculpt the original dolls, make the molds, and finish them. Sometimes I have the silicone casting done by D3, in limited editions of five dolls and one artist proof. I no longer work with porcelain, and my new company does not make doll molds, only limited-edition dolls for which I provide a birth certificate.
Inspiration is all around me in almost everything I see or touch. The world is once again a magical place where I want to experience everything around me. Sculpting brings me deep satisfaction that meets my artistic needs. As I near the end of my career, I am thinking of creating just one or two portrait dolls a year and perhaps some fantasy dolls, as well. This will allow me time to paint again, in oils and acrylics.
To my fans who have traveled through my sculpting career with me, you have my humblest gratitude. You have made my life richer by allowing me to do what I love. God bless each and every one of you. Find out more at the Donna RuBert Dolls website or by writing to Donna RuBert Dolls LLC, PO Box 882, Lake Ozark, MO 65049.