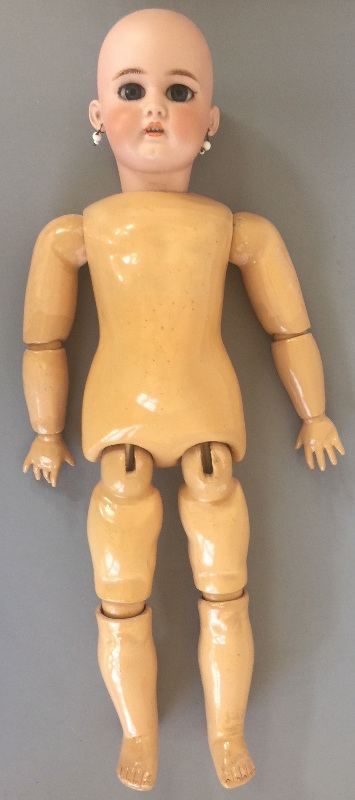 By Jan Foulke
Q: I am new to collecting German bisque girl dolls. I saw one in an antique mall and wondered if I should buy it. I looked up the mark on the internet, and it was made by the Goebel factory. I'm estimating she will be about 20 inches tall. The strings were broken, and the doll was in pieces, but they were all there. Two fingers were off, and she had no wig or clothes. There was no damage to her head. She was $45.
A: At first glance this sounds like a bargain, but we need to analyze it a bit to see what is involved with a "fixer-upper." What will this doll need to be shelf-ready for display? First, it needs to be restrung. To do this yourself, you will need the proper size elastic cord and a long hook. If you must take her to a doll hospital, you will pay $25 to $45, depending upon whether or not the body needs additional work, such as hooks replaced or joints repaired.
Restoring fingers can cost $5 to $10 each, depending upon how detailed they are. Cleaning the body will be about $10, the same as for the head. You can see that these charges can add up fast. Doll repair takes time and patience as well as skill. You didn't mention anything about her eyes, but if they need to be reset, that will run $25 or more, depending upon whether or not the glass was broken and needs to be repaired or replaced.
Next consider the wig. You will want a mohair or human-hair wig — no shiny synthetics. For a new wig from a doll supply shop, you will pay upwards of $35.
Then you have clothing. A nice, attractive vintage cotton dress or an appropriate new one will be $35 or more at a doll show or online. Then you will need a slip, chemise and panties, and of course shoes and socks. New leather shoes will be about $22, antique shoes more than that.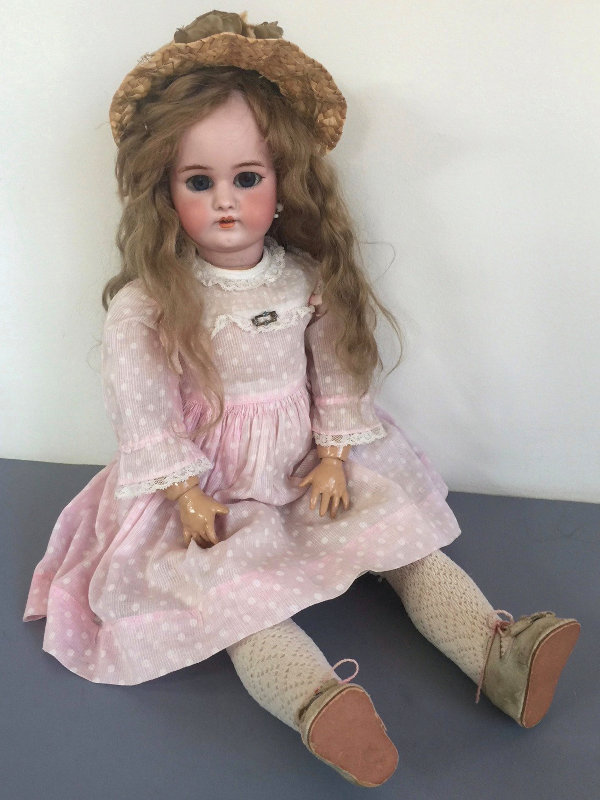 So adding all these up, at a minimum you have about $150 worth of extra expenses in addition to the $45 for the doll. Also you must consider that Goebel is not a first-line doll company like Kestner, Simon & Halbig, Kammer & Reinhardt, Heinrich Handwerck, or Bahr & Proschild. A Goebel is respectable but not in the same league as the other makers cited.
So you have to decide if it is worth it to you. Probably not from a strictly monetary point of view, but you also must factor in that you might really enjoy outfitting her and making her your own, so to speak. It's difficult to put a price on the joys of doll collecting!
Jan Foulke, recently retired, is an authority on antique and vintage dolls, with over 40 years of experience in the field. She's the author of the full-color reference book "Jan Foulke's Guide to Dolls." Subscribe now to read Foulke's columns in DOLLS online archive of past issues!