By Jan Foulke
Q: This doll was part of my grandmother's estate. We are planning to keep it as a memento but wondered if there is anything special about it that we should know.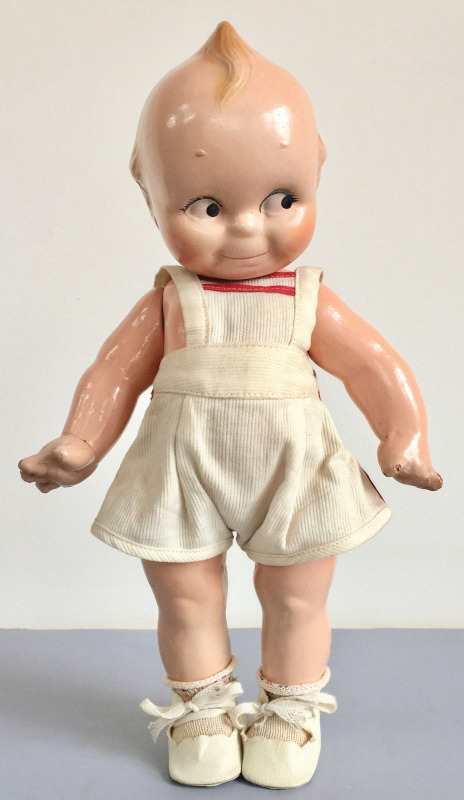 A: You have found a Kewpie doll, the creation of Rose O'Neill, a talented magazine and book illustrator who started her career when she was just a teenager. In 1909 she began to draw the Kewpies. She said that the little elfin creatures came to her in a dream. They were whimsical kids, and she wrote stories and poems about their adventures and illustrated them.
The Kewpies were characterized by plump naked bodies, large side-glancing googly eyes, a nub of a nose, and a watermelon smile. Their heads were bald except for a cowlick on top and wisps of hair at the sides. They had tiny blue wings on their back shoulders.
The Kewpies appeared in various women's magazines and became an immediate success. They became universally popular and have stayed so for over 100 years. Rose O'Neill obtained a copyright for the Kewpies in 1913. There was such a demand for Kewpie products that she turned to George Borgfeldt, a large New York importer and distributer of dolls and toys, for help. Borgfeldt advertised for a sculptor who could present the Kewpies in doll form and finally settled on Joseph Kallus, then a very young man.
Kallus later became known for designing many dolls, especially wood segmented characters such as Pop-Eye, Betty Boop, and Howdy Doody. The Kewpies appeared as dolls and figurines, on postcards and greeting cards, in paper doll books, as well as decorated tea sets and other novelties. The Kewpies helped make Rose O'Neill a very wealthy woman. She was the highest-paid female illustrator in the world at that time.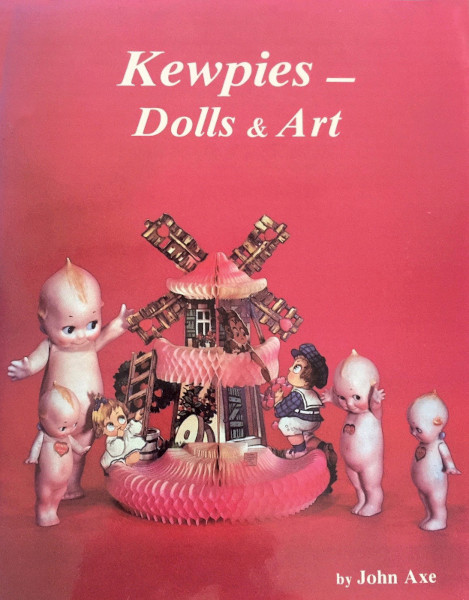 If you'd like to know more about Kewpies, consult the book "Kewpies: Dolls & Art" by John Axe. It is out of print but available online.
Jan Foulke is an authority on antique and vintage dolls, with over 40 years of experience in the field. She's the author of the full-color reference book "Jan Foulke's Guide to Dolls" and writes the Antique Q&A column in each issue of DOLLS magazine. Send your antique doll questions to Jan Foulke.
Subscribe now to read Foulke's column in every issue and to get access to her past columns in DOLLS online archive of past issues!