A funny thing happened the other day while I was at Wal-Mart. Well, actually, funny things always occur when my family and I invade that store. The wide, open spaces filled with shiny glass and luminous plastic objects act as a beacon for my kids to misbehave and run. It's almost Pavlovian; the second they see that logo coming into view, their motors start to get charged up. I am ashamed to admit that I am one of those mothers who seem to be perennially crouched down, staring intently into their children's eyes, and whispering forcefully and fervently. Ah, yes, good times . . .
The other night, however, I had an epiphany while standing in the $5 DVD lane. I was debating whether I actually needed to purchase the remaindered deluxe edition of Grease, when my son, Tommy, nudged me on the hip.
"Could you buy this for us?" he asked.
I stared at what was in his hand, and asked with some trepidation, "Why do you want THAT?"
"Because we love 'Barbie,'" he answered reasonably.
However, Tommy wasn't embracing a Barbie video; he had picked up a copy of House Bunny, a comedy about a Playboy playmate who goes back to college, and hijinks ensue.
Looking at the DVD cover, with the sunny, smiling, shapely blonde, I could well understand how he made the mistake, but that got me to thinking about Barbie, the vinyl vixen who has been making headlines for more than 50 years.
Why is Barbie so vilified and so rarified? Why does she have an equal measure of ardent admirers and decrying detractors? And, more important, how has she managed to stay relevant and talked about for five decades? It's not a coincidence that Sarah Palin, a real-life lightning rod for controversy, has been dismissed and disparaged as "Caribou Barbie." What is it about a pretty face and a leggy stride that makes so many people instantly uncomfortable and prickly?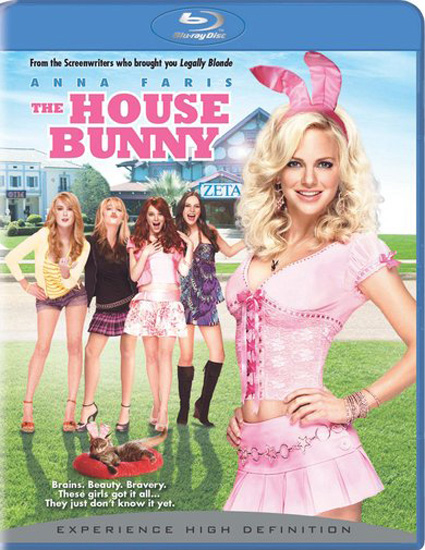 Tommy is a recent immigrant to our shores. He was adopted into my family last year, at the age of 6. Growing up in China, he had zero exposure to Barbie. In the past 365 days, though, he has been surrounded by her image in our house (he likes to handle the discarded dolls of his sister), in straight-to-video movies (surprisingly well-done plots), and on every toy shelf in every store (in BJ's, she is found right behind the bulk boxes of noodles and rice).
I asked Tommy what he likes about Barbie, and why he enjoys watching her movie adventures so much. I was prepared to hear that she was pretty, she looks nice, she has shiny hair. His answer came out of left field—it was a curveball about the curvaceous one.
"She's always helping people and she always is good. She is nice."
That's true: In the Barbie films, the fashion doll proves that heroism, honesty, self-reliance and self-confidence are assets that are always in fashion.
For my son, Barbie has become the poster girl of feminism. Or, should I say, the poster woman.
I didn't buy House Bunny (and didn't buy Grease, either) but I did pick up Fairytopia, starring Barbie and a cast of supporting maidens. Though she might have made her debut in 1959 as a teenage swimsuit model, Barbie today has emerged as strong, courageous and determined. It's not her fault she has a killer body and a gorgeous face. Don't hate her because she's beautiful—embrace her because she's 50-plus and can still teach the new generation a thing or two.
Photo Caption
My son, Tommy, was understandably confused. Which of these pretty pastel-wearing blondes is the real Barbie? For him, Barbie is all about kindness and consideration. What about you?