Madame Alexander Doll Club (MADC) holds its annual convention in St. Louis, Mo., this year, welcoming doll collectors from around the world to the Gateway City from June 23-26, 2010, at the Sheraton Westport Lakeside Chalet hotel.
This year's convention, suitably themed, Meet Me in St. Louis, will include the traditional Madame Alexander Doll Club convention activities, complete with the charm and character of the city of St. Louis. In addition, Alexander Doll Co. president and St. Louis native Gale Jarvis will present to attendees the current status of the Madame Alexander doll world, bringing guests up-to-date on all that is new.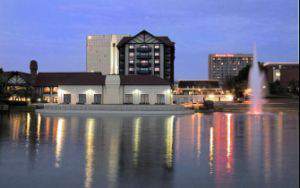 Convention guests will attend seminars and workshops, participate in design competitions, enter to win exquisite Madame Alexander dolls, and mingle with fellow doll enthusiasts at the Madame Alexander doll-themed dinners and social events. Activities include an interactive model display featuring five St. Louis landmarks in which attendees' dolls can be photographed, a meeting with members of the Madame Alexander doll creative team, a Parade of Living Dolls, live entertainment at the Meet Me at the Fair Cissette dinner, and a workshop for designing and creating doll clothes.