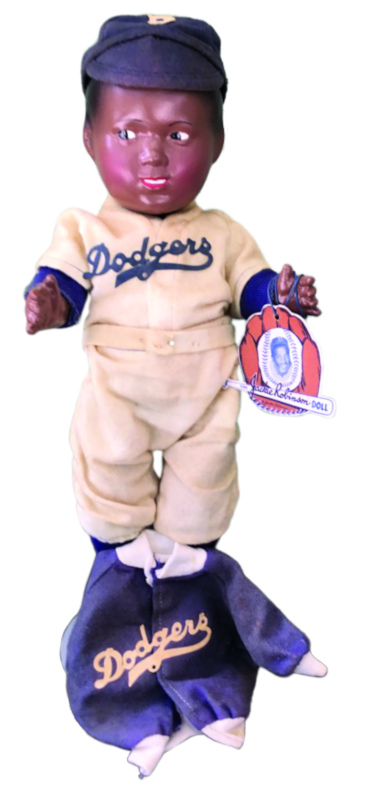 By A. Glenn Mandeville
Q: My mother gave me this amazing 15-inch composition Jackie Robinson doll that she had bought years ago. He came complete with a Dodgers jacket and his iconic number 42 on his uniform back. I was wondering if you could tell me more about this fabulous doll and perhaps a current value. Also, is the comic book original? My mom said it came with the doll.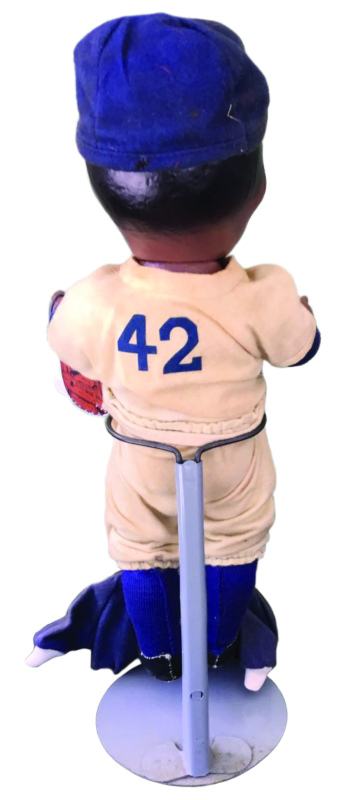 A: Your amazing doll is of baseball legend Jack Roosevelt Robinson, who was born Jan. 31, 1919. In 1947, Robinson became the first black player in the major leagues, joining the Brooklyn Dodgers. His lifetime batting average was .311. He retired in 1956 and became a civil rights activist. He was inducted into the Baseball Hall of Fame in 1962.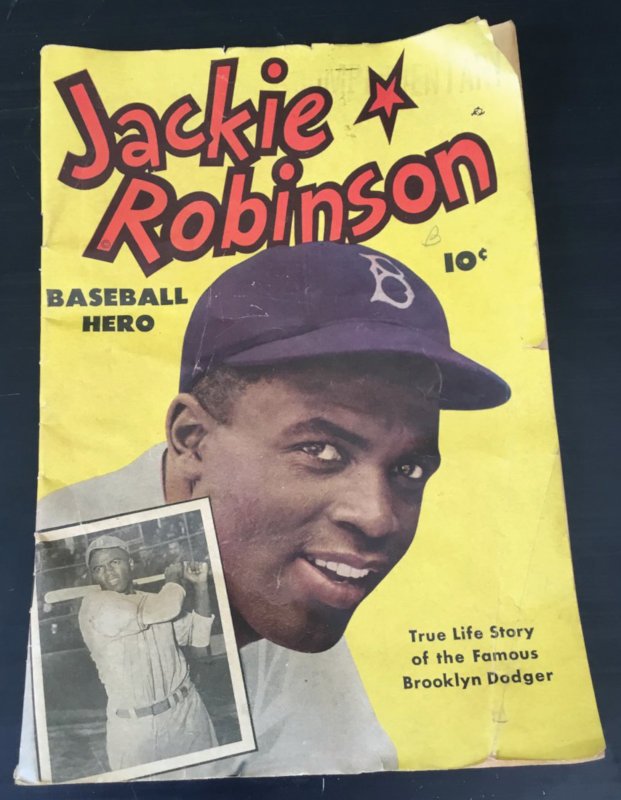 Your doll was made by the Allied Grand manufacturing company in 1950. The doll came with the jacket and the comic book; he also came with a ball and bat made by another company. A search on eBay turned up just a couple of dolls which were nowhere near the condition of yours. I would value your doll at at least $1,000 — this is only the second time I have ever seen this style offered for sale in this condition. You have a great treasure; thank you for sharing!
A. Glenn Mandeville is the author of numerous books on dolls and doll collecting and writes his Curious Collector column for each issue of DOLLS magazine. Send your queries about vintage and modern dolls, with photos, to Curious Collector.
Read the rest of Glenn's Curious Collector column in DOLLS October 2020 issue.
Subscribe now to get access to DOLLS online archive of past issues!