What was once a hobby has evolved into a bustling business for Erin Green, owner of Cottontail Doll Designs. She now spends her days designing and sewing one-of-a-kind (OOAK) doll outfits. Although this is not an unnatural progression for those in creative fields, Erin's journey to reach this point is different from most.
"Fulfilling my childhood goals, I joined the Army straight out of high school. Coming from a family where all my siblings have served, I knew at a young age I would also serve my coun­try," Erin said. For more than four years, she was stationed in North Carolina and Georgia, where she served as a Spanish-language interrogator. When a car accident put an end to her military service, she inevitably switched career paths.
Erin opted to pursue a degree in web development while living in Germany. It was during this time that she began making doll clothes for her eldest daughter, having learned to sew at age 6. Upon returning to the U.S., she worked as a web developer for companies like Walt Disney Internet Group, Weyerhaeuser, and Charles Schwab.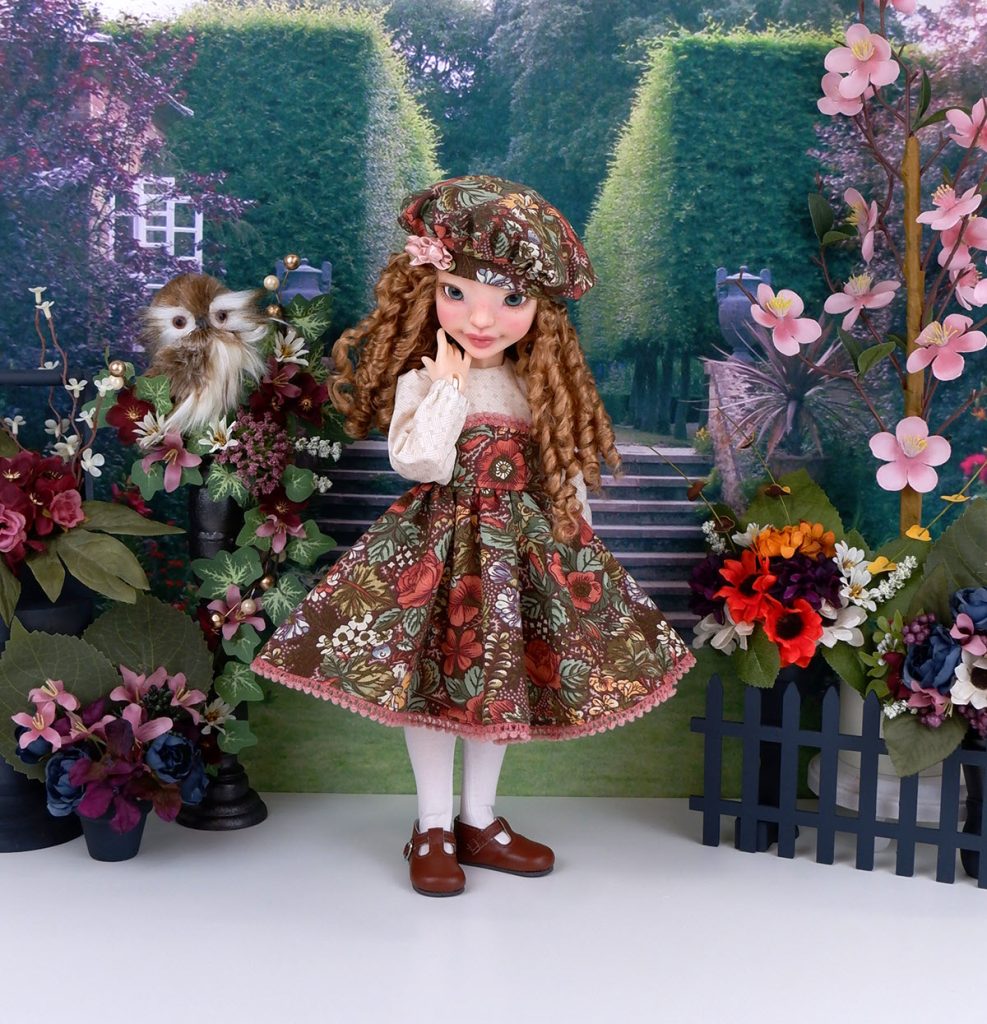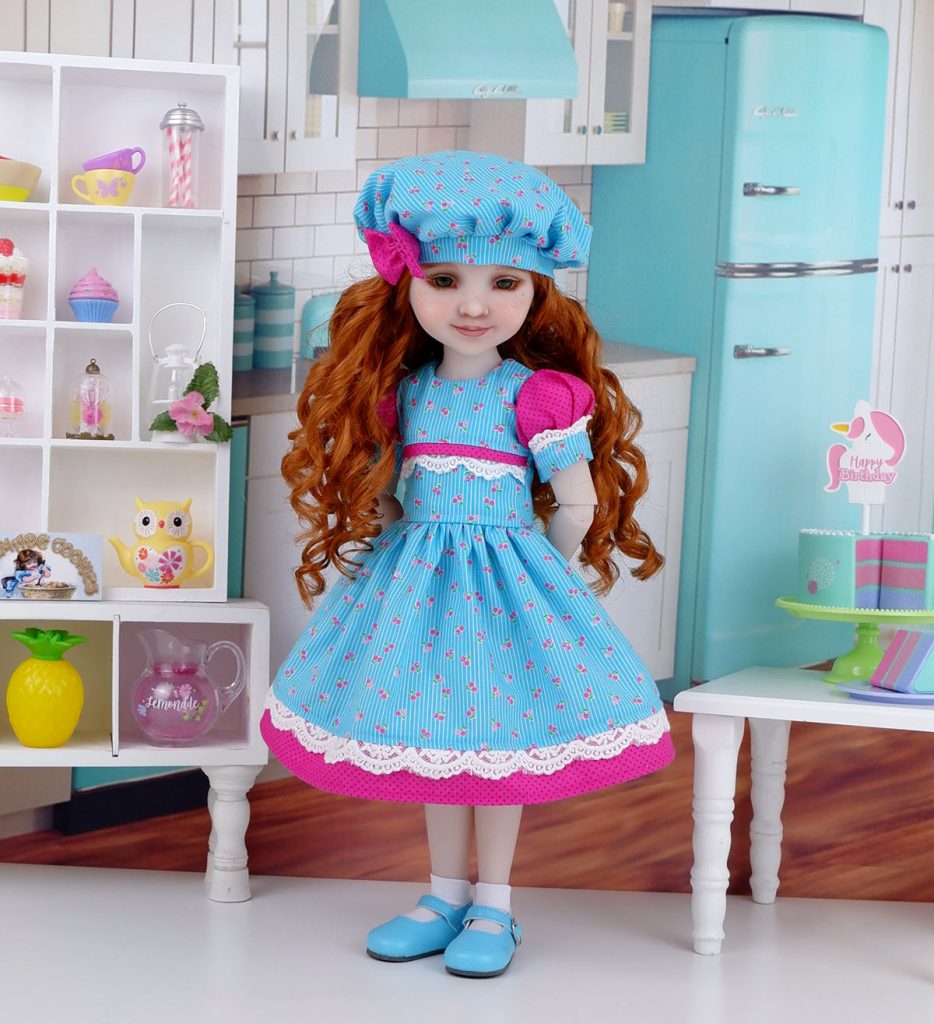 Easing Into a New Career
Establishing Cupcake Cutie Pie in 2008 as a fun side job, it soon became clear that Erin's talent created a viable business op­portunity. "In 2012, I was contacted by Simplicity Pattern Com­pany to create patterns for 18-inch dolls," she said. "Although I had been sewing full-time for over a year, this opportunity ce­mented my career change to sewing for dolls." Six of her patterns have been published by Simplicity under the name Cupcake Cutie Pie, which she considers to be the highlight of her career so far.
"Cupcake Cutie Pie was focused on clothing for dolls like those offered by American Girl," Erin said. This brand lasted several years, until a new doll line caught her eye. "Finding inspiration in Little Darling dolls, I felt a change of focus was in order and started Darling Lil' Bee in 2016, catering to Little Darling dolls." In 2020, her attention shifted once more, result­ing in the launch of Cottontail Doll Designs and essentially the retirement of Erin's other two companies.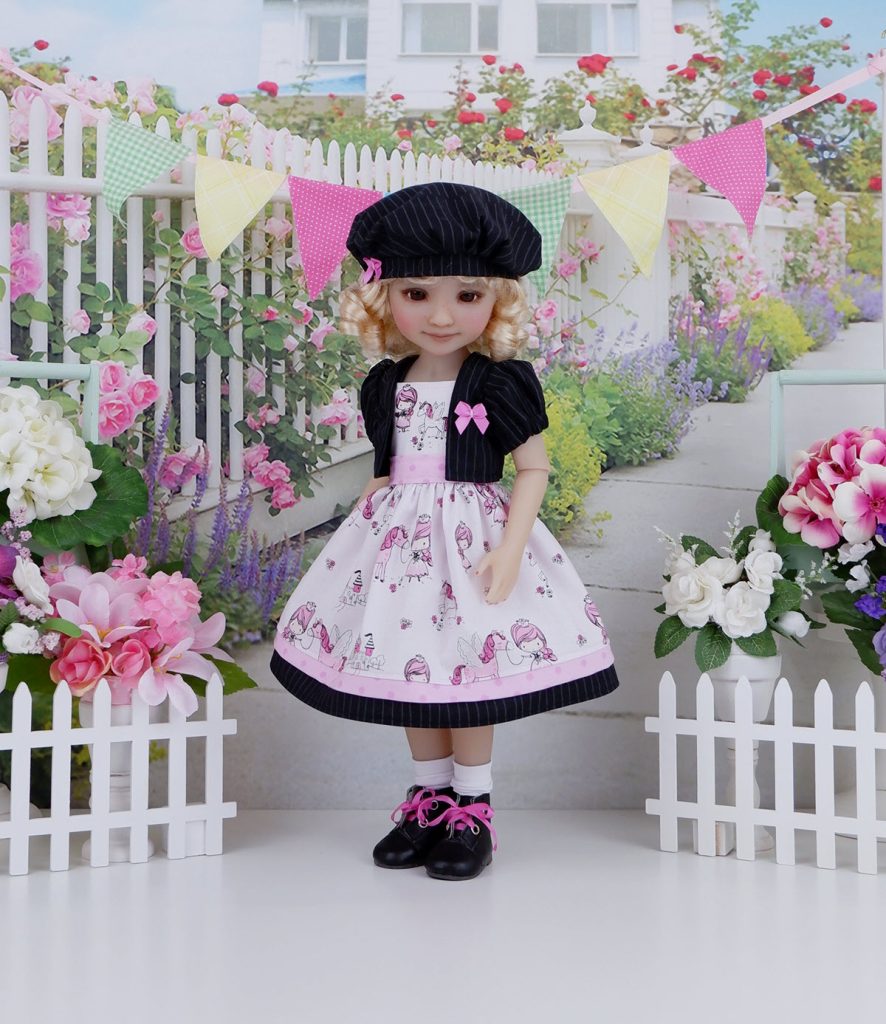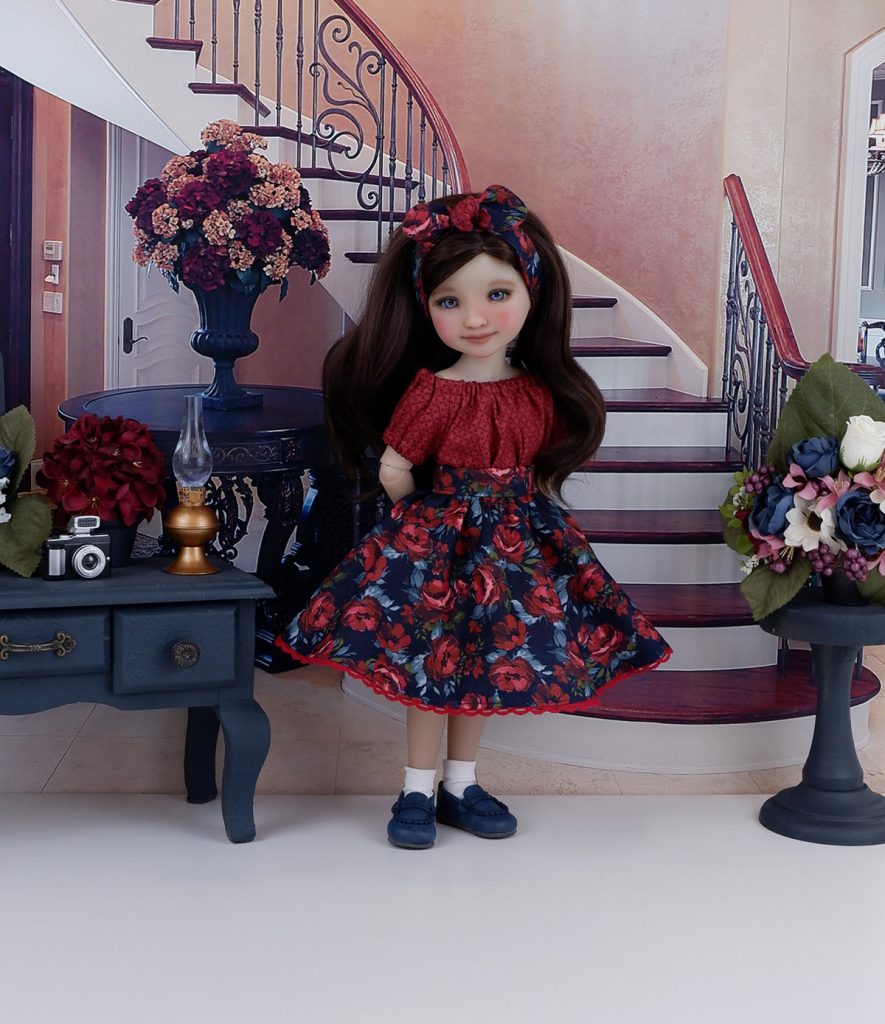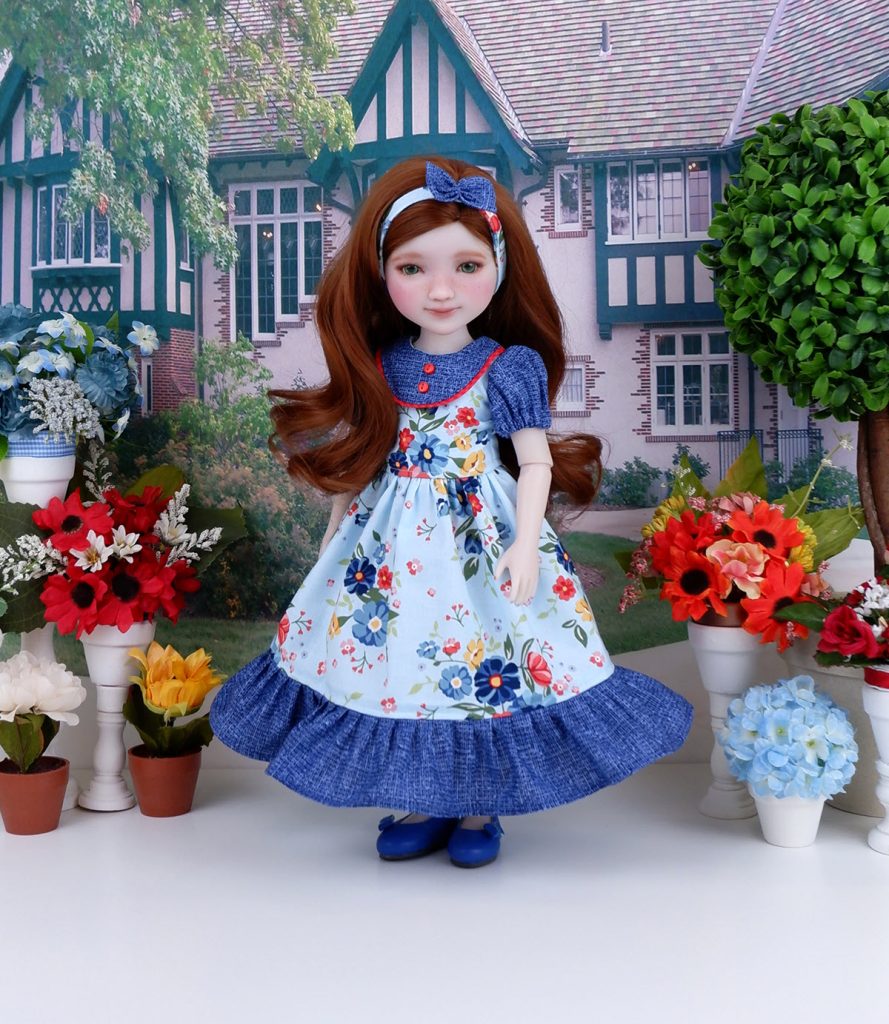 Dressing for Success
Cottontail Doll Designs caters to Ruby Red Fashion Friends (RRFF) dolls and Anderson Art Dolls' 15-inch ball-jointed dolls (BJDs). With the exception of Early Autumn, the new outfits shown here were all designed for and modeled by RRFF dolls. Erin factors in every detail, from hats to shoes, to offer complete outfits. "Interestingly, I have discovered it was the shoe size that prompted new busi­ness ventures dedicated to a particular size doll," she said, adding that she currently offers the largest selec­tion of shoes designed specifically for these doll lines.
Inspired by the thousands of fabric options dis­played in her studio, Erin typically sews for six hours every day. "While I rarely take days off from sewing, I still find I wish I had more time in the day to sew," she said. Factoring in the time she spends completing other business-related tasks, she estimates she works 8 to 10 hours daily. And yet, she still finds time for family activities like hiking and roller skating with her two children, who are still at home.
At present, Erin is finishing ensembles for Ander­son Art Dolls' Ava seminar dolls for this year's Modern Doll Collectors Convention (MDCC). The outfits will be identical — a rare occurrence for Erin, who's built her brand on OOAK pieces. She is also adding new shoe styles and working with Sandy Anderson of Anderson Art Dolls to design clothes for future dolls.
It may be far from the career she once envi­sioned for herself, but Erin's talent and passion for outfitting dolls is undeniable. "While there is always room for growth, I couldn't be any happier than get­ting to do what I love every day. In this respect, I have achieved the greatest success I could hope for."