By A. Glenn Mandeville
Q: Recently, I was able to purchase a collection of 8-inch Madame Alexander dolls. Among them were this pair of dolls that are tagged Romeo and Juliet. Juliet has her box, and both are outstanding with no visible flaws. They look older than some of the other dolls, and I wondered if you could tell me more about them?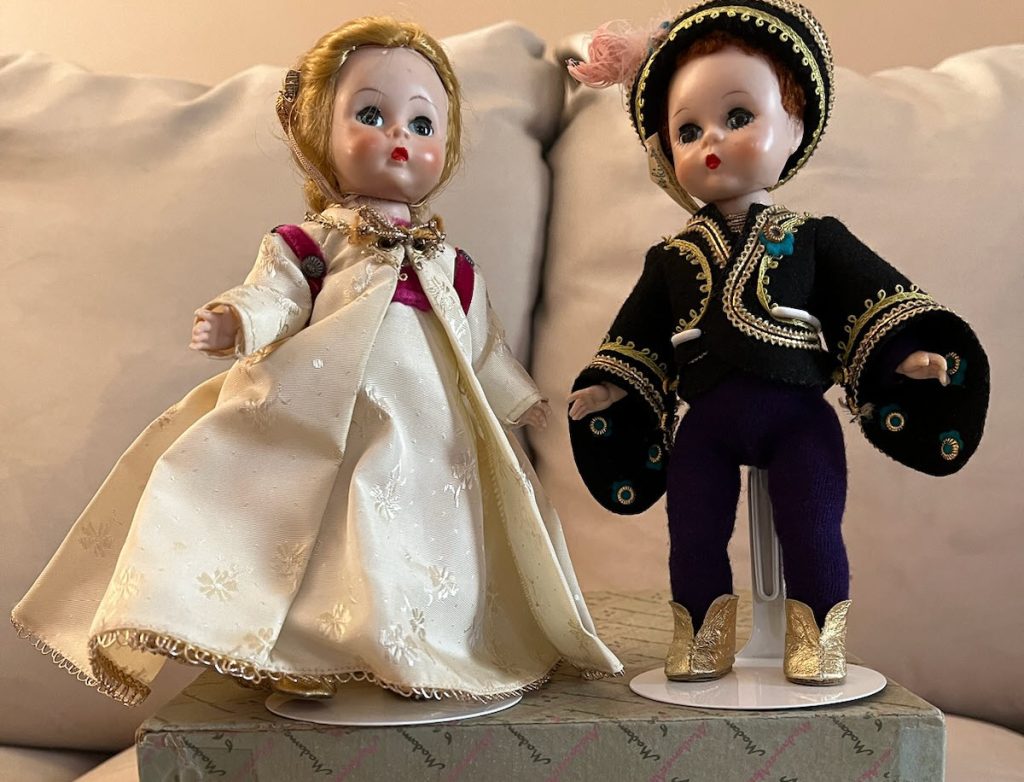 A: You are most fortunate to have these rare dolls among the col­lection. They are, as you say, Ro­meo and Juliet and date from 1955. The catalog description states that Juliet's dress is as shown in the Technicolor production of Romeo and Juliet released through United Artists (an internet search turned up that the movie is the 1954 Unit­ed Artists production).
These dolls were part of Madame Alexander's 1955 line and were extremely pop­ular due to the high quality of their fashions. A set recently sold for $1,000 — and those dolls did not have their boxes or the special wrist tags, which mentioned the movie. Considering that this set almost always sells around this price or higher, depending on the boxes and the wrist tags, I think it is safe to say that the value is $1,000 and up.
This set of dolls is highly prized by today's collectors, and you are for­tunate that they were part of the collection you acquired.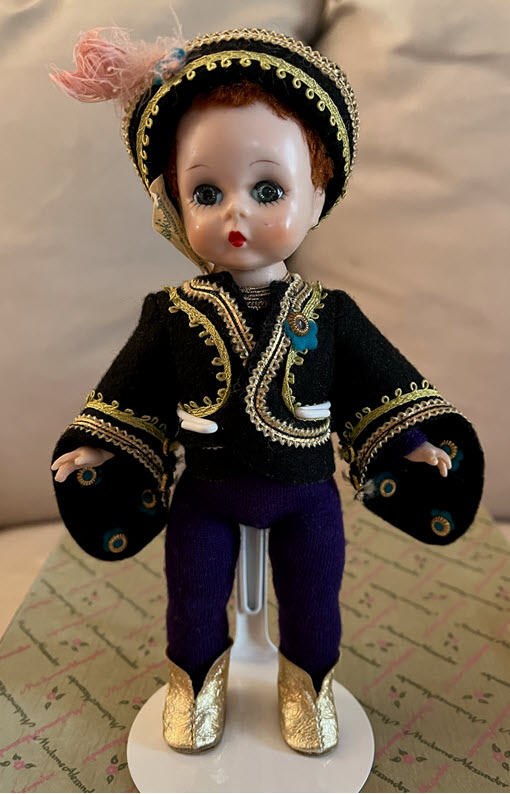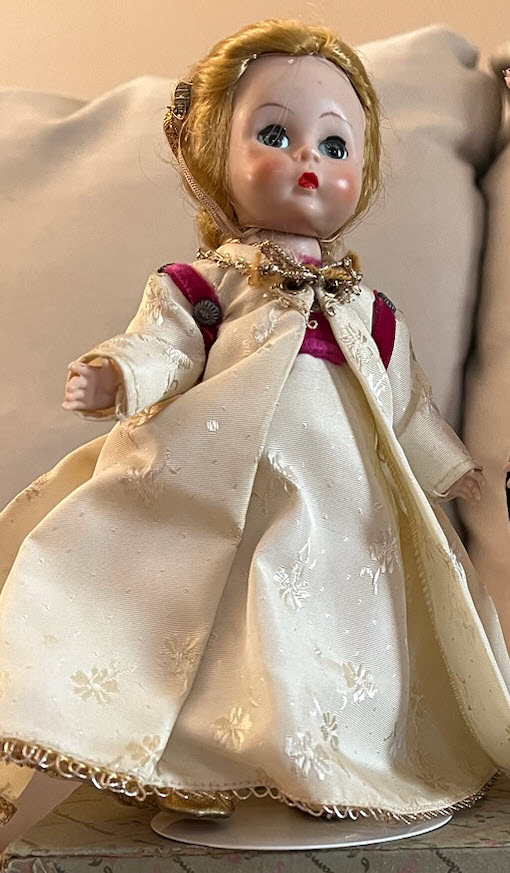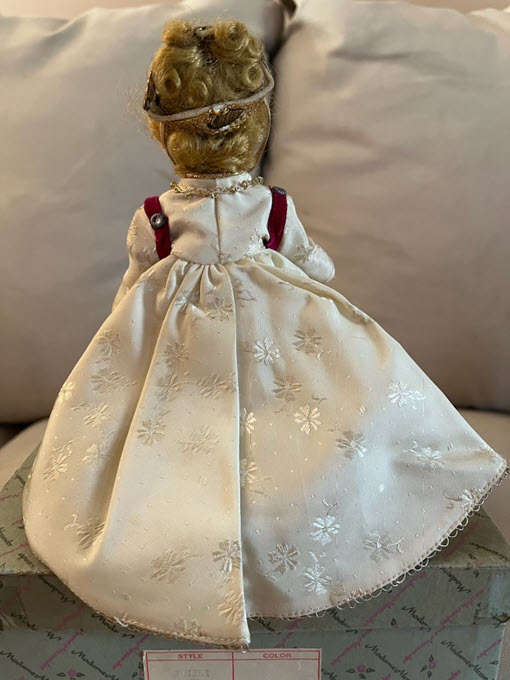 A. Glenn Mandeville is the author of numerous books on dolls and doll collecting and writes his Curious Collector column for each issue of DOLLS magazine. Send your queries about vintage and modern dolls, with photos, to Curious Collector.