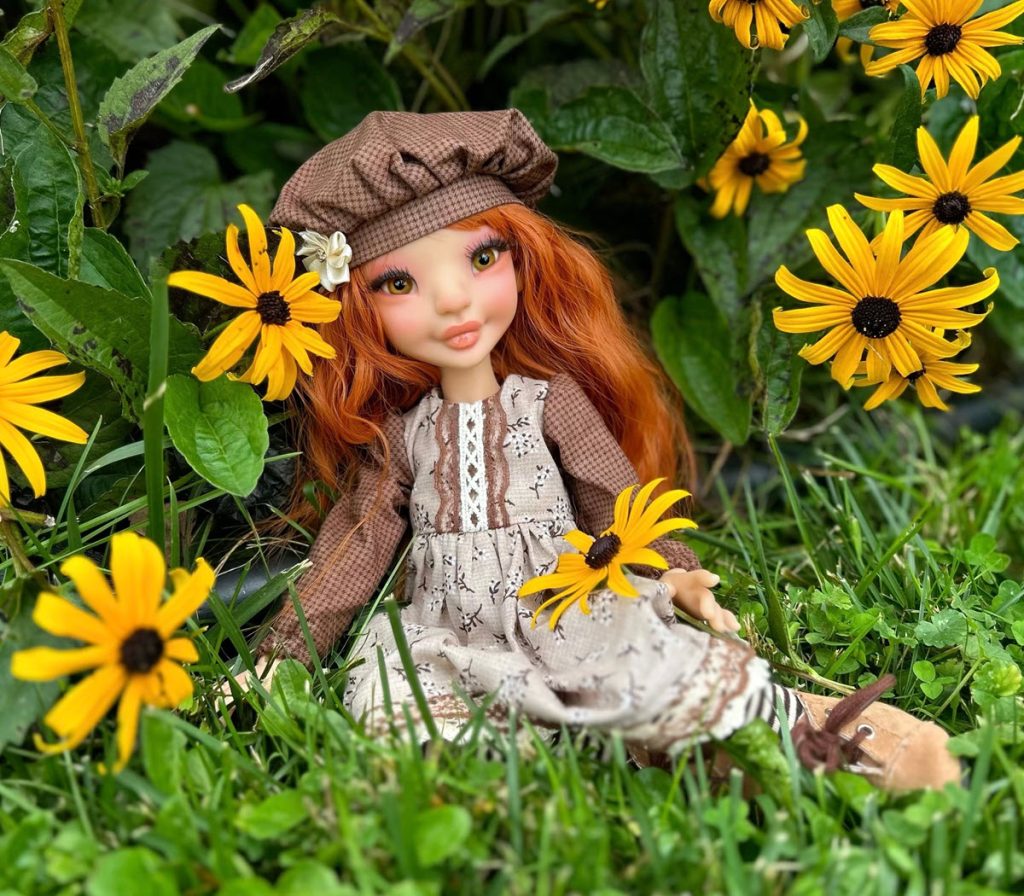 When the Broadway League recently commissioned a poll about audience favorites, the musical The Sound of Music ranked as a favorite among theatergoers of all ages. The participants responded that they loved the relation­ship the von Trapp family shared — a troupe of siblings and their parents who sang, danced, and performed together. That same sense of domestic camaraderie exists within the Anderson household. But instead of guitar strumming and sweet harmo­nizing, the Andersons sculpt, mold, cast, engineer, and print.
A Doll Dynasty in the Making
Sandy Anderson, an adventurous artist since childhood, is the chief doll creator behind Anderson Art Dolls. As a child, she was obsessed with Barbies. "I would have owned every one ever made, had it been possible," she said, and today, that same doll de­votion underscores her designing and sculpting. "I want my dolls to bring warmth and smiles to my customers and social media followers. I believe that is truly my goal in life and as a doll artist."
A resident of Derry, New Hampshire, she utilizes her house as her business's launchpad. She admits she is a newbie when it comes to selling her creations, but she has learned a lot and has amassed quite a following since November 2022. "When I final­ly released my first batch of dolls, which I refer to as doll drops on my website, I sent a doll to Allison Hernandez of Muñecas, Poupées, and Dolls so that she could do an unboxing on her You­Tube channel. She graciously agreed and literally helped to kick-start my career! She brought a huge doll-loving audience my way, and now I can barely keep up with the demand," Anderson said. "My original Ava was a limited edition of 50 dolls, and they have all sold. I am now working on Ava, but with custom glasses."
Anderson's youngest son, Tyler, designed the eyeglasses for the Ava doll. Like all the members of the family, he has played a crucial role in bringing his mother's handiwork to market.
"Tyler has an associate degree in graphic design and has done lots of creative work for us," she said. "If we need computer guid­ance, we all call on Tyler. My oldest son, Terry, does lots of casting and sanding — and pretty much anything we need to complete tasks as a team. My brilliant daughter, Jessica, is an amazing art teacher and my right-hand woman. She designed my website and recently co-wrote our little book, Poppy and Primrose, a Pixie Tale."
In addition to her children, Anderson's spouse, Terry Sr., is also "heavily involved." A director and engineer at the Timberland Shoe Company, her husband of 35 years "helps mold and cast all the doll parts, gives advice, and helps with the engineering."
Just like Maria von Trapp in the Rodgers and Hammerstein masterpiece, Anderson has her own list of favorite things, and her family comes in at No. 1. She said, "I'm so fortunate and blessed. My family has been highly supportive throughout my dollmaking journey. They are my entire world!"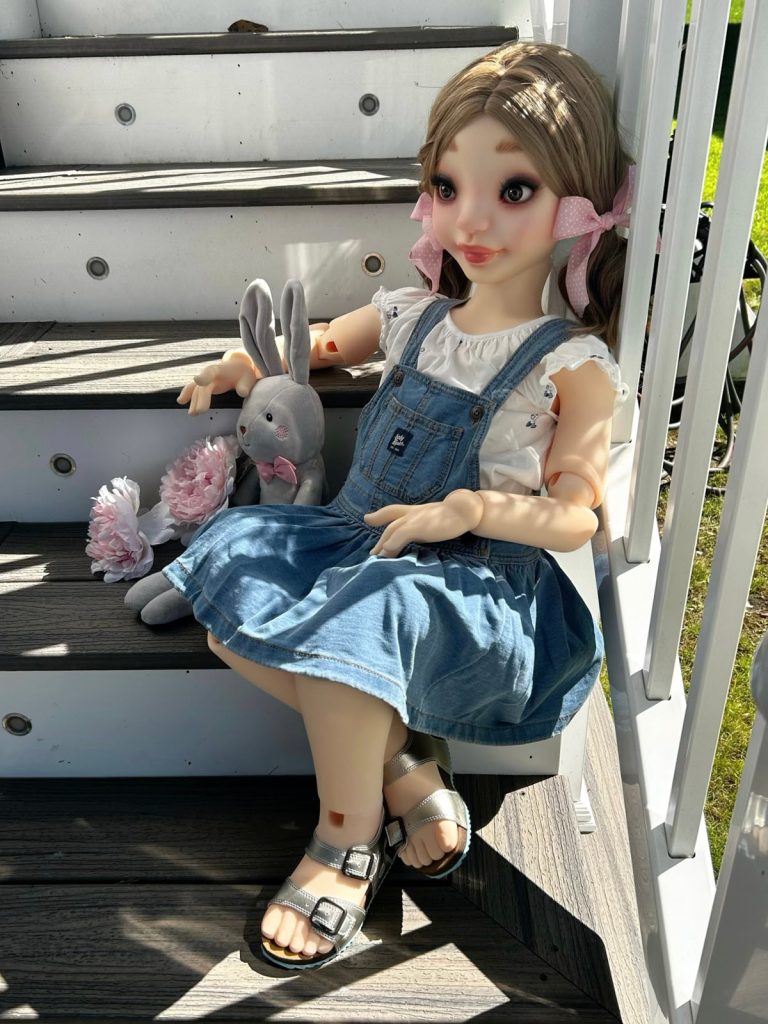 An Innovative Spin on Traditional Dollmaking
One reason Anderson's doll foray has gained so much trac­tion is that she is willing to climb every mountain, no matter how challenging the ascent. While her doll commerce may only be a year old, it took multiple years to bring Ava to life. An­derson said, "She was designed and sculpted over the course of three years, using polymer clay. She was completely hand-sculpted. However, Tyler digitally scanned all 22 doll parts. He digitally mirrored the left and right parts; then we molded and cast them. A mold will usually last us about 20 casts before we have to make a new silicone mold."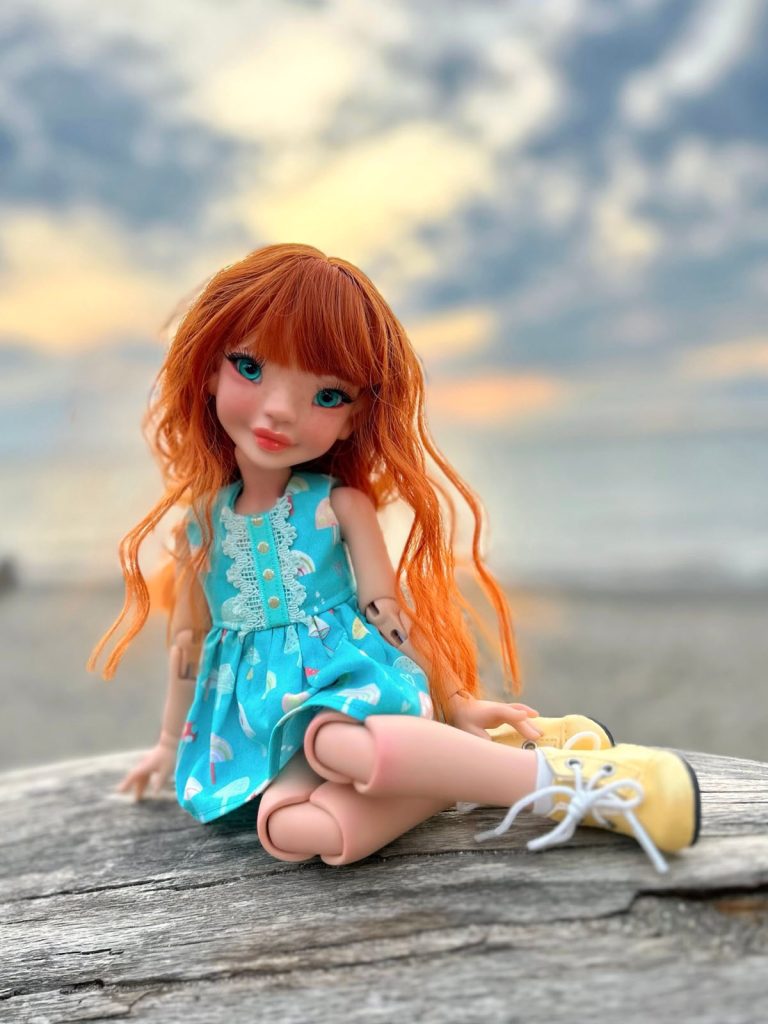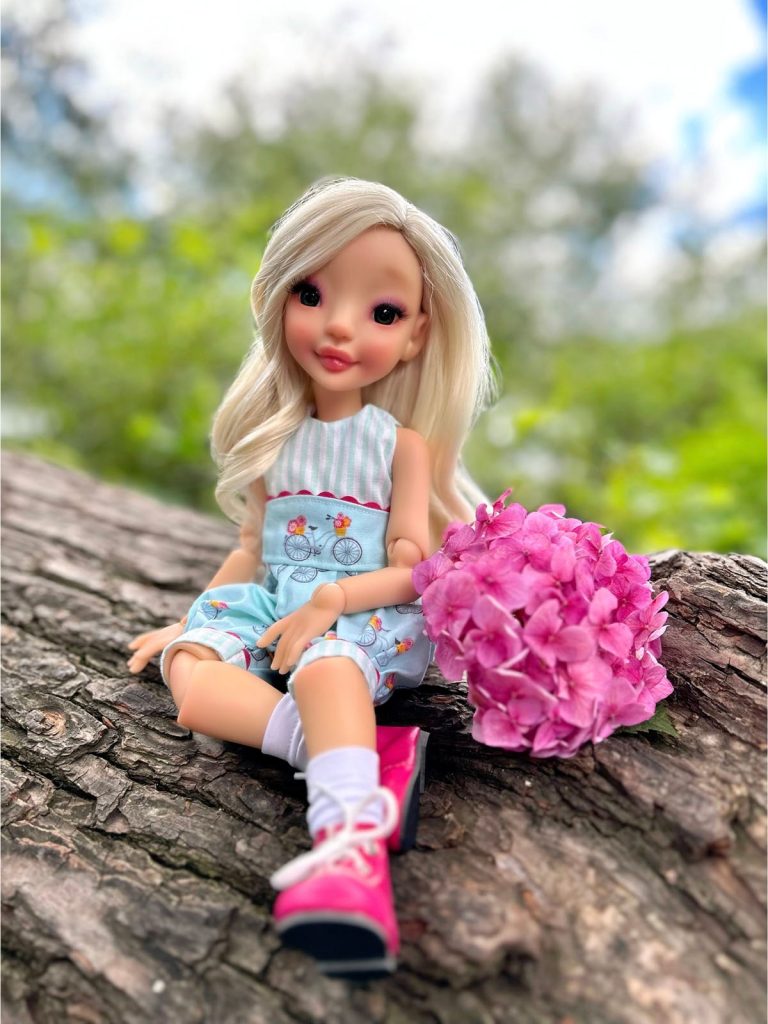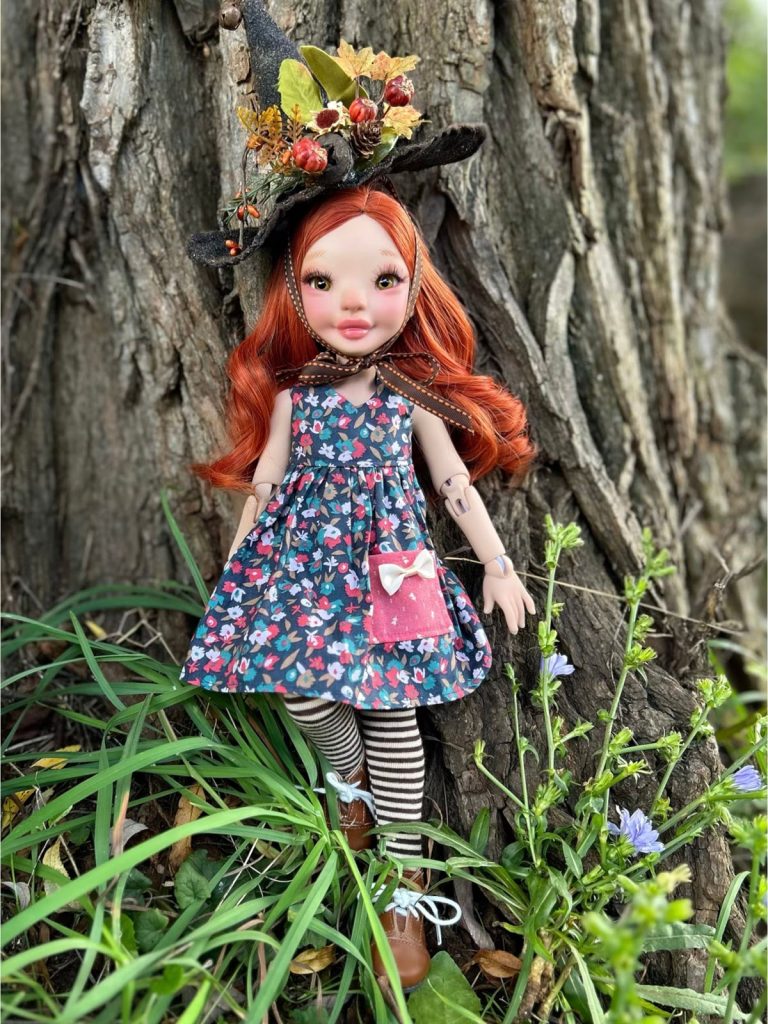 Not afraid to experiment and to discover new possibilities, the family is also forging ahead in the realm of 3D printing. An­derson said, "We have begun manipulating our designs digitally, improving the engineering and making the parts symmetrical. Our 3D printing has become a major asset in our prototyping. We created a 40-inch Ava using our printer and a 30-inch Sage. I hope to learn how to use these digital programs myself — how­ever, I seem to repel technology!"
Though some of Anderson's dolls originate from these brand-new computer programs and innovative procedures, they all stem from her heart and imagination and reflect age-old innocence and whimsy. "I always think of my daughter when I create. They are absolutely a reflection of my personality and my daughter's sweet face," Anderson said. "Dolls are really like mini versions of ourselves. They enable us to create and express our moods or feelings at any given time. I admit, I do enjoy working on female dolls over males, but I intentionally make my dolls genderless. They are 100 percent doll!"
Anderson is a recent cancer survivor ("I am in remission now!"), and she is grateful for her improved health and the op­portunities that life has now offered her. Her attitude is undeniably upbeat and sublimely sunshiny: "When I'm working on my dolls, I am 100 percent in my happy place. I plan to continue designing and communicating with my fan base to spread the joy of dolls!"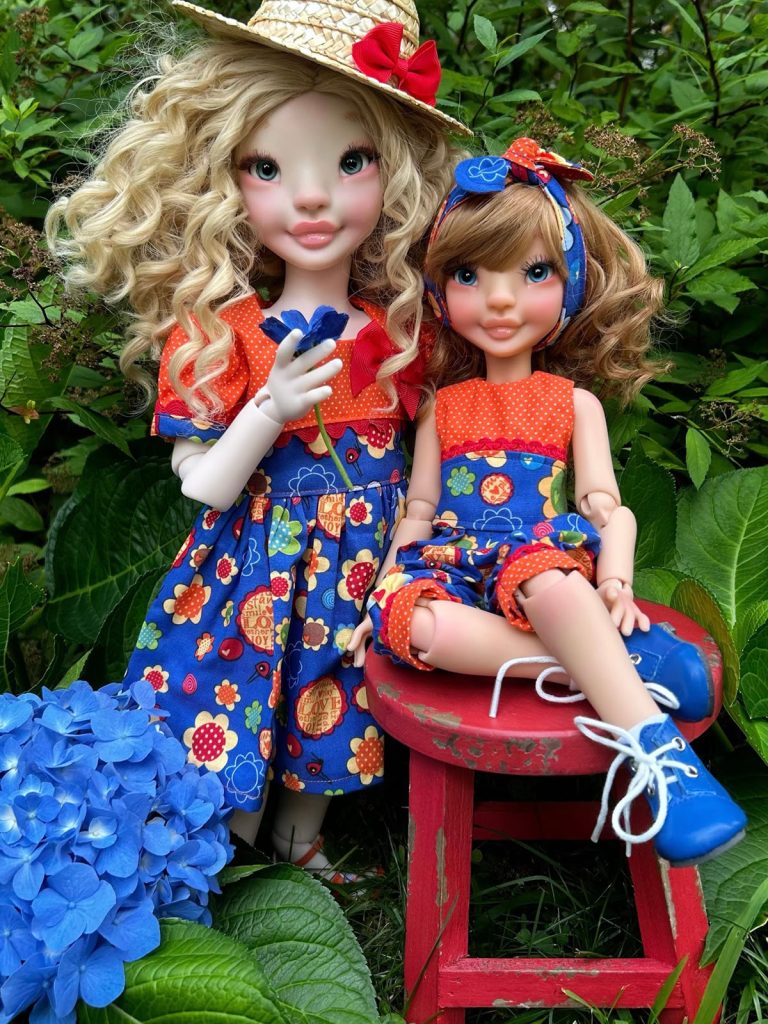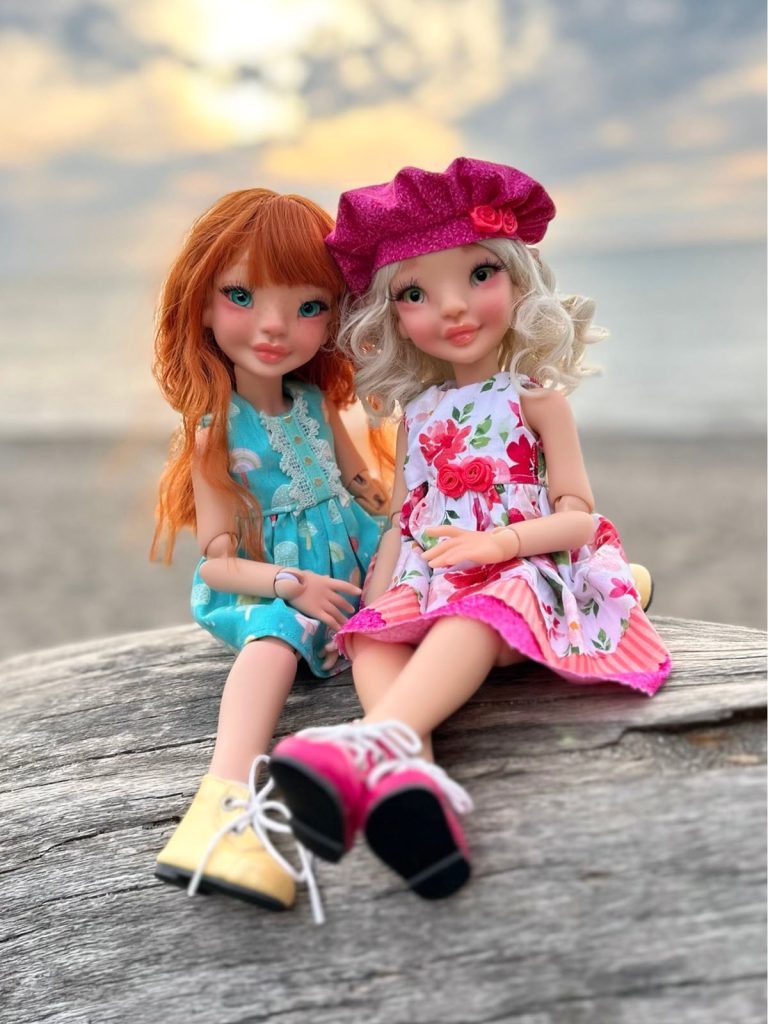 A video of Anderson Art Dolls' production process can be found at dollsmagazine.com/anderson-art-dolls-were-making-a-doll.