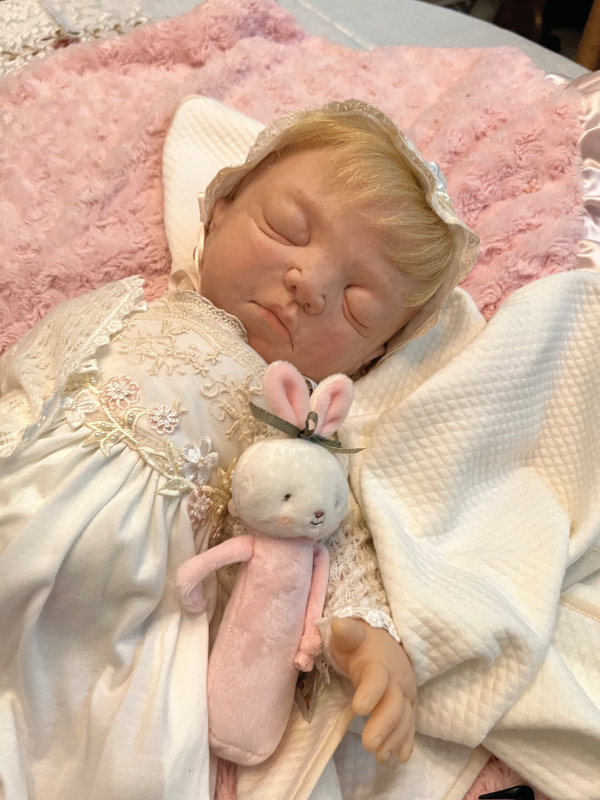 Beverly Stoehr has enjoyed a long and storied career as a doll artist because each of her creations springs from her heart. Stoehr's lifelong affection for baby dolls goes back to her childhood, and the artist has never seen that appreciation wane. Dolls have always been a part of her life — as playthings in her youth, collectibles in her adulthood, and symbols of her devotion to making art and making dreams come true.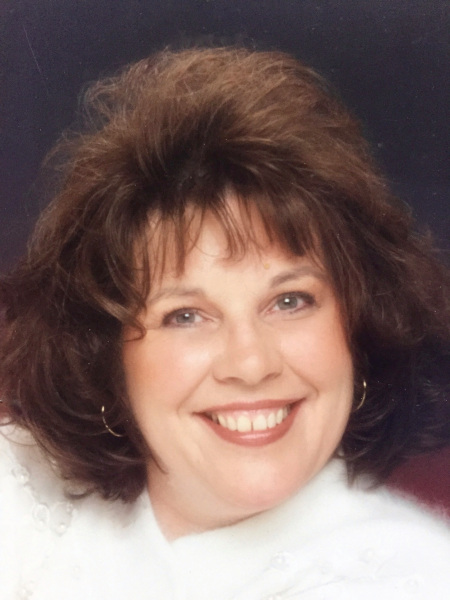 "Over the years, I have met many wonderful collectors, and have made many friends through my work and the UFDC [United Federation of Doll Clubs]. I have all of my family and friends to thank for all the support I have received over the years. And what I have to tell them and say to all my collectors is very important: If you have a dream, you should follow it. You should never look back on your life and say, 'I wish I had!' I hope I never will have to say that," Stoehr said.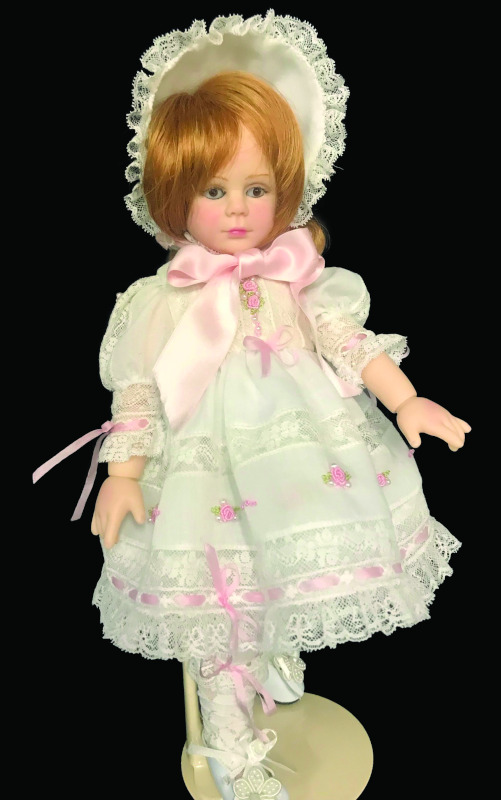 After decades at the helm of her doll line, Beverly Stoehr Originals, the Elma, New York-based artist has seen and done it all. She has mentored students in her hands-on classes and online; she has sculpted for internationally famous companies; she has won shelves of awards and numerous accolades. It would be difficult to imagine that she still had terrain left to explore. But true to her own advice, Stoehr has decided that there was one hill left to climb.
Setting a New Goal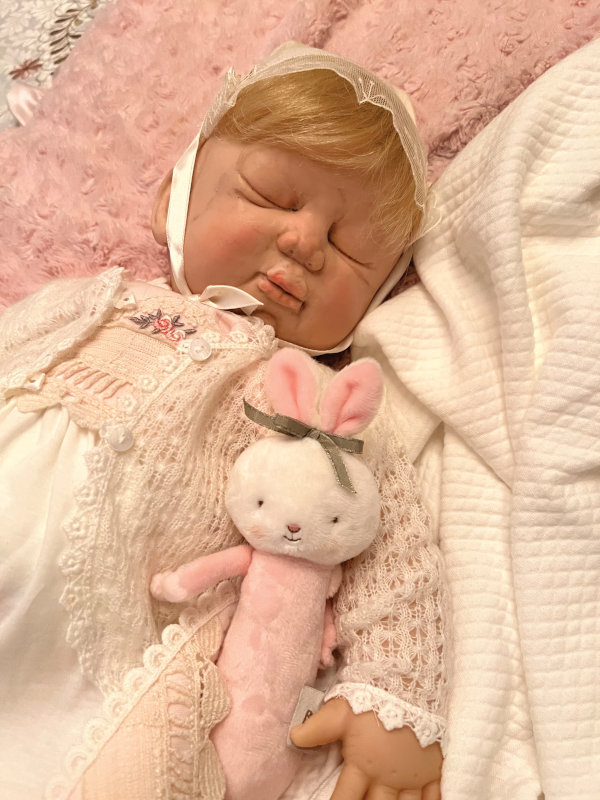 "I have decided to go into silicone. I love baby dolls now, and I loved baby dolls when I was a child. I have always created a baby doll in some form or another, from porcelain to vinyl. But 15 or more years ago, I noticed full-sized baby dolls from Spain and Europe. I fell in love with them," Stoehr said.
Beyond being impressed by the dolls' lifelike appearances and first-rate craftsmanship, Stoehr was determined to try her hand in this medium as well. "I realized that the beautiful look of a true baby could be captured," she said. "The silicone allowed for a true baby in color, in weight, and in hair that is rooted. The silicone baby dolls looked like living children. I knew at that point, that my goal had become to create the look and feel of silicone babies. All these years later, I have reached my goal. I have achieved my dream."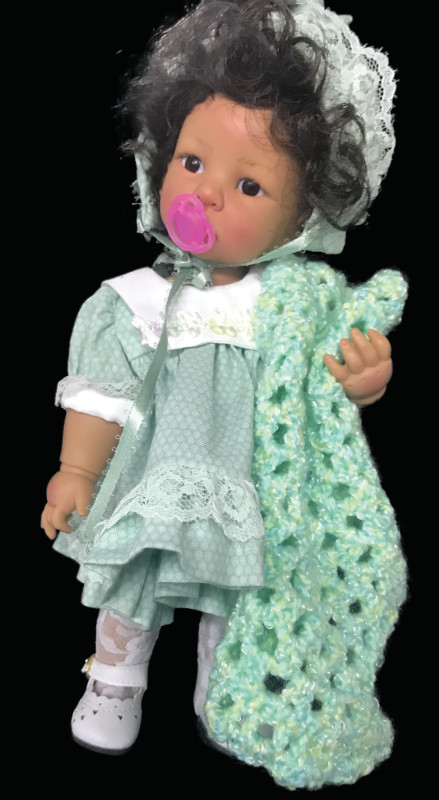 Stoehr named her first two silicone baby designs Jessica and Chloe. She has high hopes that these little cuties will charm and surprise her collectors. "I had done a survey asking how many of my collectors would love for me to bring a new line of babies in silicone, and the reaction was overwhelming."
The artist is so happy with her brand-new sculpts that she is already envisioning future silicone babies, complete with different expressions, skin colors, and concepts. "I think the collectors will have a very good response to Jessica and Chloe. I have worked with many collectible manufacturing companies and have designed baby sculpts for them to produce. I have sculpted many baby dolls over the years, and these two are very special," she said. "They are a nice, realistic size. They are 21 inches tall and will be kept at a very low production to hold the value for the collectors. They will come with certificates of authenticity, and they will make the collectors happy to own them."
Off the Road Again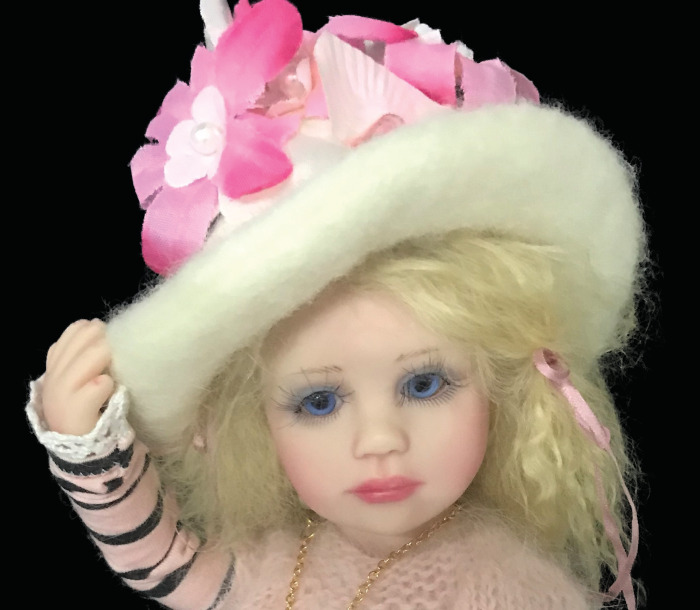 One part of her doll business that has evaporated in recent years is the busy show schedule that Stoehr used to happily pursue. Sadly, COVID-19 and the increased price of gas and air travel combined to rein in her travel itinerary. "By not traveling anymore, I will also have time to sculpt more dolls and to design more new creations," she said. "By not traveling and having to pay those prices, I will place more money into advertising and will still reach collectors that way.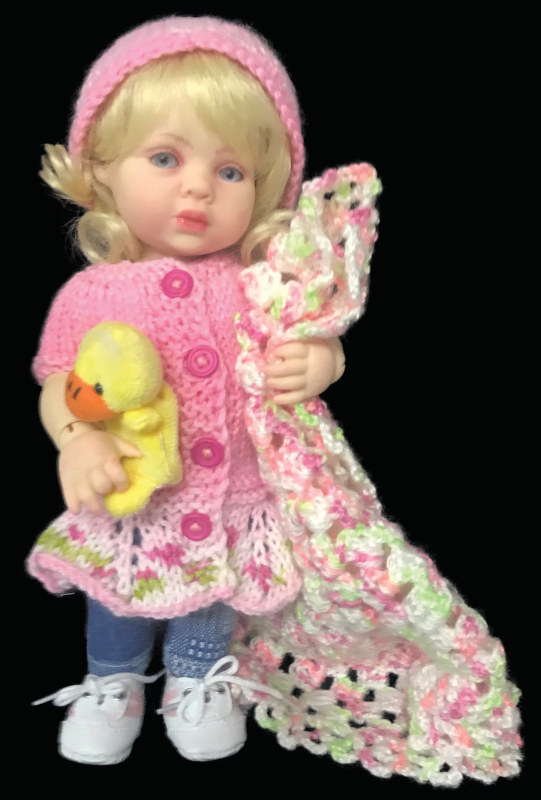 "Plus, the virus and the cost of everything becoming so expensive have impacted collectors, too. It's not just artists. We all have to make choices now with our budgets, and I place the collectors at the top of my list. I look at what I do and how it affects them. I always think about what my collectors want and expect."
Born in the USA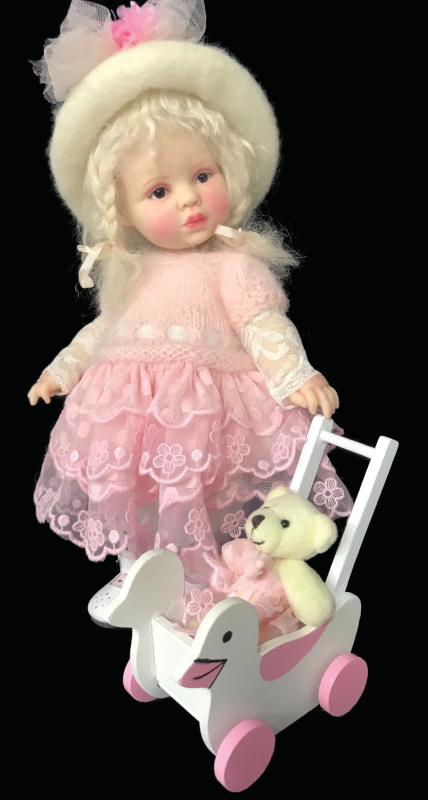 Many of Stoehr's dolls are dressed in clothing that is handmade or knitted in the USA. Her line of resin BJDs are emblematic of her company's vow to keep as much stateside as possible. "It is very important that much of the dolls are made in America. The dressing is one-of-a-kind (OOAK) and it is made by hand in the USA. The knitting is hand done, and it is done in America. My line of dolls has to have that 'Made in America' connection. I feel blessed that I am able to do what I love to do, and I can make many people happy by doing it. It makes me feel so good," she said.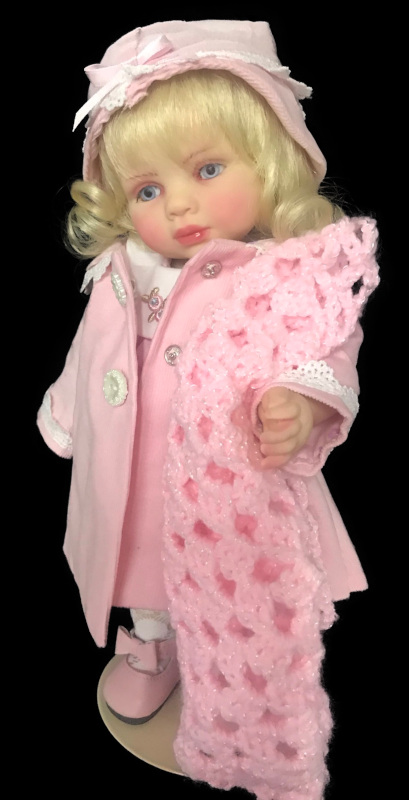 Stoehr's collectors and fans have always gravitated to her dolls because they embody innocence and wholesome values. They are emblematic of bygone days and a feeling of nostalgia and childhood happiness. Jessica and Chloe represent this same testament to innocence and wholesomeness, but they are also very realistic. The artist has combined lyricism with realism: "Sometimes a doll's style reflects the artist's style, but sometimes they are completely different. These two new dolls are showing off a completely different style."
The silicone dolls are available as completed dolls, limited to six each, as well as in kits of 10 each. Stoehr has always had faith in collectors learning how to sculpt dolls on their own, assemble dolls from kits, or just learning to be comfortable with a hands-on relationship with their collections.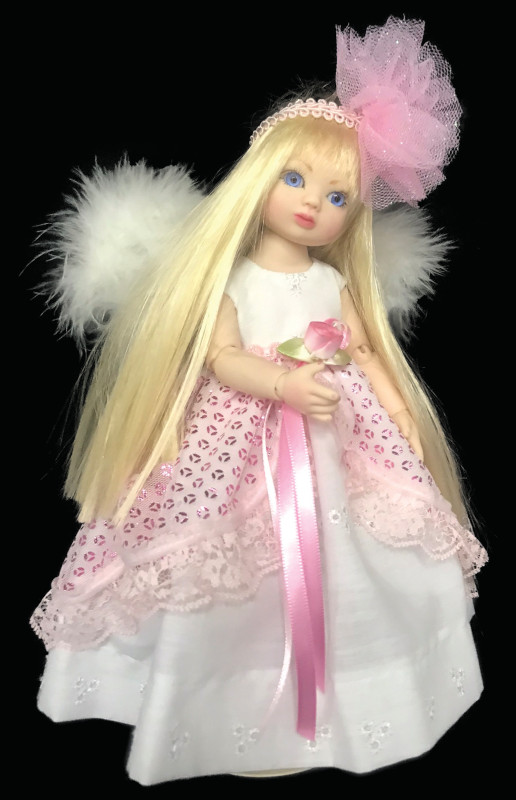 "I plan to teach online, to bring all the talents out in the collectors and in artists. If a collector would like to reach the goal of becoming an outstanding artist, I would love to be their guide. I am an artist and I have a gift that I have to share. It is very important to share this," Stoehr said. "We need new, creative artists to come into the doll world."
"I have guided many artists over the years and they have become very successful. Some of my students and people I have mentored have included Marie Osmond, Sherry Rawn, and Ping Lau, to name a few. It all goes back to what I want to impress upon you and everyone you know: Please follow your dreams. You matter, and your dreams matter too."