Halloween is the second most celebrated holiday in the country—only Christmas trumps it. So, naturally, dolls of a ghoulish silhouette levitate and mummy-step down the runways in October. Bob Mackie—the genius stylist behind Cher and Carol Burnett, two contrasting personalities and personas—has a "Countess Dracula" doll available for adult Barbie collectors. It's a rather unusual vision of what Dracula's wife would look like—or maybe it's Drac's mom? In that case, it's one spicy and sexy mama.
The doll definitely has a Vegas vibe, and given its undead nature, it is the perfect spirit to haunt a casino or after-hour club. This countess doesn't have to worry about getting up early for work or missing a couple of hours of beauty sleep. With its mound of red hair, which looks sort of like Gary Oldman's coif in Francis Ford Coppola's vampire film, and its spangled showgirl costuming, this is what Ann-Margret might look like these days is she hit the stage at the Mirage. Or, perhaps, Lindsay Lohan in a decade or two.
I think Elvis might be leaving the building with this deadly dame.
Seeing vinyl vamps and porcelain "Princesses of Darkness" has become part of the Halloween pageantry. It's definitely expected. However, encountering a larger-than-life Lego man is a run-in that can raise eyebrows.
Either the ultimate Halloween prank—or an April Fools gag that is six months late—an 8-foot-tall, 100-pound Lego man purportedly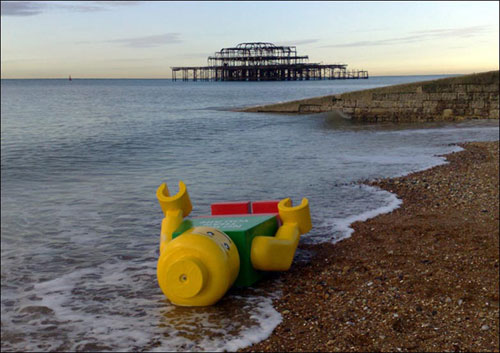 washed up on the shores of a Florida beach. As of this posting, the "man" was rounded up by law enforcement and brought into the stationhouse for protective purposes. (The local cops said that they would release the Lego figure if its creator comes forward and claims it.)
Apparently, the giant plaything has been fashioned by a modern-day Dr. Frankenstein, of sorts, named "Ego Leonard." A Dutch artist (http://www.egoleonard.nl, he has been credited with also creating other Lego men that have been marooned on beaches around the world. (The photos shown here are from its Brighton, England, arrival. The knit hats and winter jackets are so crisp-looking and perfect for fall.)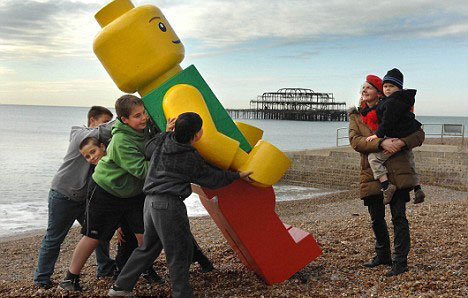 The police in Sarasota look at this public artwork as an annoyance, and have the character comfortably confined. I'm sure it's squired away in their property room, but wouldn't it be funny if they had it in a jail cell like Otis, the pesky drunk, from the old "Andy Griffith Show"? That would be hilarious—just envision a Lego man waiting for his bail to be posted, with its little clawlike yellow hands locked onto the cell bars. Priceless!
The sight of the Lego wash-up made me smile because there has been so much bad news this past week. Living just miles away from the original "Occupy Wall Street," I felt elated to see an "Occupy Seawall" photograph. It was a distraction from a lot of confrontational rhetoric and headline-grabbing exploitation.
Now, the only thing that could turn my grin upside down would be if a mob storms the Sarasota County Sheriff's Office, liberates the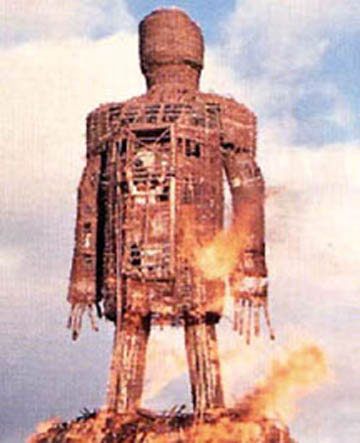 Lego offender, and then storms the beach with it. I shudder that a pagan-ish soiree—sort of like the finale of "The Wicker Man"—could be the Lego man's fate. Think of it as a Sunshine State version of the Burning Man alternative festival that takes over the Nevada desert annually. Honestly, it's nearly impossible to separate the two denouements: fiction has become fact for many of these festival attendees.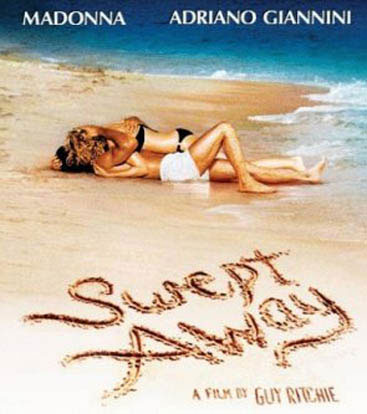 I hope the Lego castaway becomes the first of many unexpected bright spots that blip up on our pop-culture radar screen.
Much more physically ambitious than "Flat Stanley," it has the same far-reaching effect: connecting people around the globe, making folks wonder how the heck it got secreted onto a beach, and tantalizing would-be artists with their next big vision.
And this Halloween 2011, I am personally ready for as many fiberglass fellows as Ego Leonard can crank out. Consider me "Swept Away," but not the Madonna version!