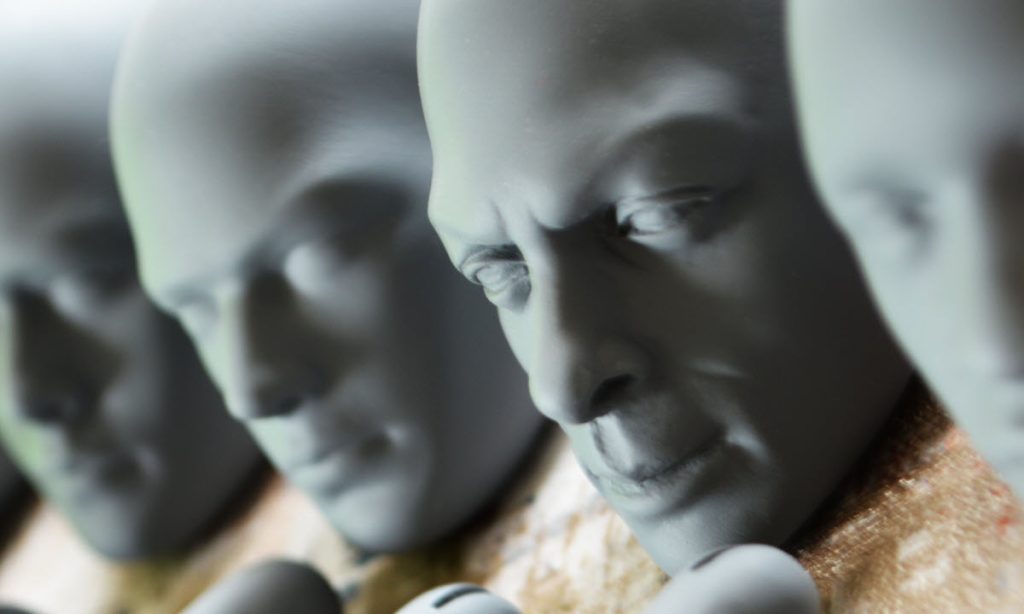 By Wil Peterson
Pursuit of the perfect doll physique is a perpetual priority for Emperis Dolls. In this case, "perfection" represents a body that's both visually appealing and as fully functional as imagination and ingenuity allow. Since its debut in 2010, the Staffordshire, UK-based fashion ball-jointed doll (BJD) company has created myriad sculpts featuring faces based on fictional characters and one-of-a-kind (OOAK) real-life inspirations, including Marilyn Monroe, Cher, Madonna, Amy Winehouse, and Freddy Mercury. A recent creation is Regina, an homage to Queen Elizabeth II's Platinum Jubilee.
But bestowing all sculpts with complementary frames remains a constant, ever-evolving goal that guides Emperis Dolls owners William Ooi and Marcus Kelso. "Our line came as the result of not being able to find a 16-inch fashion BJD that could pose well within our doll collection for the taking of photographs. So we decided to make our own 16-inch fashion BJD that suited our needs. From the onset, our aesthetic and philosophy was to make our dolls look and pose as closely as possible to human beings, while still retaining a fashion-doll look," Ooi said. "Initially, we didn't focus on an audience but did it just to please our own needs."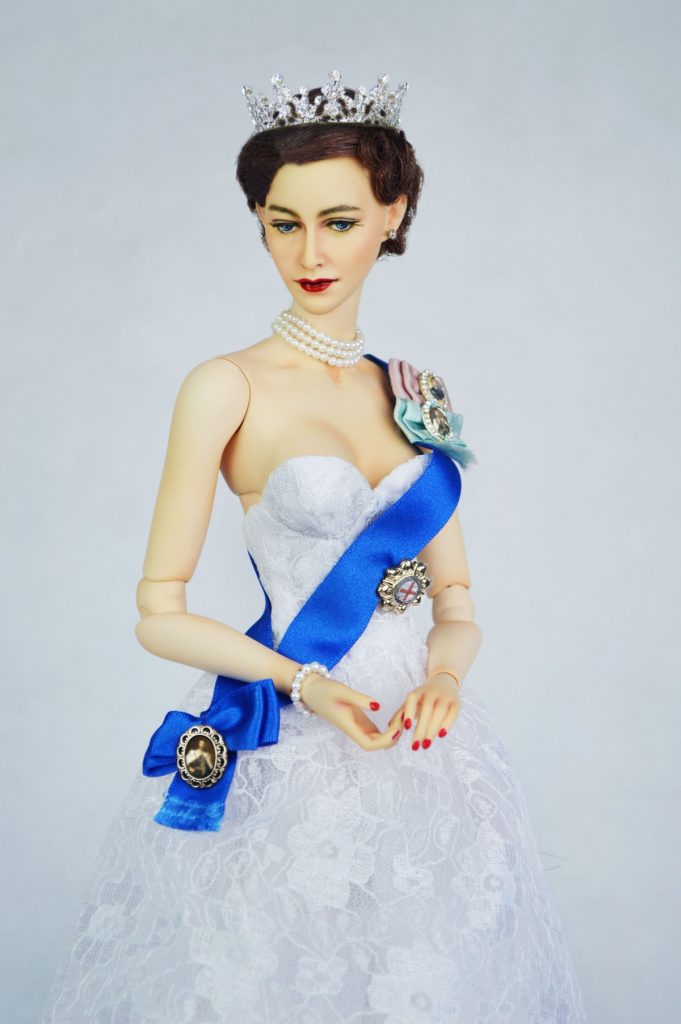 Over the years, Emperis Dolls has gained a reputation for its prolific output and attention to detail. While the initial focus was on larger BJDs, the duo expanded to smaller-scale creations. Female dolls are available in 12-inch (Legacy) and 16-inch versions, while a male doll stands 17 inches. Articulation points range from 20 to 23 points, depending on the doll.
"From our first foray to the present day, there have been many tweaks behind the scenes in our constant battle to attain posability," Ooi said. "We are, to date, on the fourth body design for the 16-inch Emperis female, the third for the male, and the first for Legacy female dolls. Since our first prototypes and first dolls, our girls and boys have had their joints reconfigured greatly, and it's an ongoing process for us — always looking to improve the movement and motion."
Compatibility with other doll lines' accoutrements is another focus that increases Emperis Dolls characters' versatility. "They can share fashions and accessories with other makers, depending on the cutting and materials," Ooi said. "As to fabrics, we have chests bursting with so much that it's a doll-fashion designer's heaven. We both are avid collectors of fabric wherever we go — even on holiday, the sampling and buying doesn't stop!"
As partners both in business and life, Ooi and Kelso find joy in collaborating on their shared vision of doll-based beauty. They basically follow the same process for all of their creations, although the completion time for designing and production-casting a new doll requires at least a year. "A new doll idea starts with sketches, mood boards, life inspirations, etc.," Ooi said. "From these we get the fashion look, material choices, face-up look and blushing, wig style and hair color, accessories, first mock-up artist's proof, final choices, and final production mockup, which can be done in as little as eight weeks to around three to six months. However, OOAKs and commissions can take up to six months to prepare or maybe longer."
Having access to a UK-based factory makes the design-completion process for dolls and most of their components more effective and less time consuming for Emperis Dolls. Only shoes are outsourced because of their intricate nature, Ooi said. "Right from the onset, we knew that we wanted our dolls designed and produced in the UK. Initially, it proved difficult to find casting companies within the UK. We kept being told we should look to China the same as others do. However, that's not what we wanted. It took quite some time to find the amazing company that we now use." In addition to Regina, recent Emperis Dolls releases include Gemini, inspired by Ralph Lauren male models, and Vanity, part of a new vintage line based on the classic look and style of 1950s female sirens. Meanwhile, the physique design and refining continues in full force.
"This year we are hoping to finalize the Legacy 13-inch male doll," Ooi said. "He has been in development for quite some time and was delayed a few times due to the pandemic. This year will also see the next development of our 12-, 16-, and 17-inch female and male dolls. The males have more of a defined body, rather than the current athletic look. The ladies are getting another twist of joints that will provide greater posability and fluidity of movement."
Ooi and Kelso offer an invitation to collectors who haven't discovered their line, as well as gratitude for those who have. "To anyone new, we would say, 'Welcome, one and all. Come take a look at our dolls — you won't be disappointed,'" Ooi said. "To our existing collectors, we would like to thank them for showing their love and appreciation for Emperis through their continued collection of our creations and their ongoing support of the House of Emperis. Truly, we are blessed, as without them there would be nothing."
Emperis Dolls
www.instagram.com/emperisdolls