Did you have an imaginary friend? I suspect that most of us had that special invisible pal who accompanied us on bike rides, strolls to the park, and kept us occupied during endless family car trips ("Are we there YET? It's been 30 minutes!"). My daughter has purported to have several incarnations of a make-believe pal, but her roster of fictional friends changes and no one seems to stick around for more than a season or two. However, she's recently begun to read chapter books on her own—she's in first grade—and now she has developed a hankering for a new kind of wishful friendship. She'd love for her favorite heroine—Junie B. Jones—to be a real-live girl. She said to me the other day, "Mommy, I wish that Junie and her family could live next door to us, and then I'd be able to know her for real. I know we'd be best friends."
That's such a sweet sentiment, and I recalled how I was smitten with different characters from my elementary-school book-reading days: Harriet the Spy, Cathy Leonard, Scout. It would have been great to know these young girls, and have them as next-door neighbors or as fellow uniform-wearing classmates.
There's a company called MerryMakers (http://merrymakersinc.com/index.html) and they have converted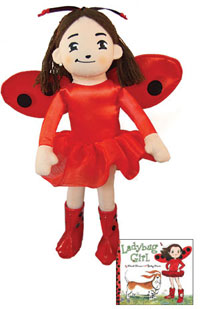 some of the best-loved characters from popular children's tales into dolls and other cuddly companions. I discovered them when I did a Google search to see if there was a Junie B. Jones doll to possibly surprise Jane with at the end of her school year. (I figured the doll would work as a stand-in for the real deal, and encourage her to keep up the reading, writing, and dreaming.)
Not only is Junie B.—a curious, quirky, pesky, opinionated first grader on hand—so are Ladybug Girl, Olivia, Skippyjon Jones, and so many other personalities that have filled up my daughter's bookshelves and bedtime rituals. It was amazing to see these illustrations brought to three-dimensional, tangible life. Good job, MerryMakers, for making kids' secret desires come true.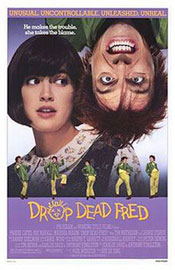 That got me to thinking about how even though we grow up—or at least grow bigger—do we ever lose that desire for a fantasy friend who knows all, sees all, but isn't seen by many others. (This has been explored in movies like "Drop Dead, Fred," TV shows like "Wilfred," and cartoons like "Foster's Home for Imaginary Friends.") For a lot of collectors, their dolls have stepped in as their "imaginary intimates." Certainly, the dolls are visible, but their significance and importance in the collector's life is below the surface. No one can really understand what binds the collector to her special charges.
Most likely, one of the reasons why there is such a boon in dolls being made in the likeness of celebrities, film characters, novel heroines and heroes, is that we all still have that first-grade desire to know these people, to share a conversation with them or, in some cases, to be them. The dolls that we buy might ultimately reflect who or what we wish we could have become or what we wish our life would have been in alternate circumstances.
Looking at it that way, our dolls are like totems from a time-traveling expedition. As we study what we've bought in the past, are currently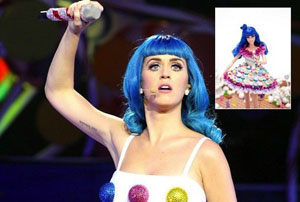 buying, and hope to acquire in the future, we can see how we've developed and evolved over time. (1998's Spice Girls are 2012's Katy Perry, for instance.)
As of this week—the third one in April 2012—my daughter is besotted with Junie B. Jones. I hear about the characters' family (including first names of her parents and grandparents), her foibles at school, her list of friends, and her comical mispronunciations and everyday misunderstandings. My daughter identifies greatly, and so a literary crush has been born.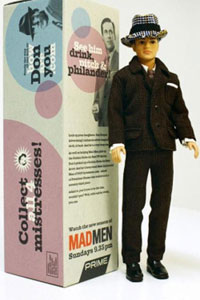 Over the course of a year, I, too, have experienced these immersions into other worlds and other times, and have found myself infatuated with make-believe personalities (the "Walking Dead" cast, Ru Paul's "Drag Race" fierce competitors, the "Mad Men" ad execs, and the "Hunger Games" top-notch archer).
I wonder which protagonists you, the readers, have found yourself taken with. Are there any characters out there—on film, in books, flickering on the TV at night—who have grabbed you by the collar and gotten under your skin? Though I'm definitely old enough to know that actors and actresses are not who they pretend to be, I must admit that I do have a hard time differentiating Jon Hamm from Don Draper—could anyone ever be better cast? I think this is probably the last vestige of the imaginary friend syndrome. Though I have to ask myself, why, in the world, am I choosing to be friends with someone who cheats on his wife, smokes two packs a day, drinks like a fish, and isn't who he claims to be? Seems like there is a heck of a lot to imagine about this particular imaginary friend.
When "Mad Men" finishes out this season, I imagine I'll uncover and wonder about a lot more.