A few years ago, a "parlor" game gained notoriety after being played on the Howard Stern Radio Show. It was called "Six Degrees of Kevin Bacon," and it was based on the premise that Kevin Bacon was only six names removed from every other personality in Hollywood. Because Mr. Bacon had appeared in so many movies, and in so many big-ensemble productions, it really was possible to link him to silent-movie stars like Gloria Swanson and action-film hunks like Jean-Claude Van Damme. Pretty amazing.
This past week, I've been living through my own version of the name game. But in my case, it's been "Six Degrees of Imagination." No matter where I've gone, or what I've done these past seven days, I have been surrounded by dolls, and more dolls. It's been very odd.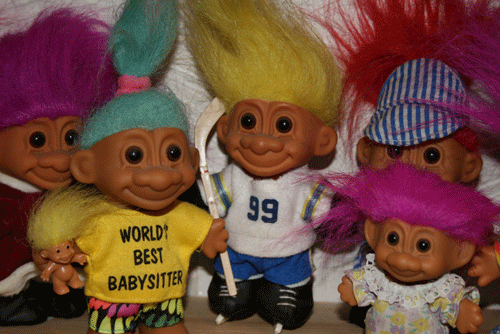 When I took my daughter to Girl Scout registration night, to find out what we need to do to get a Daisy troop up and running, the visiting Scout moderator launched into an inspirational speech about community service. And because we were all the moms of very young children, she highlighted the Brownies and their Doll Badge. She became quite passionate as she talked about how the Brownies construct faceless and genderless dolls that are packed up and sent to children's hospitals statewide. Children who are facing surgeries receive these dolls. Their doctors and caregivers draw on the dolls, highlighting where the operations and procedures will take place. Afterward, the kids are given the dolls and Magic Markers, and are invited to decorate these tiny people and bring them home as souvenirs from their overnight or weeklong stays. It's done as a way to turn a scary experience into something that can be placed into the youngest patient's hands and crafted into something manageable. The lecturer was so moved by her connection to this project that she was tearing up as she spoke, and so were some of the moms as they listened. It was rewarding to see how an auditorium of adults, who have placed playthings behind them, could still be touched by the power of dolls.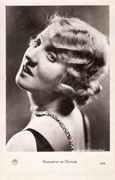 My next encounter was the very next day. One of my other jobs is in the realm of true crimes. I began research on a project involving an heiress who is 104 years old and is languishing in a hospital room in New York City. Her heirs and the state are investigating her treatment at the hands of her lawyer and her accountant. (Her family fears that her funds, which are enormous, are being whittled away by these two men.) What seems to be a straight-out struggle of one concern versus another interested party has become something much more intriguing and engaging. You see, the very fragile woman at the center of this courtroom battle, Huguette Clark, is a major doll collector. Bedbound and limited in her daily activities, she has a lawyer on retainer whose job is to scour auctions and bid on exquisite antique French dolls. Additionally, she has given dollhouses—some worth in excess of $10,000—to the children and grandchildren of her staff. It's said to be one of her favorite ways to show appreciation and gratitude. Her hospital room is decorated with her most precious doll companions, and this behavior is purported to be signs of "dementia, senility, and inability to tend to her own affairs." As a collector and a true crime maven, I'm keeping my eyes on this as it unfurls in the chambers of Manhattan's legal eagles. It was a surprising element in a geriatric procedural.
If that weren't enough, my next doll brushes occurred back-to-back on Twitter, the ultimate time-waster invention. One of the people I follow (I hate that term, it sounds like we are all drinking Internet Kool-Aid) is Josh Malina, a very funny, very quick-witted actor. He threw out a one-liner about Troll dolls, and I replied to him: "I C U like Trolls. R U man enough 2 b intvwd by DOLLS magazine about it? If so, write me back. Love 2 hear why and how you collect em." Yeah, I know it looks like a chimpanzee typed that correspondence, but everything on Twitter has to be 140 characters or less!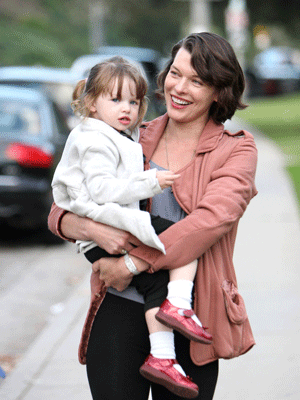 Malina wrote back to me directly! "I do love Trolls, and I'm man enough. I don't have much to say, except I've always loved them&always will. Colorful, funny-looking, mine." Wow! Not an interview, but it is a direct quote!
The next day, again on Twitter, I saw a reference to dolls on the news feed and sent a question to former model/now cinematic zombie hunter Milla Jovovich. Yes, she wrote back directly as well, telling me how she and her daughter are traveling the world as she shoots many feature films. The dolls that they take along are a bit of home and familiarity. It comforts them on long plane rides and in scary hotel rooms.
It brought me right back to the auditorium at Girl Scout night, and the roomful of women who were chatting excitedly about how a single doll made by a single Brownie can make a difference. It warmed my heart to hear this association stated out loud, and so earnestly, because all of us in the doll world have known that pearl of wisdom all along.
Photo Captions
Ailing and elderly, multimillionaire copper heiress Huguette Clark (far right) is at the center of a court battle over her legacy (worth more than $500 million). Her lifelong love affair with dolls is now being used against her in courts of law.
Always cast as a wisecracking supporting player, Josh Malina (top) has become a Twitter sensation. He recently confessed to the world his proud devotion to Troll dolls.
Globetrotting actress and mom, Milla Jovovich (bottom) has earned a reputation as one tough mama in the Resident Evil franchise. A dollhouse collector and builder in her personal life, Jovovich and her daughter, Eve, rely on dolls to turn their hotel rooms into tiny bits of home away from home.