Jungsuk Ko's Mazarine Blue Doll Line Evolves and Expands
By Wil Peterson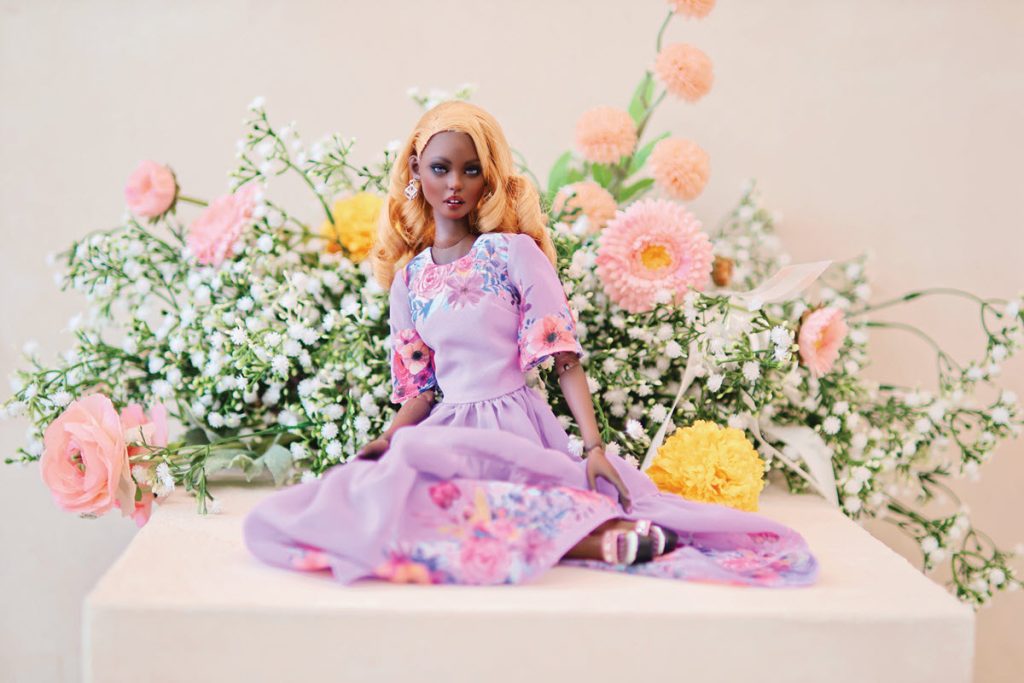 Collectors often see dolls as things of beauty. Jungsuk Ko views them as works of art — vehicles for artistic explo­ration and expression. This mindset motivated him to become a multitalented force in the doll-design arena.
Constantly Creating
Perhaps best known for his high-fashion Mazarine Blue ball-jointed dolls (BJDs), the insatiably curious, technically profi­cient, and seemingly tireless resident of Seoul, Korea, has spent 15 years designing and refining female muses. This intense pas­sion has led him down several interconnected paths in recent years. "I have three jobs, but they are all about dolls. I make and sell my own dolls, not only fashion dolls but also other BJDs," he said. "I also sculpt dolls as commission work for other people or other BJD companies in Korea and Japan. And I've been tutor­ing many people about making dolls in 3D modeling."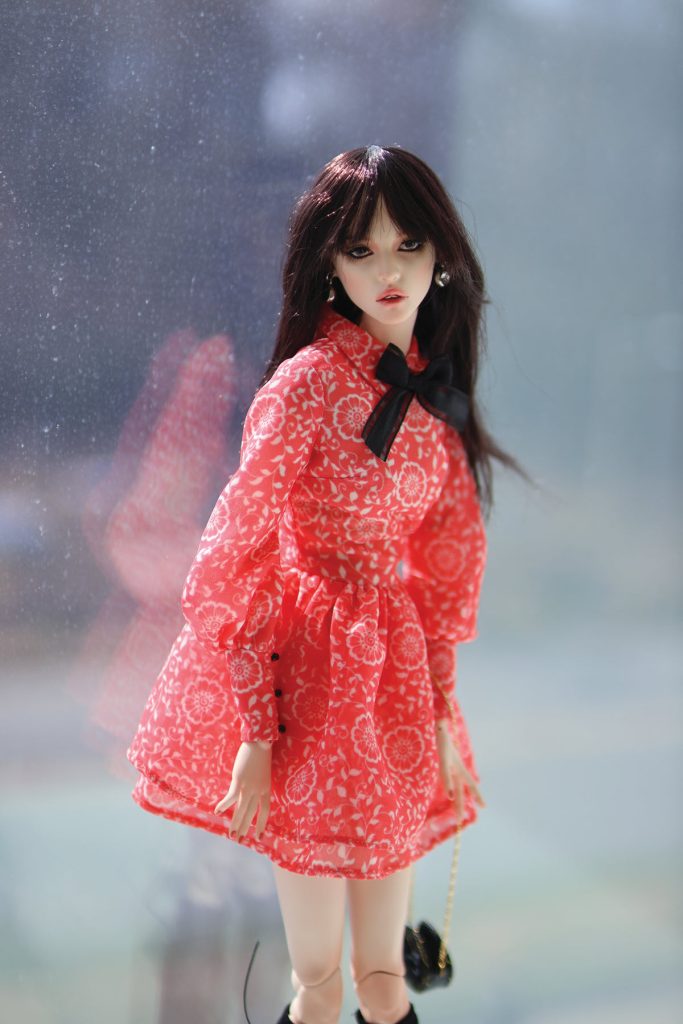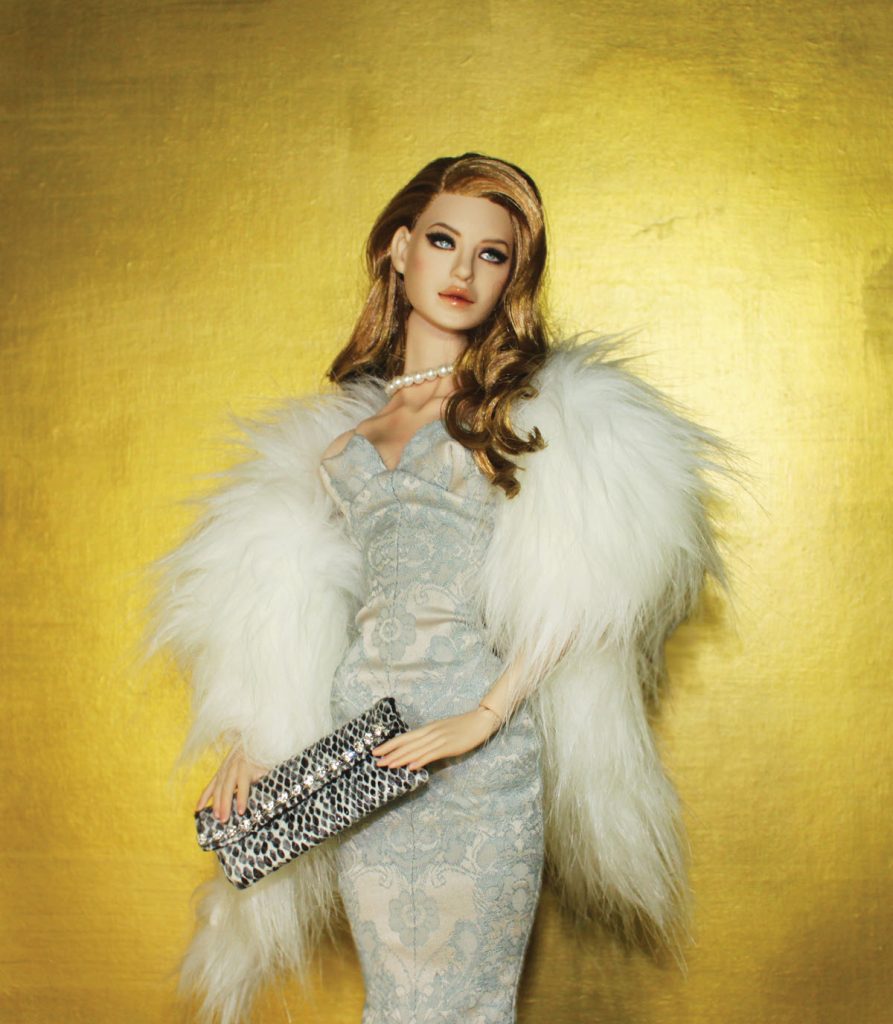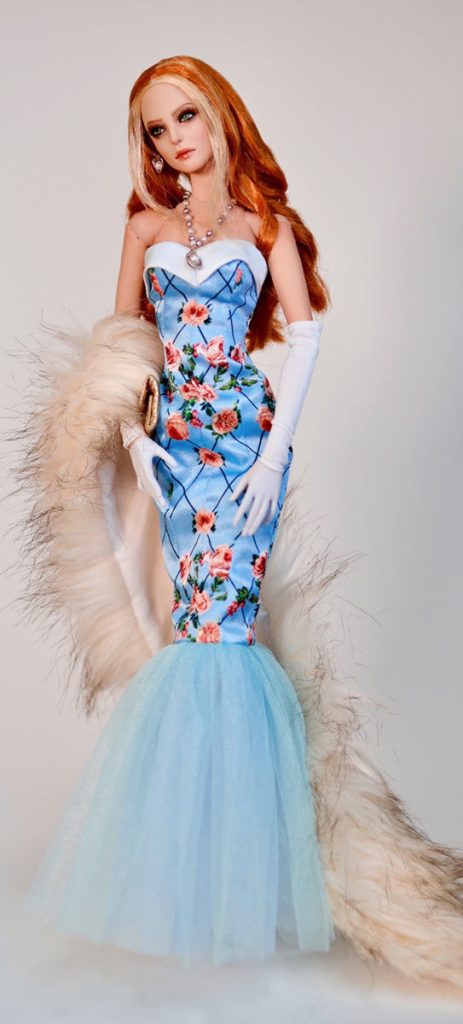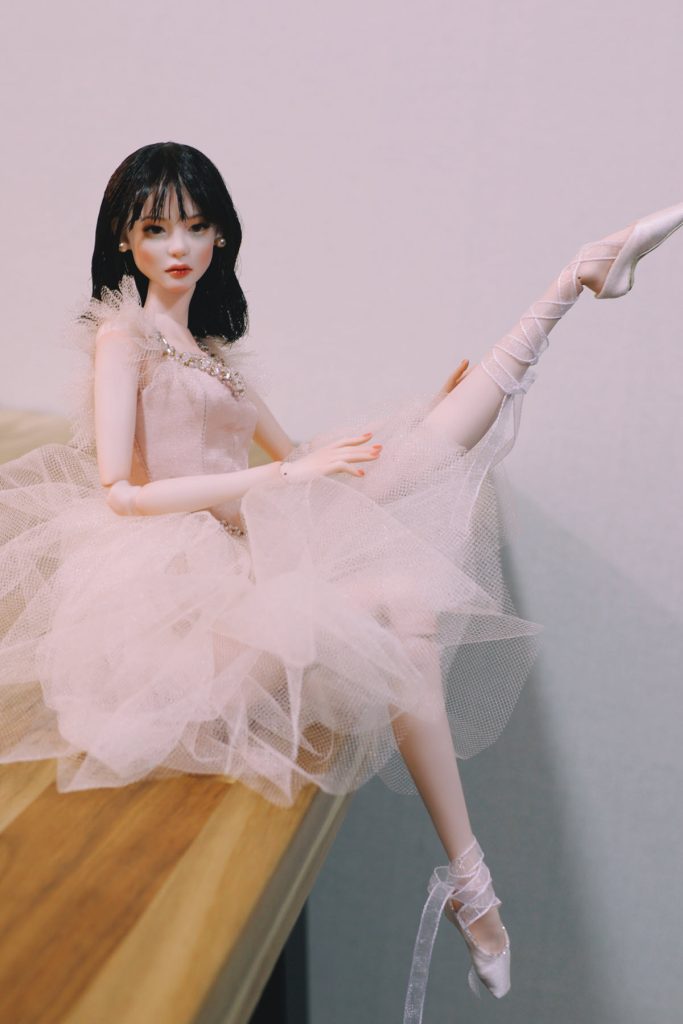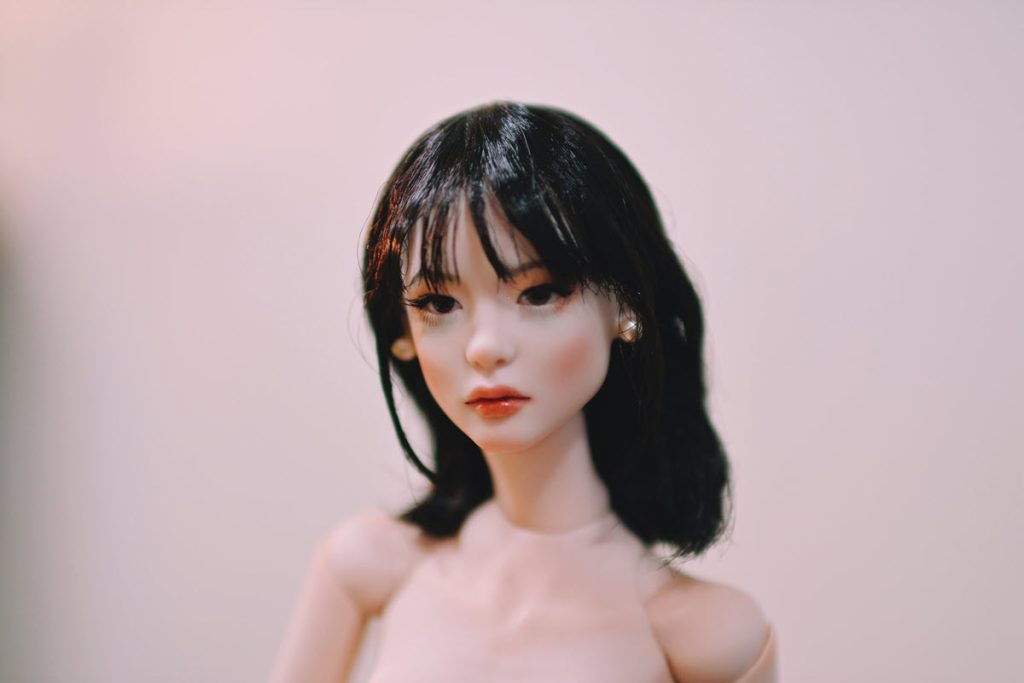 Jungsuk, who is also known as Mazarine or Mazarine Blue — a name in­spired by a species of blue butterflies, has created numerous BJDs of varying sizes (20 cm to 70 cm) since 2008. This year, he introduced four 41.5-cm resin models: Ivy, Marion, Lluvia, and Ava. Each doll has 24 points of articulation and comes with luxurious wigs, colorful ensembles, accessories, and additional hands. The original plan was for there to be a trio of characters (Lluvia, Ava, and Ivy), but production delays for project components resulted in Marion's last-minute addition to the lineup. "She is a little bit different from my other dolls because she has more of a dolly face when comparing her to other dolls for which I made a strong jaw or cheekbones," he said.
Meanwhile, an in-progress BJD will feature a ballerina theme, including bal­let feet. The ballerina's inserted-eye feature, a first for the artist, is admittedly a gamble of sorts. "I know some collectors don't like glass eyes and say it's kind of creepy, but I had to try," he said. "They can make more facial expressions than just painted eyes. I'm glad about how it turned out."
Mazarine designed the doll in 2022 and oversaw the prototype's production this year. "Basically, I was inspired by Jung HoYeon, a Korean top model who appeared in the Netflix drama Squid Game," he said. He did the doll's face-up, just as he does for all of his BJDs, but he regularly recruits expert assistance for fashion components. "I have a very talented doll dressmaker in Korea," he said. "As we work, she learns from me and I learn from her. She does exactly what I want."
A personal studio in his home city provides the ideal environ­ment for the artist to expand upon an impressive base of doll-related knowledge and expertise. That includes making fiber art, his own fabrics for fashions. "As time goes by, I get more interested in various arts and I want to mingle them into my dolls more and more," said Mazarine, who also designs wigs, shoes, and other accessories.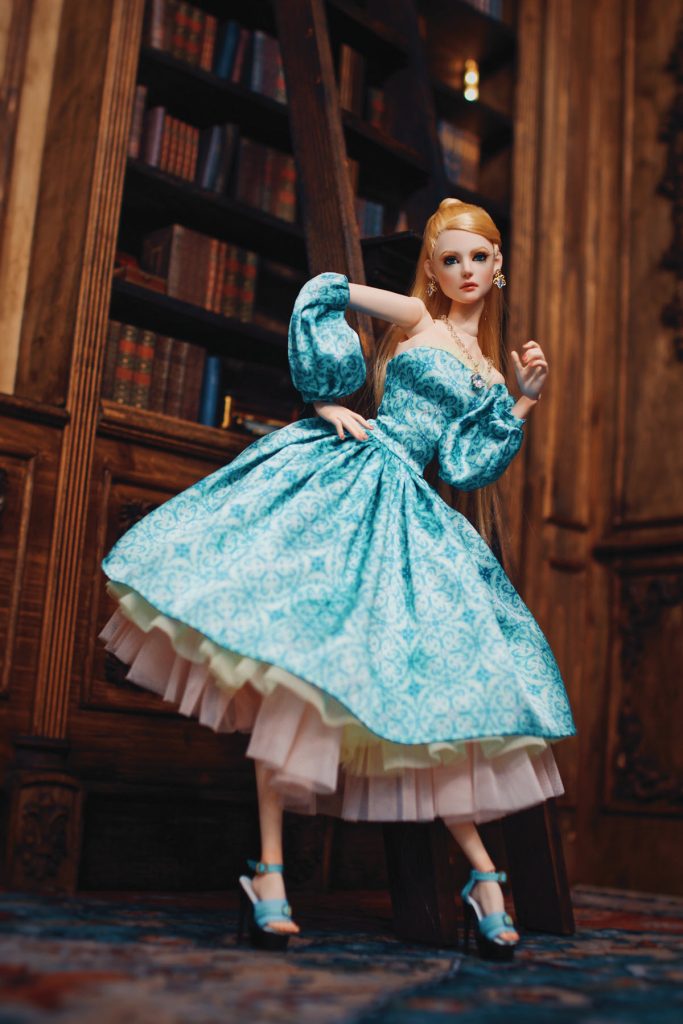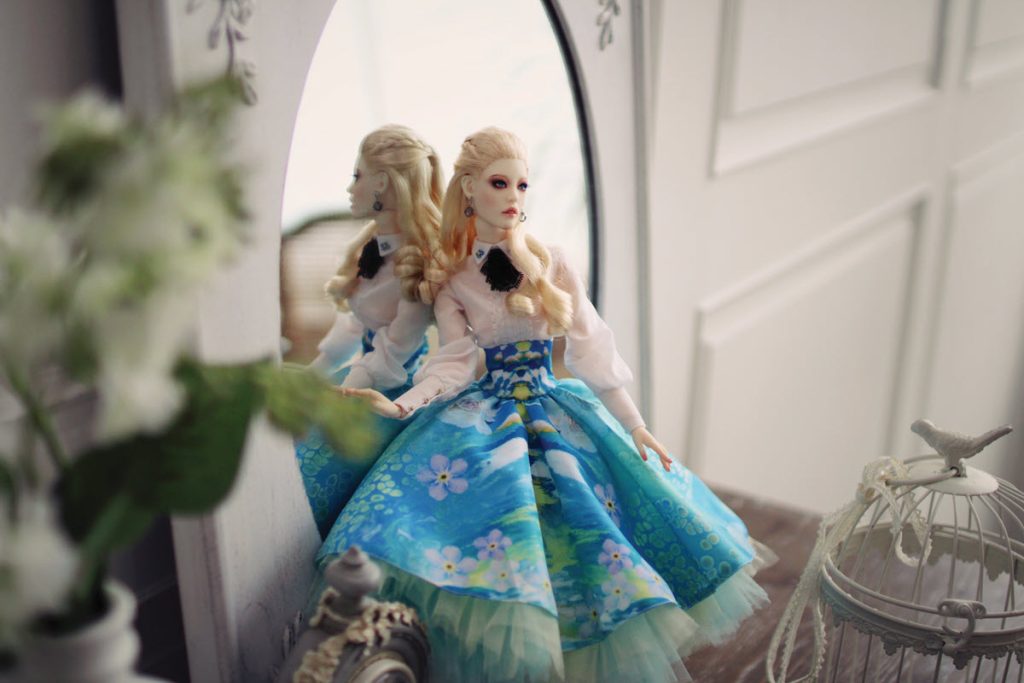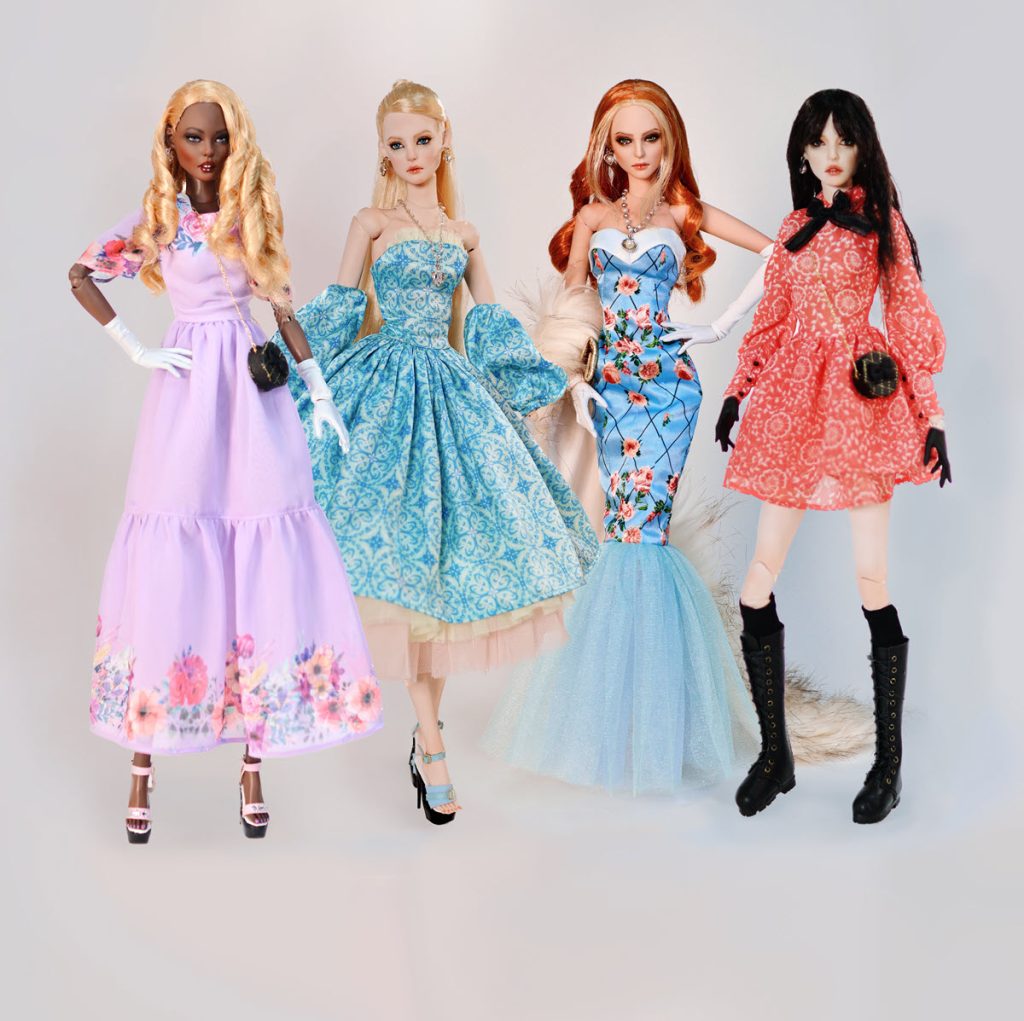 An Ongoing Journey
Mazarine's interest in dolls stems from his teenage desire to dress American and British pop musicians. Since life-sized man­nequins were prohibitively expensive, he settled for sewing Barbie-scale fashions. Eventually, he decided to make 40-cm res­in BJDs while majoring in fiber art during his university years.
From the beginning, articulation was a top priority for Mazarine. He increased both the posability and height of eventual releases, such as 43-cm fashion BJDs Carmen and Madison. But finding a proper balance between form and flexibility was challenging. "I made lots of body details that other dolls didn't have then. I made cervical vertebrae and lots of muscles here and there," he said. "I wanted them to look like tall supermodels, but it was kind of new, so some people told me it was kind of too much for them. My newest dolls have those details, but I made them more natural and beautiful."
Mazarine's upcoming project in 2024 will combine his love for dolls and art. He plans to have a solo exhibition in Insa-dong, the famous art street in Seoul. "It's not just dolls. It will be fine art. It will be art of sculpture, fiber art, metal crafts, and haute couture with a very deep and spiritual story," he said. "And if it goes well, I'll do more exhibitions."
Mazarine Blue Doll
mbluedoll.com