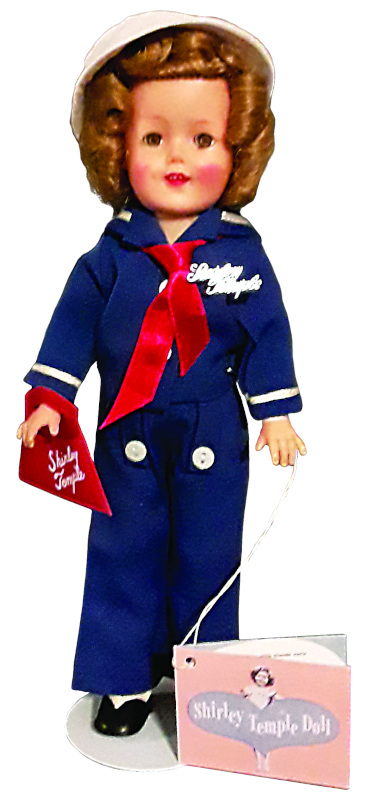 By A. Glenn Mandeville
Q: A longtime friend of mine recently went through the dolls that her mother left her some time ago. My friend is basically a Madame Alexander collector. She found and gave me this Shirley Temple doll that is dressed in what I presume is the sailor suit from Shirley's movie Captain January. The doll is about 12 inches tall. She is all vinyl, with rooted hair and sleep eyes, and has her original box as well. I was aware of this fashion being all white and have never seen it in blue, but this one is tagged and obviously is original. What can you tell me?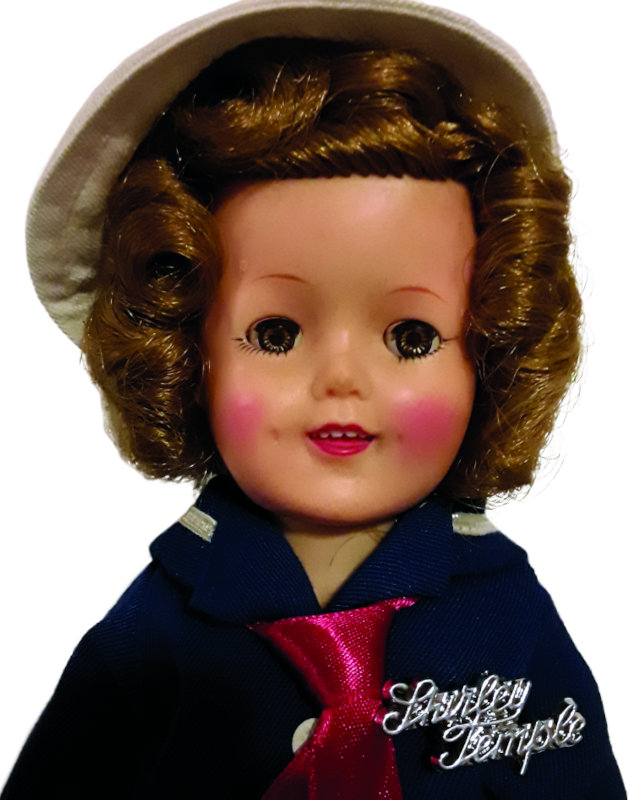 A: What a nice friend! Yours is indeed an Ideal Shirley Temple and is in perfect mint condition. This model doll is from 1957 to approximately 1961. I found a full-length photo of your doll in the white Captain January sailor suit in the 1957 Ideal catalog, but there is no mention that this fashion was available in blue. However, many of the fashions illustrated, not only from that year but all the years of production, came in color variations and even variations in print fabrics.
One velvet pinafore dress also illustrated in that catalog has been documented in seven different colors. Keep in mind that Ideal was in the business of making children's toys and thus used many variations during production.
Your doll has all the extras that increase the value. Those include the signature purse, Shirley Temple signature pin, the wrist tag, and the box. Because of the outstanding condition of your doll, I would value her at $150. Vinyl editions of Shirley Temple dolls are a bit undervalued at the moment, in my opinion, but there are signs of private recent sales which indicate that market is on the rise.
I personally have only seen the blue variation on two other occasions, so I believe it is more difficult to find than the white version. Your friend gave you a wonderful gift that you can enjoy for a long time.
A. Glenn Mandeville is the author of numerous books on dolls and doll collecting and writes his Curious Collector column for each issue of DOLLS magazine. Send your queries about vintage and modern dolls, with photos, to Curious Collector.
Subscribe now to get access to DOLLS online archive of past issues!