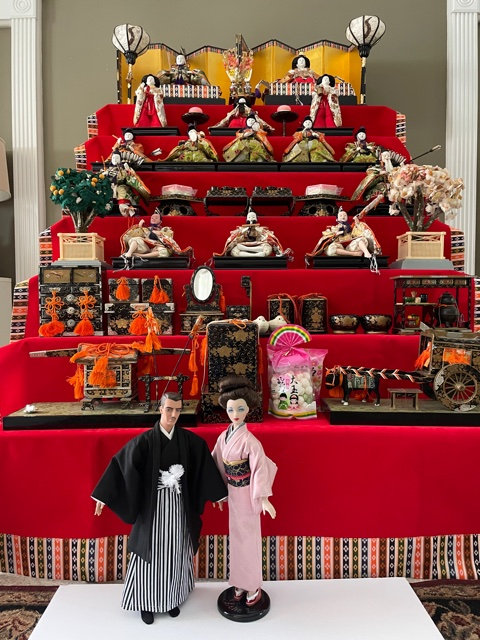 More and more collectors are sending in photos of their dolls celebrating a variety of holidays. We're grateful to Yuko Waugh for sharing these photos and information about this Japanese holiday, in which dolls play an important role: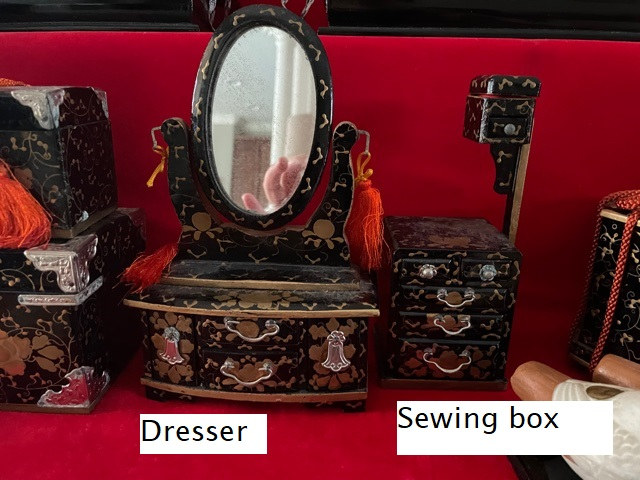 "This is for the Hina Doll Festival which is celebrated on March 3 in Japan every year. It is the day we pray for healthy growth and happiness for young girls. It is also called Girls' Day or Peach Festival. Most families with girls display dolls called Hina Ningyo.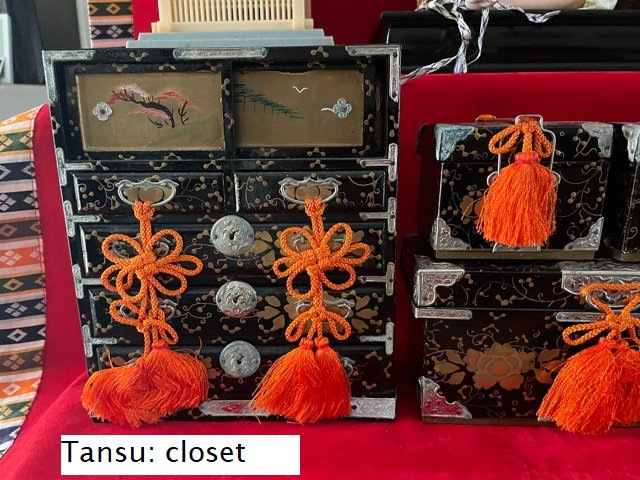 "The dolls depict the imperial court. The top tier has the emperor and the empress, dressed in traditional clothing — kimonos. The second tier has three court ladies who serve rice wine. The third tier has five musicians. The fourth tier has two generals, who will protect the emperor and the empress. The fifth tier has three servants, who carry an umbrella, a parasol, and the shoes for the emperor. The sixth tier has household goods for the empress. Please note that all the furniture has actual working drawers and sliding doors. I made a special kimono set for Trent and Gene to celebrate this special occasion."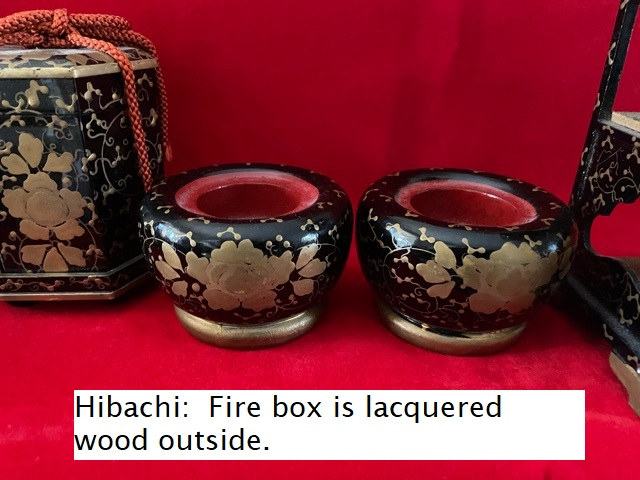 More holidays are coming up! You can participate by sharing your festive doll photos using our online form.