By Pam North
With a solid background in the arts, Tiffany Campbell quickly picked up the technical skills she needed to become a successful reborn artist. More important to her, she said, is continuing to keep up with the demands of being a wife and a mother of two children at the same time.
"The biggest challenge I face is not so much the craft itself, but keeping a healthy work/life balance," Campbell said. "I love what I do, and I want to create as much as I can, but I also know that my kids are only children once, so I want to be present for them as much as I can before they grow up. I volunteer a lot with their school and after-school activities, which takes me away from my work at times, but overall I try my best to have a good balance in my life."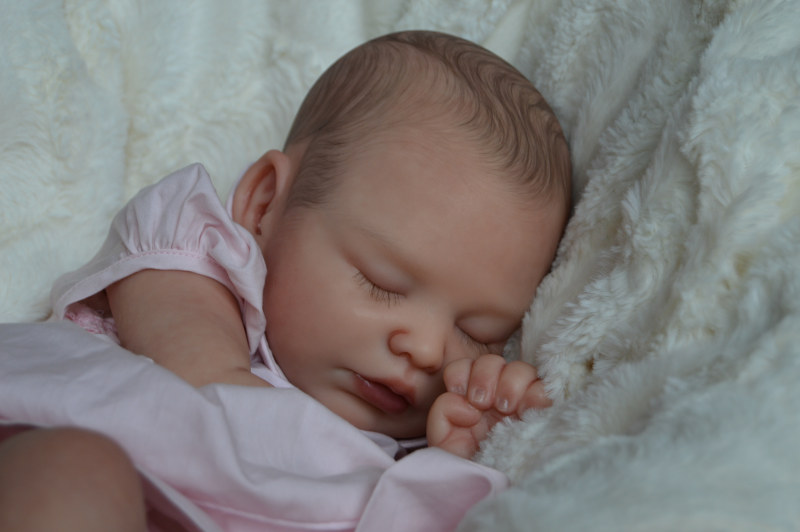 The artist, who lives in New Jersey, earned a bachelor's degree in visual communication, concentrating on graphic design. Her work for an East Coast department store, which included dressing mannequins and decorating window displays, as well as her courses in sculpting, painting, drawing, printmaking, and photography gave her a solid foundation to build on when she entered the world of reborn dolls after stumbling across a video on YouTube that introduced her to the concept.
She'd always gravitated towards people as the subjects of her artwork, and her previous training and experience lent itself well to developing the skills she'd need for painting and finishing reborn dolls and then to begin sculpting babies herself. She began her dollmaking adventure in February 2013 with her first reborn, Molly. By spring 2015, she'd begun sculpting her own editions to be produced in silicone. "At the time I had no idea where this new discovery would lead," she said, "but since then I have created well over 150 reborn babies and released several original silicone editions and one vinyl of my own."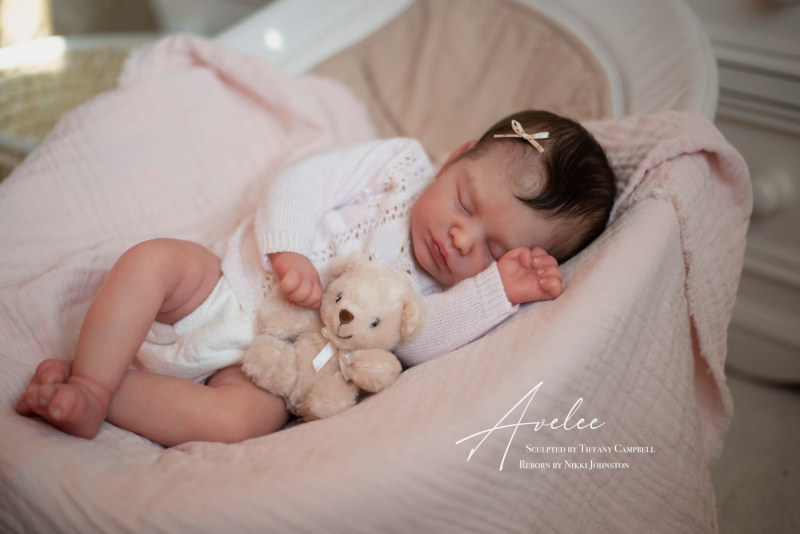 Campbell's children provide much of her inspiration, she said. "Their features come through a lot in my art. My son's facial features turn up often in my sculpting, and I paint one of my daughter's signature veining patterns on all of my dolls." She views her dolls as a great way to capture those first precious memories of a baby's innocence in a lasting, tangible form.
Campbell's most recent release is her first vinyl kit, Avelee, available for sale on her website and through select dealers worldwide. "I loved creating her kit, and I look forward to creating another vinyl kit in 2020," she said. "I am holding a prototype contest to celebrate the release of Avelee; it is open to those who have never done a prototype before. The contest winner will have the chance to paint a prototype for my next vinyl kit, due to be released in 2020. More details on how to enter can be found on my website."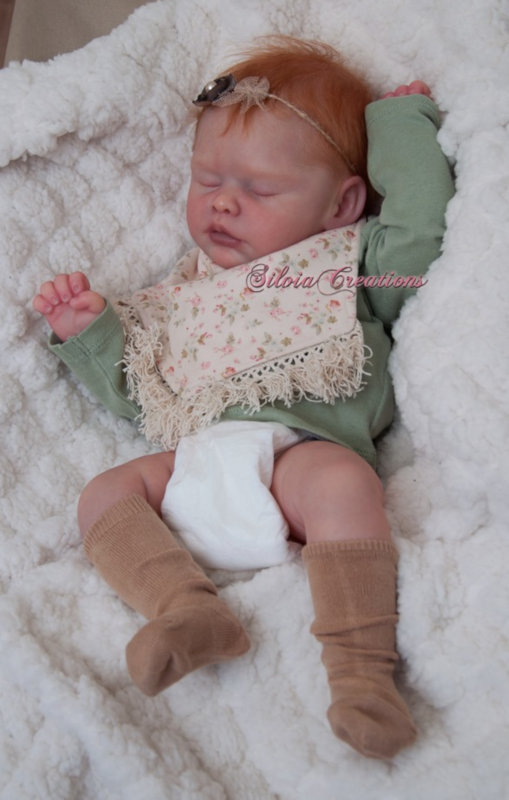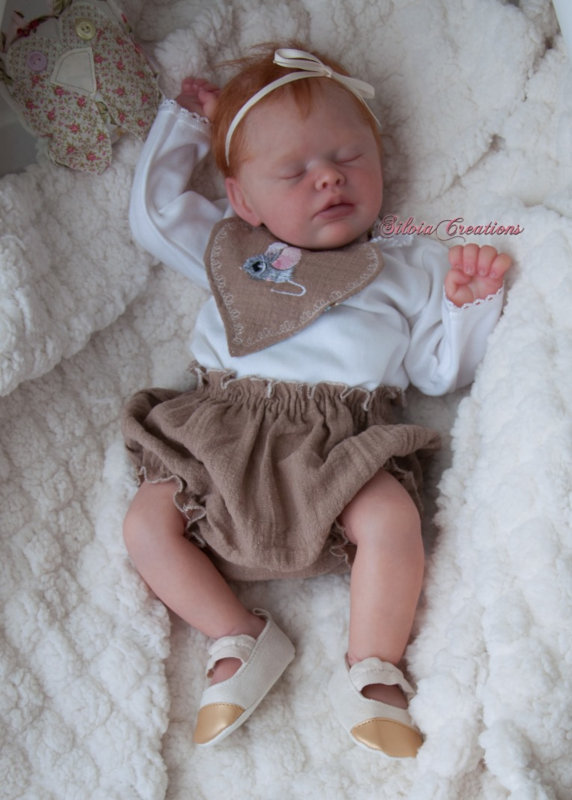 All her babies reflect quality craftsmanship, love, and care. They are cute, snuggly, and are weighted so that when one picks them up, they feel as close as possible to a real baby. They are accented and enhanced with quality paints, and their rooted hair is made from premium mohair. The result is that her babies can be enjoyed as heirloom pieces and huggable art for years and generations to come.
"What I cherish most about dollmaking is so much more than just the dolls themselves," Campbell said. "I love that I am able to deliver happiness to someone's heart, that my art can give a joyful experience — it is the most rewarding feeling! I also enjoy the sense of community built around my babies, the wonderful friendships, and the overall positive atmosphere of being part of the doll world. Dolls will evolve over time and change in the media, but as long as there are people on this earth, we artists will make dolls for them to love!"