By Jan Foulke
Q: I am new to collecting antique bisque dolls, and I have a lot to learn! I have heard collectors refer to "dolly face" dolls. What exactly does that term mean?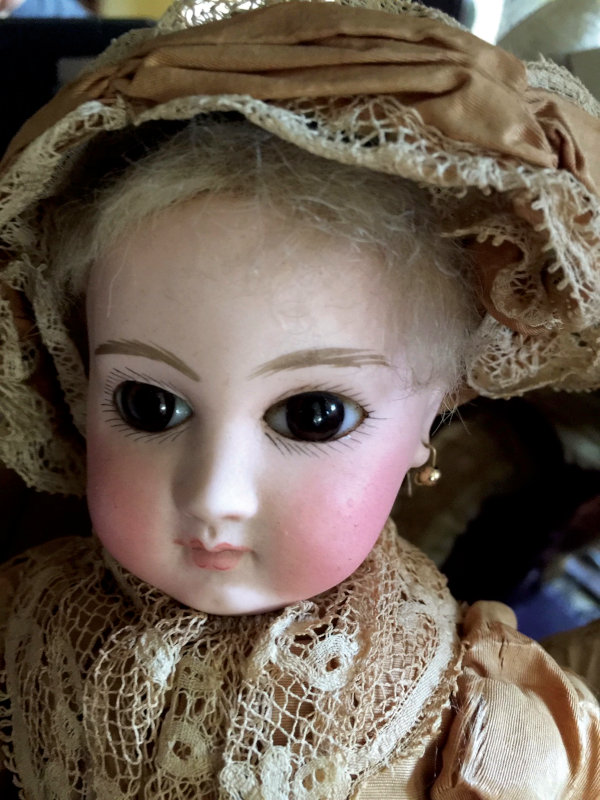 A: A dolly face is the basic bisque-head child doll made from about 1877 until the 1930s. She simply looks at you with an expressionless face. It may be sweet or pretty, but it has no emotion. Sometimes there may be a hint of a smile, but for the most part, it is a vacant look. She doesn't laugh, cry, or pout. These expressions were left to the character dolls that were introduced in 1910, with faces modeled from real children. The character dolls did not replace the dolly faces; they continued to be produced, but in smaller quantities.
French doll manufacturer Emile Jumeau claimed to have invented the dolly face model. In 1878, he won a Gold Medal (Medaille D'or) at the Paris Exposition for the new doll design, which he called a bébé and was what we would call a child doll. This new doll looked like a small child and was presented on a new type of fully articulated wood-and-composition body designed in chubby child proportions.
Up to that time, whether of German or French manufacture, dolls had been primarily lady models with shoulder heads on kid or cloth bodies. Though some German makers were producing a few child head designs, with chubbier faces and short hair, they were not attempting to make compatible childlike bodies.

This new bébé concept rocked the doll manufacturing world. Not only was the head a revolution, but the body was a whole new innovation, with full maneuverability because it was jointed at neck, shoulders, hips, and knees. And it was made from a hard substance — molded composition and wood. Composition was made from a mixture of wood pulp, sawdust, glue, rags, and other substances.
Within months of Jumeau's introduction, bébés became all the rage, and other makers jumped to design their own versions of this new innovation. It didn't take long for German doll producers, always very competitive, to take note of the tremendous success of the new designs and to start making their own models. Thus, we have German as well as French dolly faces.
Competition was quite keen between the two, but the Germans opted for what they could do best: manufacture a large quantity of dolls cheaply. They left luxury up to the French. (French goods in general, not only in dolls, had the connotation of being the best quality and the most wonderful in the world.)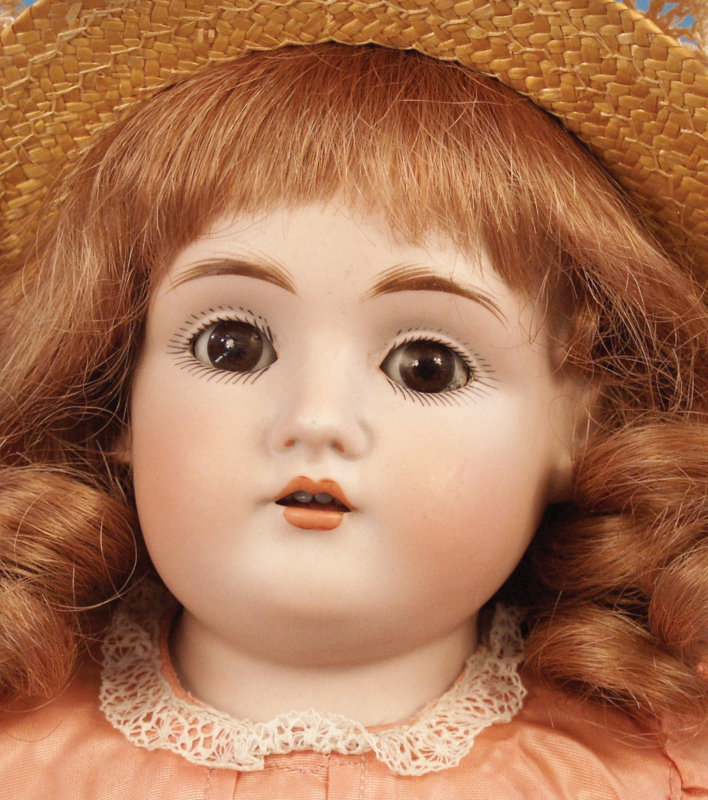 The early French dolly faces had fixed glass eyes and closed mouths. So did the German designs, although German makers were quick to develop and make widespread use of weighted glass sleeping eyes. The blown-glass eyeballs were mounted on a wire mechanism with a weight attached, which allowed the eyes to close when the doll was laid down. French makers came quite a bit later to this innovation. They opted for hand-blown paperweight-style eyes that had a clear coating of glass over the pupil and iris, giving the eye depth, like a paperweight has.
The Germans also pioneered the invention of the open mouth showing teeth. An 1888 advertisement from Kestner & Co. porcelain factory notes bisque doll heads with inserted teeth. This is the earliest date I have found for this invention. There was an opening cut in the mouth. Teeth were either molded as part of the design or they were separately made from porcelain and inserted manually.
Early examples have inserted square-cut teeth; a few are sometimes found with both upper and lower teeth. The square-cut teeth are quite desirable to collectors. In a reversal of today's doll market, in an 1888 Ridley's Fashion Magazine, an open-mouth doll was priced higher than a comparable one with closed mouth. After all, the open mouth was a new invention.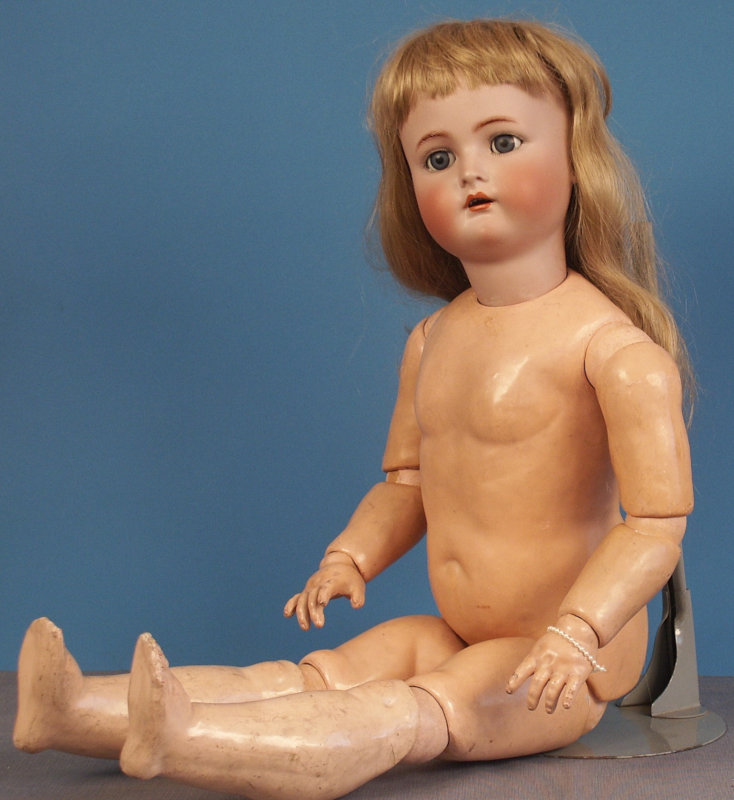 Youth's Companion in the same year described its premium doll for that year as having "lips beautifully moulded and slightly parted, showing pearly porcelain teeth which have been naturally inserted." By the early 1890s, all of the German dolly faces had open mouths, while the French for the most part were still making closed-mouth dolls.
The Germans produced the basic bisque-head child doll, but with their vast natural resources — supplies of kaolin (white clay used for porcelain) and wood — and their virtually unlimited supply of cheap labor, the German could sell their dolls at a much lower price than the French could. Hence, German dolly face dolls flooded the market and are in plentiful supply even today.
Jan Foulke is an authority on antique and vintage dolls, with over 40 years of experience in the field. She's the author of the full-color reference book "Jan Foulke's Guide to Dolls" and writes the Antique Q&A column in each issue of DOLLS magazine. Send your antique doll questions to Jan Foulke.