(Shawna Clymer)

Photos courtesy of Clymer Creations
Now that the school year is about to kick off once again — and, yes, "kick" is the perfect word, as in a mule kick to the system — my children are reconciling themselves to having to return to the productive lives of elementary-school students. Gone will be the long, lazy, hazy days of summer — lounging for hours before the TV or video game console, reading books for the pure pleasure of it, playing with friends, visiting with cousins, and taking family day trips to see unexpected and interesting places. (Yep, we did the circus, the Renaissance Faire, historical villages, multimillionaire mansions!) Now the kids are going to have to buckle down to a concrete schedule. Like my daughter said, "Fall means FALLING back into routines!"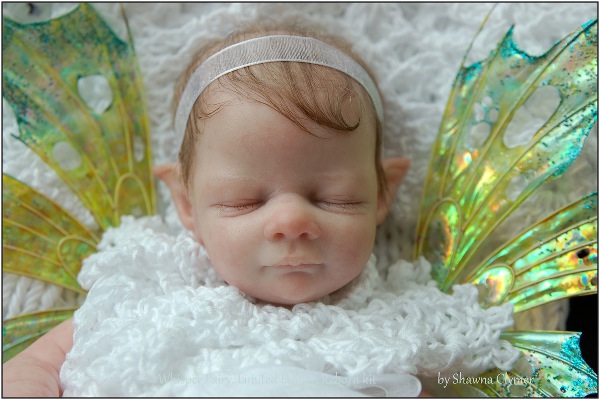 (Whisper)
That notion of having to toe the line — to do what is expected of you, whether you like it or not — is something that doesn't only afflict grammar-school students. It's something we're all aware of, and it's a plight that doll artist Shawna Clymer knows and articulates empathetically. "My life changed when I entered the world of reborners," she states earnestly. "Since, beginning in 2001, with just a few other reborners, I have watched this art grow so much over the last 15 years. The art has evolved into a breathtaking art with an ultimate realism that seems to be forever evolving."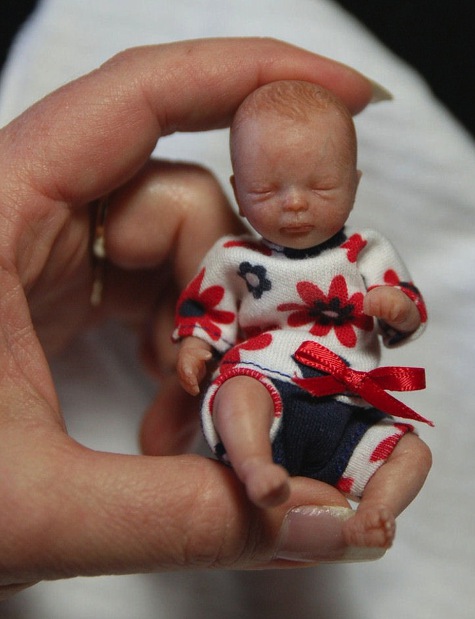 Clymer shares how she has witnessed an array of talented men and women who have become liberated by their immersion in the reborn-doll world: "I have watched as reborners have turned into sculptors and business owners. There are so many successful people in this art, and they are no longer working for someone else. They are not missing out on their children's milestones. They are now self-employed artists! Many have been able to quit jobs they hated, and can now do something they love. They are involved with an art that drives them and makes them HAPPY!"
Clymer considers herself one of those folks who has found freedom and self-expression in becoming a doll artist. Rather than just dreaming about doing it, or dabbling at it as a hobby, she placed confidence in herself and pursued her talent and her ambitions. "Even before I began to sculpt original dolls, and I was reborning other artists' creations, I would sculpt ears onto Berenguer dolls to turn them into fairies. Fantasy babies are always my favorite ones to create. I love to make fairies and mermaids."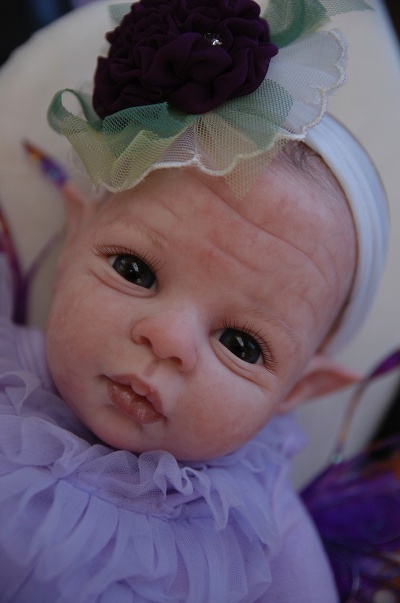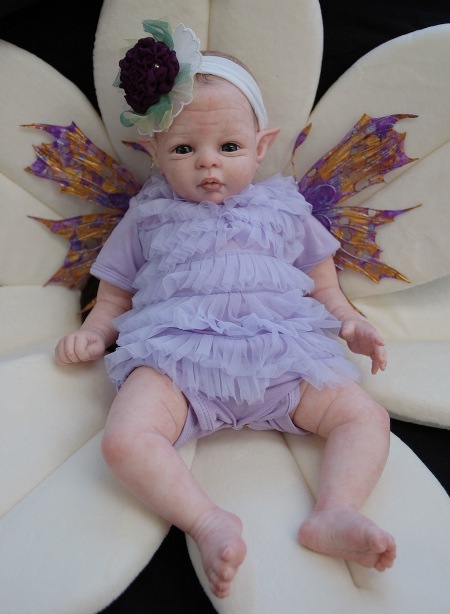 (Violet Fairy)
Self-taught, Clymer only had a basic art class in the ninth grade. Everything she has learned in the world of reborning and original sculpting/designing stems from her own inner creativity and resilience. She admits that she must have an artistic gene ("There are artists on both sides of my family, nearly all are painters") and she is not afraid to work and to challenge herself frequently. "When I started reborning in 2001, there were only a handful of artists. Truly, there were less than 200 listings for anything reborn-related on eBay," Clymer recalls. "Now, the art is worldwide, and it is really amazing. There are literally thousands of artists now who are doing it. What I have learned is that there are no shortcuts. Try as I may, I have not located any such secret. The best advice I can offer anyone who wants to pursue an artistic life is practice, practice, practice. The more you sculpt, the more you learn!"
Her hard work and commitment to excellence have been rewarded with a slew of awards from DOLLS magazine in the Fantasy categories. Her work strikes a chord with her collectors and loyal fans and followers. "I love to hear that my creations have made someone smile or have brought back special memories for them," Clymer shares. "It makes me happy to see how my work has a positive effect on people."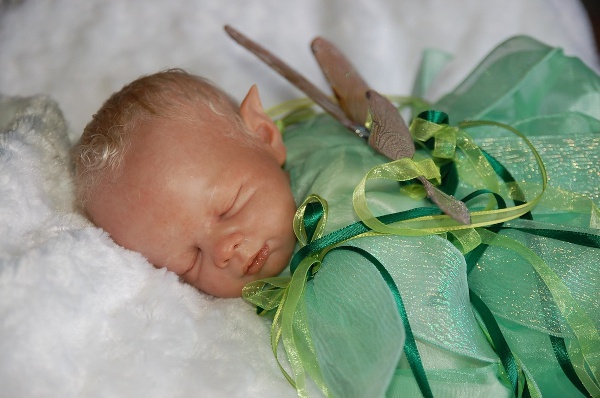 (Summer Fairy)
She's even seen that large helping of "pride and joy" served up in her own household: "My husband, my son, and my daughter have always been supportive of my art. However, and my husband will now admit it, he did think I was a bit crazy when I was painting dolls all the time. Despite his feelings about my art — and my sanity — he was always supportive of me. Now he brags about my art all the time, far more than I do! My son also helps me out, from time to time, by going to the post office or sorting kits when a new shipment arrives."
One of Clymer's dreams was to produce kits of her own original creations. She has attained that goal, and she is extremely proud that she has made that ambition come true. "When I first started sculpting, I knew that one day I would create fairy and fantasy sculptures as reborn kits. I'd make these not only for collectors but for reborn artists as well. I was thrilled — and I still am — to see that so many others love my Clymer Creations fantasy kits, too!" she enthuses.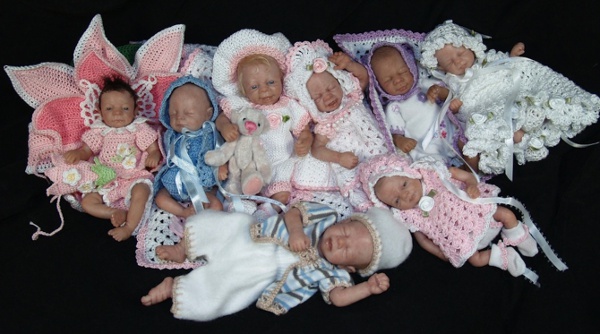 As a matter of fact, one of Shawna Clymer's most surreal experiences involved a proper, distinguished elderly gentlemen and a cradle of her babies on display: "One year at a local show, I noticed an elderly gentleman curiously looking over my bassinet of babies. When I asked if he had any questions, he asked if I was the artist. I confirmed I was. In awe, he said that they were so very realistically painted and he was very impressed. I thanked him for the compliment, which is when he then told me that the skin tone is hard to accomplish. He knew this firsthand as a retired mortician! To me, it was a very high compliment for which I was very flattered."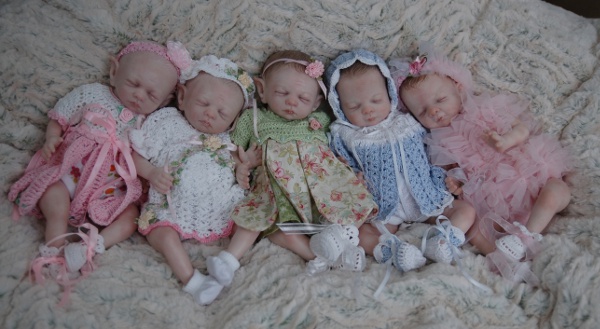 (Several versions of Laila)
That encounter says it all: Clymer Creations is a blending of the sublime and the serious, the unimaginable and lifelike reality. Her reborns, her original sculpting, and her kits are all ingredients that add up and improve the flavor of life.