(Little Sisters, polymer clay)
Photos courtesy of Lorella Falconi
Now that my children have returned to school, we are back in the swing of homework assignments nearly every single night — including weekends, too! One of the first projects they have to tackle includes a look back at their accomplishments from birth, right up to yesterday! Since they are still in elementary school, they don't have to wade through decades of achievements, but still the children do have to settle down and take stock of what they consider personal milestones. I can't wait to see what they select!
One of the things I like most about interviewing doll artists is learning about their individual high points and the unavoidable challenges that have befallen them along the way. An artist who is very talented and has endured moments of serene triumph and deep sorrow is Lorella Falconi. I have had the pleasure of showing off a lot of her work over the years, and I recently came across an archive of many of her past, beautiful renderings. Many of these dolls have not been published in magazines before, and they are a glorious reminder of how versatile her work has always been.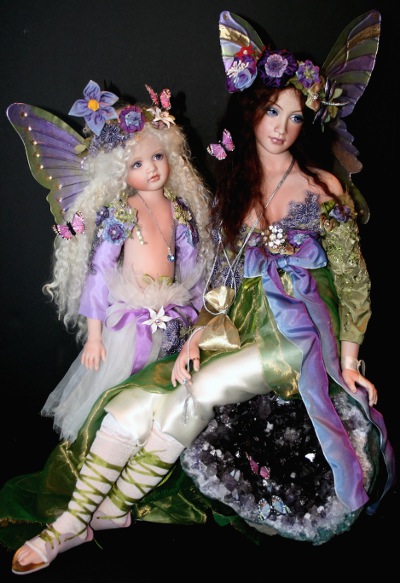 (Little Flower honors Lorella's patron saint, St. Therese, and poses with the Passion Flower fairy.)
Lorella's dolls run the gamut from adorable and whimsical to glamorous and dramatic. They showcase a woman who has a deep affinity for her subject matter. Whether she is creating a doll to honor a beloved family member or dreaming up a fictional figure to embody the hopes and wishes of parents everywhere, Lorella has always had her finger on the pulse of what collectors aspire toward. She knows what her customers desire. She knows what makes her followers happy.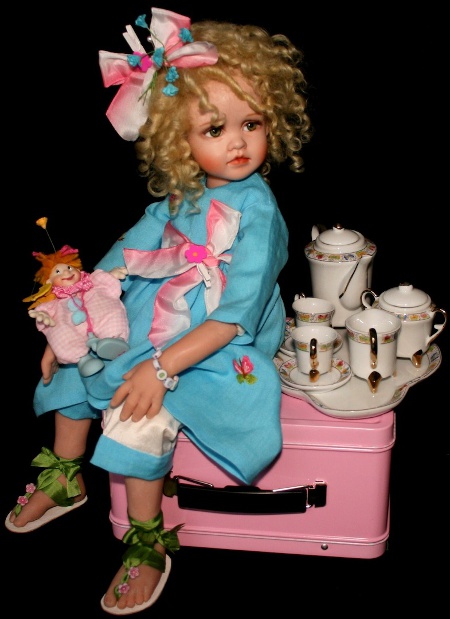 (An example of the artist's early porcelain work)
Growing up in Pescara, Italy, by the Adriatic Sea, Lorella was a child who felt and experienced things very deeply. She loved playing in the surf and combing the beach for found wonders. She also exhibited a talent for arts and crafts at an early age, and her family embraced her for it: "My fondest memories from childhood were me enjoying the simple things in life. I realized that I had an interest in the arts, and my relatives encouraged me to pursue it. My teachers also encouraged me, and the highest grades in my report cards showed that art was always my best subject. I had no real formal education in art, but I know that it was something that I always could do. It was a part of me!"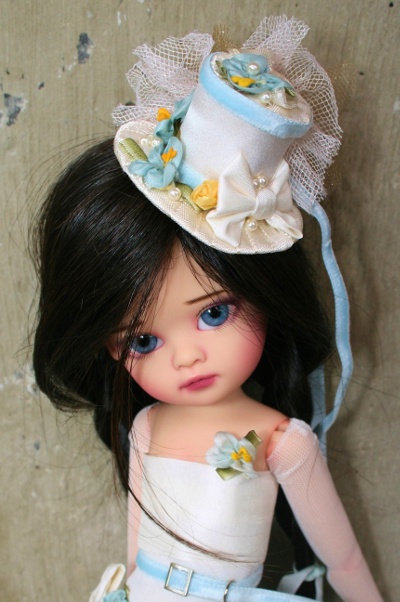 (Marie Claire is Falconi's Violet Skye sculpt done with a OOAK costume and faceup.)
That is one of the fantastic perks of looking back on your life — seeing when you realized you were following your destiny. For little Lorella, it happened right away. "For me, drawing and art work was a form of entertainment, and creating things gave me a lot of satisfaction. It still does," she has told me. "I'm a self-taught artist, mostly by trial and error, and I turn to books for occasional guidance. I am also energized by interacting with other artists, who share the same interests as me."
For more than 20 years, Lorella has been taking her inner musings and giving them outer realizations. She has been able to genuinely translate her most cheerful memories, as well as her most solemn ones, into doll form: "I get my inspirations from almost anything that catches my eye. It can come from my family and friends, or from music, or from everyday life. A doll can spring from just nothing out of the ordinary, to life-changing events that occur in life. My inspiration can be found in the happiest emotions, to the saddest ones, too. My dolls connect me to my life in that way."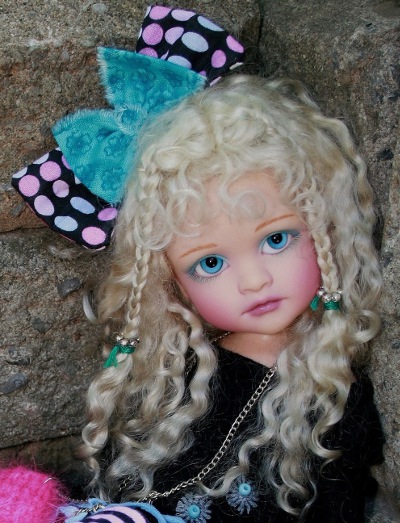 (Don't Stop Believing was made to honor her niece who passed away at age 27. The Journey song was her niece's favorite.)
Having grown up in the sunny climate of Italy, and then immigrating to Canada, where she raised her family, Lorella has both fire and ice in her veins. She is able to sculpt with a passion that is volatile and visceral. You see that she has left her heart and her soul in her accomplishments. She is also able to step back and design with a clear, cool, and aloof objectivity. She can do both with her work, which is a talent that demands admiration.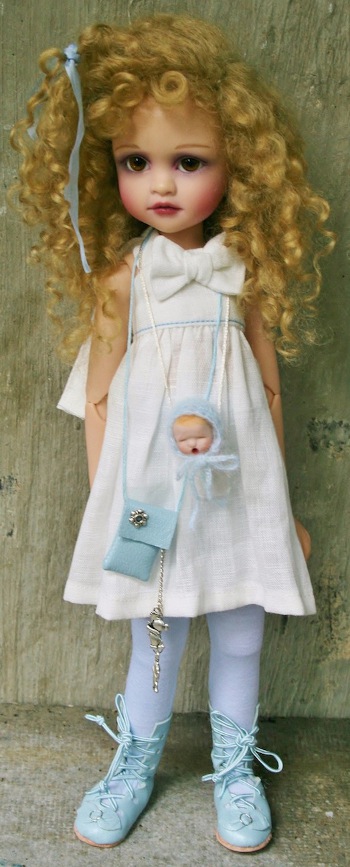 (Valentina Rose: Love is the Answer. The doll is named after Lorella's granddaughter.)
"What I've learned from being a doll artist for all these decades is that there are many different types of dolls, and there are many different types of collectors," Lorella has wisely observed. "We don't all like the same things, and that's a beautiful thing, don't you think? It gives all the artists a chance to express themselves in their own way. Plus, most important, having this diversity gives collectors an opportunity to experience the beauty of many diverse types of dolls. I am thrilled and honored that many of my dolls have been discovered by collectors and considered one of these diverse dolls that they want to own."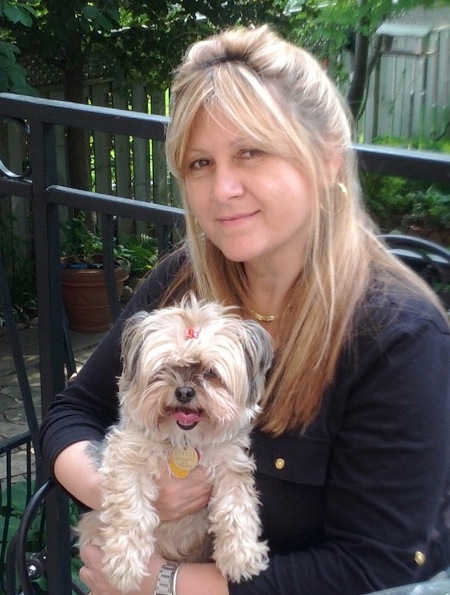 (Lorella Falconi)
When she regards where she has been, and where she still hopes to go, Lorella Falconi is still sure of one fact: "Doll making has given me the strength and the power to always go on. My dolls have given me much to rejoice about!"